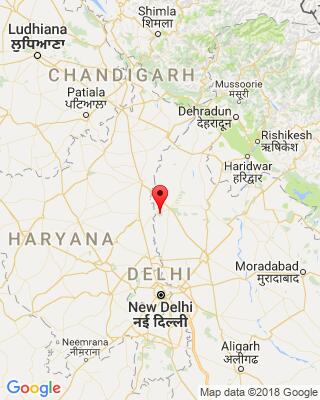 2 Kairana is one of the 80 Lok Sabha seats in Uttar Pradesh. Kairana is located in the Western region of the state. The first election in this constituency was held in 1962. Check the table below for the list of contesting candidates and live results of the 2018 Kairana by-election.
By-poll in Kairana was necessitated because of the death of the BJP Member of Parliament Hukum Singh on February 3, 218.
Kairana Parliamentary constituency comprises of five Assembly (Vidhan Sabha) segments: Nakur, Gangoh, Kairana, Thana Bhawan and Shamli.
Bahujan Samaj Party's (BSP) Tabassum Begum won this this seat in the 2009 Lok Sabha elections and BJP's Hukum Singh was the winner in 2014.
Voting for the seat took place on May 28, 2018 and counting/results on May 31, 2018.
This constituency in the politically crucial state of Uttar Pardesh has virtually assumed the dimension of a strategic player in the run up to the 2019 Lok Sabha elections. The constituency fell vacant after the death of BJP MP Hukum Singh, whose daughter Mriganka Singh is now the party's candidate for the bypoll. She is fighting Rashtriya Lok Dal's (RLD) Tabassum Hasan, who is supported by the Congress, Samajwadi Party and the Bahujan Samaj Party.
There are nearly 17 lakh voters in the constituency with a significant number of Muslims, Jats and Dalit voters.