Engaging
Information
What Jal Jeevan Mission Teaches Us About Water Conservation and Healthy Communities
.
News18.com | Updated: September 28, 2020, 11:52 PM IST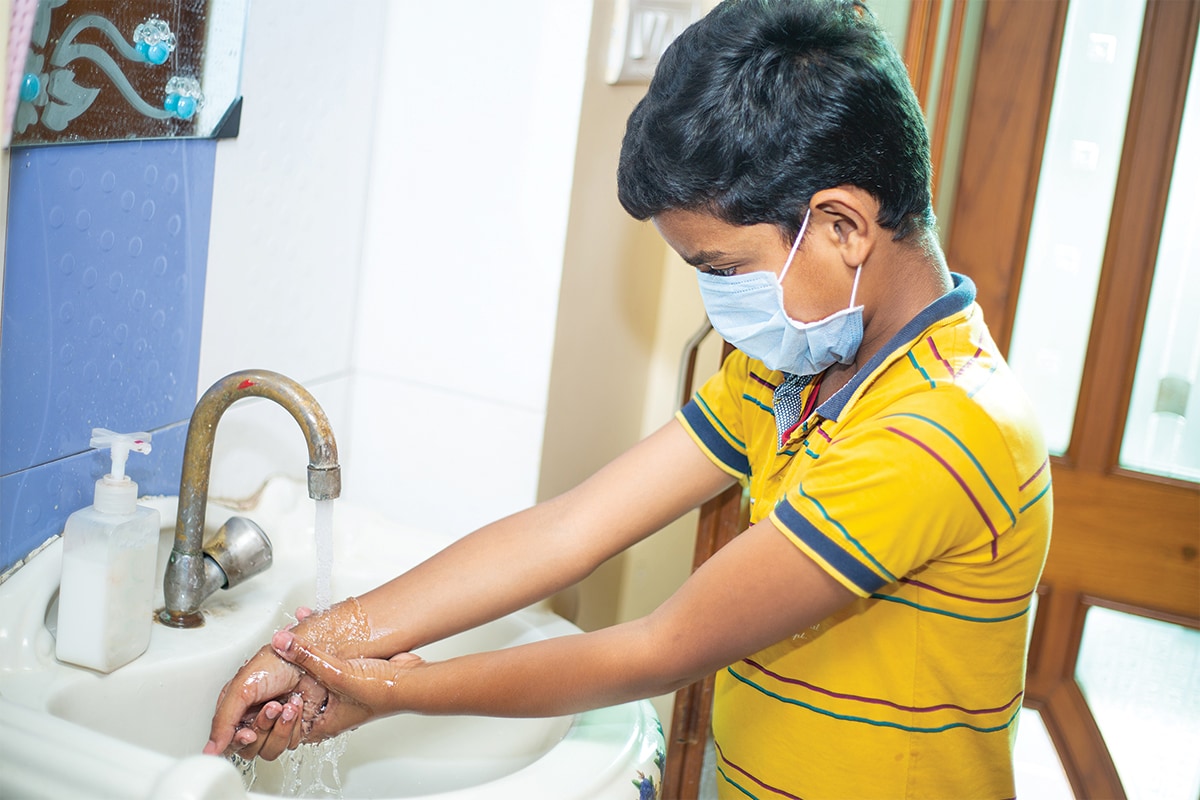 The Jal Jeevan Mission is one of the most ambitious projects ever undertaken by an Indian government. Spearheaded by the Ministry Of Jal Shakti, this initiative aims to provide safe drinking water to every household through dedicated pipe connections by 2024. Though it's a tall order, the program has already notched some significant achievements, with more than five crore rural household tap connections already installed by mid September 2020.
But the biggest benefit of this mission has been to set out a template for how national objectives around water conservation and health and hygiene can be achieved, and the different facets of organizational management that this entails.
 Empowering People at Every Level
Although the Jal Jeevan Mission has a national focus, its operation is highly devolved, with each state having its own State Water And Sanitation Mission, which become District Water And Sanitation Mission at the district level. This devolution of power continues all the way down the hierarchy to Paani Samiti, which are empowered sub committees of Gram Panchayats. This structure helps to pool in knowledge and resources, while giving all stakeholders a voice.
 Sustainability is Key
The Jal Jeevan Mission has shown that it's not enough to merely redirect resources to those most in need. Communities only become water-secure and healthy when they have access to sustainable resources. That's why most infrastructural developments related to this mission have focused on creating the tools and structures which enable communities to protect and manage their own water resources.
 Result Oriented Resource Allocation
For the success of any initiative, it's important to have clear aims to constantly measure progress against. This not only appraises those involved about what needs to be done, but also keeps the deployment of resources flexible. The Jal Jeevan Mission follows a similar tack, by linking fund disbursal to certain performance parameters. It encourages accountability and focuses efforts to build sustainable and clean water resources and promote healthier living.
All these factors taken together mean a lot of power to effect change is actually in the hands of those within the community. The Jal Jeevan Mission has effectively become a support system for indigenous aspirations to create a water secure future for their communities. And as this movement empowers every village to conserve their water resources, it all adds up to a country which respectsits resources and gives health of its citisens top priority.
To give a platform to our national efforts to promote health and hygiene and conserve clean water sources, News 18 and Harpic India have joined hands to create #MissionPaani. You can also be a part of this transformative movement. Just log onto
https://www.news18.com/mission-paani/
---