2017 Audi A3 Facelift First Drive Review: The Future is Cylinder on Demand
The New A3 has always been a handsome looking car and the new Petrol engine is a winner that offers optimum equilibrium between power and fuel efficiency.
2017 Audi A3. (Image: Siddharth Safaya/News18.com)
The Audi A3 is the most affordable Audi that you can buy in India. In 2017 it's coming in a new avatar. There are of course new LED headlamps and a new modular front grille.
The new Audi A3 now has stiffer sides and wider diffusers that give it a masculine look. There is a rear spoiler that's integrated on the tailgate and you get short overhang and long wheelbase for a sporty stance. Overall it's one of the most subtle looking yet sporty executive luxury sedan in India.
The new A3 has also hit the gym and lost some weight in the process. The German carmaker has also given the new car 3-dimentional rear lights with Dynamic turn indicators.
Watch: First Drive Review of the 2017 Audi A3
This car will be offered in India in two engine options. The first one is the tried and tested 35TDI engine that has a cubic capacity of 1968cc and offers 143 hp power and 320 nm of torque. This diesel engine is mated with a 6-speed S-tronic transmission and offers a top speed of 224km/h. It's quick too as it can do a 0-100km/h dash in under 10 seconds.
But what's interesting here is the new 1.4 litre 35TFSI petrol motor that the new A3 will be offered in. The 1395cc petrol engine produces 150 hp power and 250 nm of torque. There is a 7-speed S tronic transmission on offer with this one and together the company says that it will return you a fuel efficiency of 19.20 km/l. With us, driving in the city and open roads, it returned us a fuel efficiency in excess of 15km/l at all times.
The new petrol engine also comes with Cylinder on Demand. This gives the new Audi A3 a dual character. In city driving it utilises just two cylinders and when you need power all four cylinders are in action.
This also makes the car highly fuel efficient. The new A3 even with two cylinders running during low to medium loads does not give an impression of being an underpowered car. But while driving it does feel a little on the lighter side of things.
Ride quality on the new A3 is as German as it can get. It's comfortable, sporty and gives you optimum driving feedback with both the engines.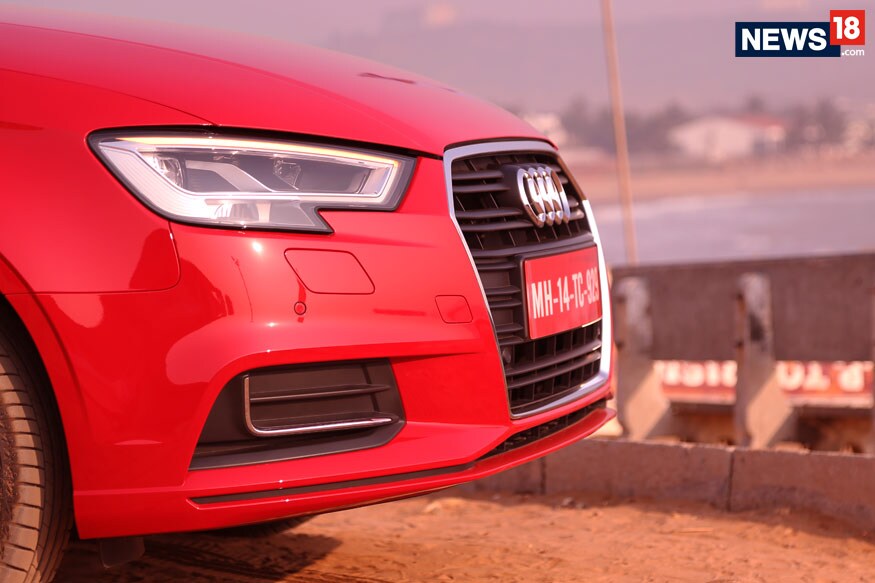 The interior remains quite similar to the earlier A3. The new bit is a 3-spoke multifunction plus steering wheel. There is a 7-inch retractable MMI screen and for parking assistance you get, Audi's parking system plus and a rear camera.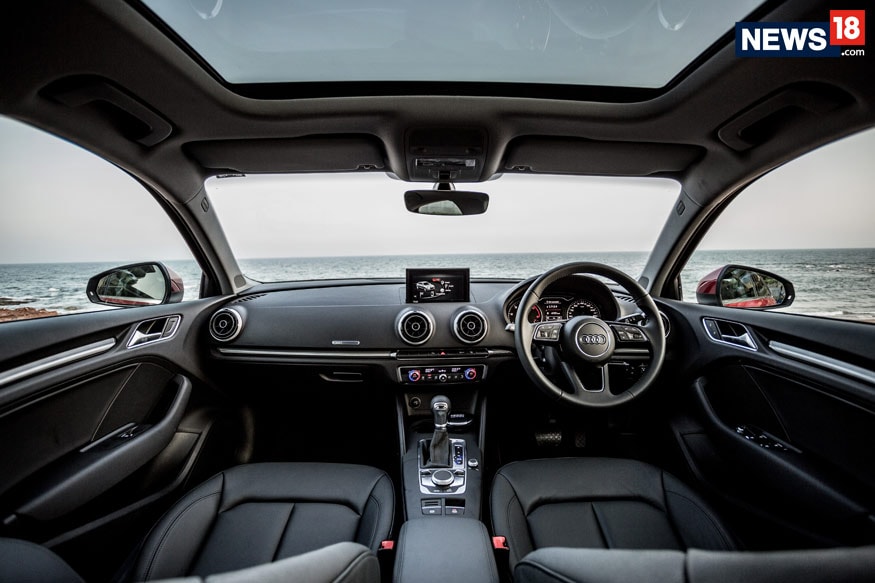 Audi's also offered a phone box with wireless charging on the new A3 as standard now which is a nifty little extra that you'll get. The car comes with jazzy bits like Milano leather seats, 2-zone Deluxe AC, Audi Sound system and a panoramic sunroof. There is a decent leg space for the rear passengers too. The New A3 also comes with 7-Airbags.
What the new A3 misses on are things that Audi is known for, like quattro and dynamic driving mode. We would have also liked if Audi would have put things like the Apple CarPlay and Android Auto for connectivity inside the car.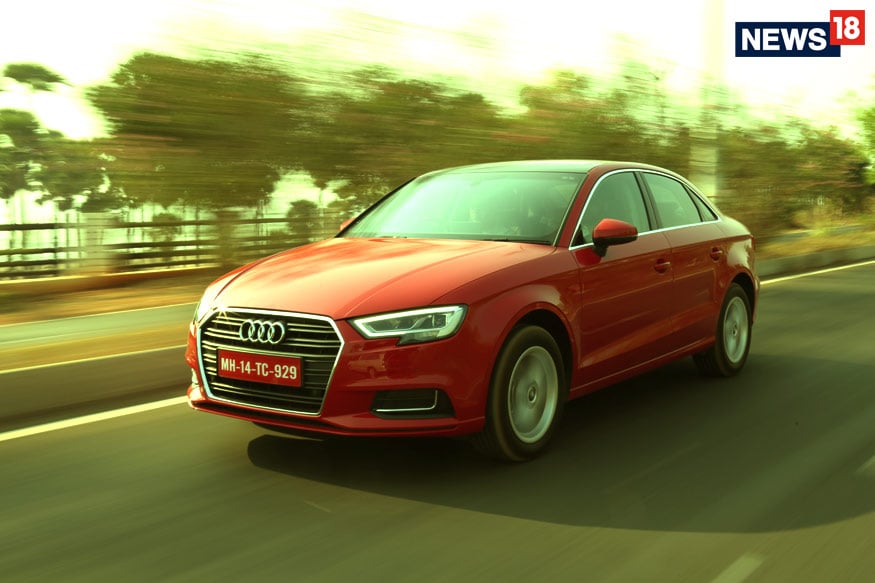 The New A3 has always been a handsome looking car and the new Petrol engine is a winner that offers optimum equilibrium between power and fuel efficiency. This refresh was a much-needed one for the A3 in India and Audi has obliged well with new additions to the car. Now the only thing that the company has to do continue the legacy of the A3 in India is to price this one similar to the existing model.
Get the best of News18 delivered to your inbox - subscribe to News18 Daybreak. Follow News18.com on Twitter, Instagram, Facebook, Telegram, TikTok and on YouTube, and stay in the know with what's happening in the world around you – in real time.
| Edited by: Siddhartha Sharma
Read full article