2017 Frankfurt Motor Show - 6 Concept Cars to Check Out
The 67th Frankfurt Motor Show runs September 16-24, 2017.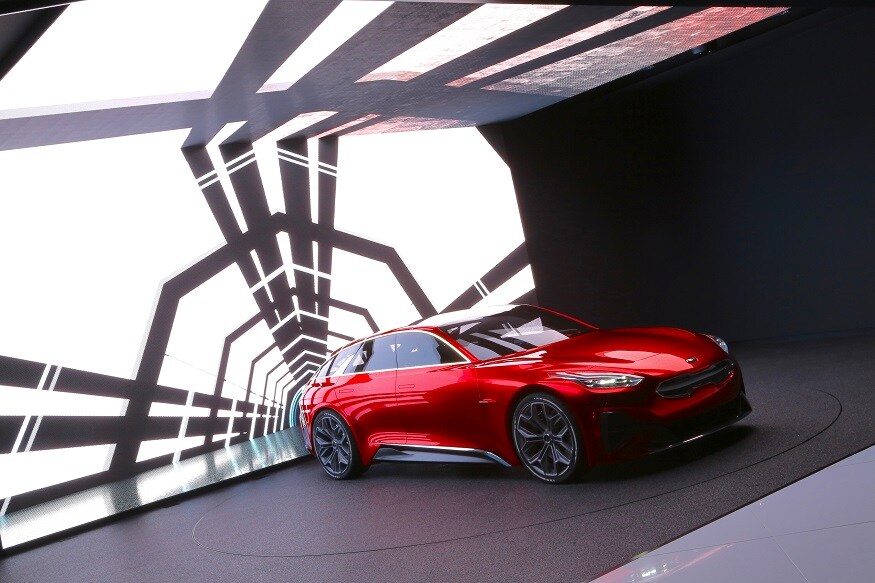 Kia Proceed Concept. (Image: Kia)
There are plenty of new concept cars on show at this year's International Motor Show in Frankfurt, Germany, each giving visitors a taste of what's to come from the future of the car industry. This year's crop shows strong trends towards electric and autonomous vehicles.
Renault Symbioz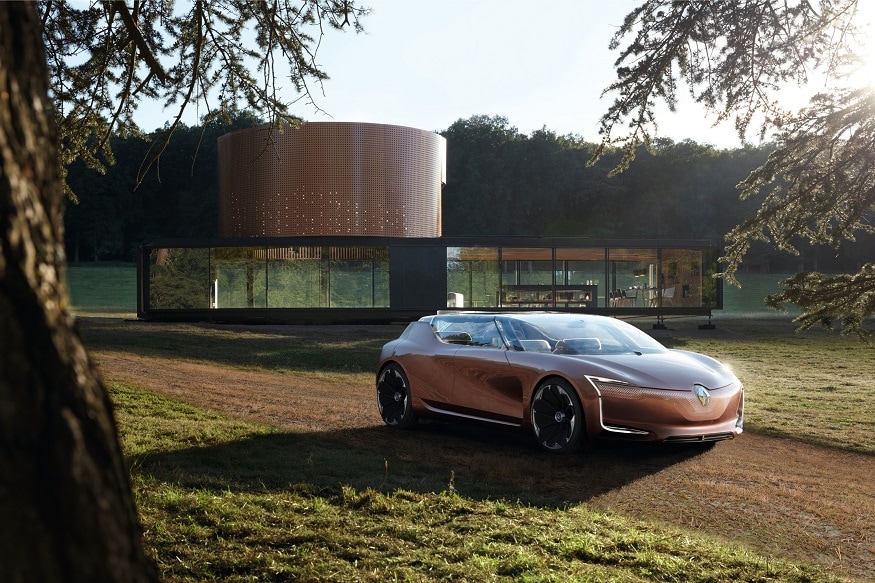 (Image: Renault)
A year after presenting the Trezor at the Paris Motor Show, Renault has a new ambitious concept car on its Frankfurt stand. Symbioz is a connected and fully electric autonomous vehicle that's designed to integrate with the home, and, more generally, all kinds of connected devices, appliances and infrastructure. With this vehicle, Renault envisages the sharing of energy between the home and the car via a smart grid, all piloted by artificial intelligence that can anticipate users' needs. The car has a particularly spacious and comfortable interior with a retractable dashboard and swivel front seats.
Audi Aicon
(Image: Audi)
Audi is demoing its artificial intelligence technologies with two concept cars, showcasing the manufacturer's innovative solutions in the push towards autonomous driving. Alongside the Elaine, the Audi Aicon is causing something of a stir at the German event, as this self-driving car has no steering wheel or pedals. For Audi, the aim is to present a vision of what vehicles of the future could look like, both inside and out. The Aicon has been developed for 100% electric operation, offering a record range of more than 800km.
BMW i Vision Dynamics
(Image: AFP Relaxnews)
BMW's electric division is showing off a concept car prefiguring an upcoming four-door coupé offering performance and endurance, and capable of rivaling current offers from manufacturers like Tesla. The BMW i Vision Dynamics boasts a 600km range and some seriously impressive performances, with 0-100km/h acceleration in just four seconds and a top speed of just over 200km/h. However, a production model of this kind isn't likely to materialize before 2020.
Mercedes Concept EQA
(Image: Mercedes-Benz)
Mercedes unveiled its first ever fully electric compact car on home turf. The Mercedes Concept EQA promises a combined output equivalent to 272 horsepower and an estimated range of 400km. It has two driving modes (Sport and Sport Plus) and does 0-100km/h in just five seconds. Plus, there's no need to plug the car in, as it recharges using induction technology. The first Mercedes EQ-branded model -- an SUV previewed as a concept vehicle at the Paris Motor Show in 2016 -- isn't expected on the market before 2019.
Honda Urban EV Concept
Honda EV Concept. (Image: Honda)
This fully electric concept car from Honda broke cover in Frankfurt. With its quirky design, the Urban EV Concept prefigures a future production model expected in 2019. In addition to its retro looks, this four-seat city car has a large "floating" dashboard console housing the steering wheel column, a simple set of buttons and a panoramic display screen. The dashboard also features a wraparound display that passes behind the console and extends into the doors, where it offers wing mirror views, displaying images from different cameras.
Kia Proceed Concept
(Image: Kia)
The South Korean manufacturer revealed the Proceed Concept in Frankfurt, a forerunner for the next generation of cee'd sedans, due in 2018. Kia has been relatively sparing with data and tech specs, revealing very little about this car. Its design has a station-wagon feel and it gets a red finish (Lava Red) inside and out. Plus, the windows come with light-up contours, dubbed Luminline.
The 67th Frankfurt Motor Show runs September 16-24, 2017.
Also Watch: Isuzu mu-X Test Drive Review | Cars18
Get the best of News18 delivered to your inbox - subscribe to News18 Daybreak. Follow News18.com on Twitter, Instagram, Facebook, Telegram, TikTok and on YouTube, and stay in the know with what's happening in the world around you – in real time.
| Edited by: Ayushmann Chawla
Read full article