2017 Nissan GT-R Nismo is the Fastest Road-Going GT-R Ever
The 3.8-liter hand-built twin turbo engine sitting under the reinforced hood can output 600 hp and 650 Nm of torque.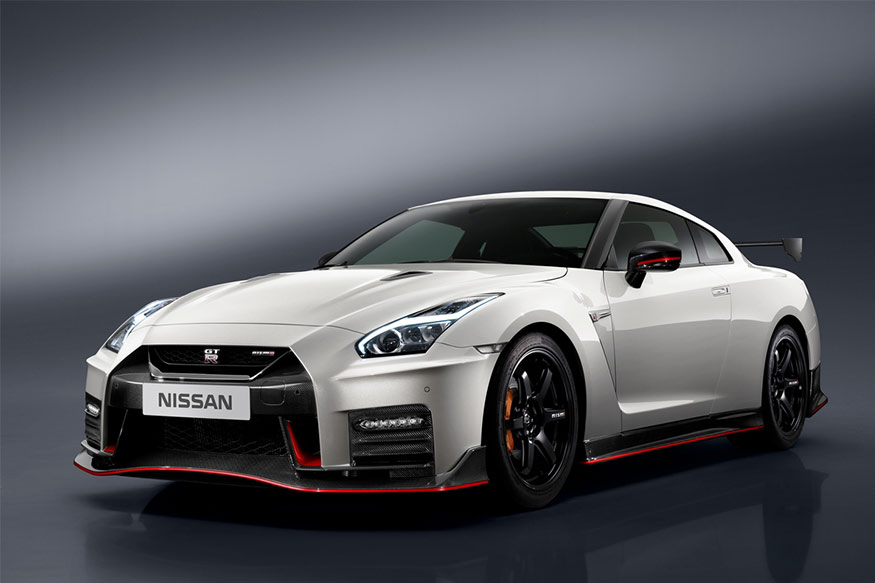 The 2017 Nissan GT-R Nismo. (Photo: AFP Relaxnews)
When Nissan's 'flagship flagship' supercar goes on sale this fall it will challenge a Porsche 911 Turbo S in terms of performance, practicality and price.
The GT-R has always been an incredible driving experience regardless of specification level or levels of engine tune. But with the latest generation, the car is finally a complete package in terms of styling, handling and, crucially for cars in the $174,990 price bracket – because that's how much the Nismo model will cost.
The 3.8-liter hand-built twin turbo engine sitting under the reinforced hood (strengthened for extra structural rigidity and better handling) can output 600 hp and 650 Nm of torque, which is sent to all four wheels via a six-speed dual clutch sequential transmission. All of which makes it, according to Michael Bunce, vice president, Product Planning, Nissan North America, Inc "Our most exclusive and fastest road-going GT-R ever."
Just how fast exactly is yet to be revealed but Nissan is aiming to announce those figures alongside a new record Nürburgring lap time. After all, the famed circuit is where the Nismo model was conceived and developed.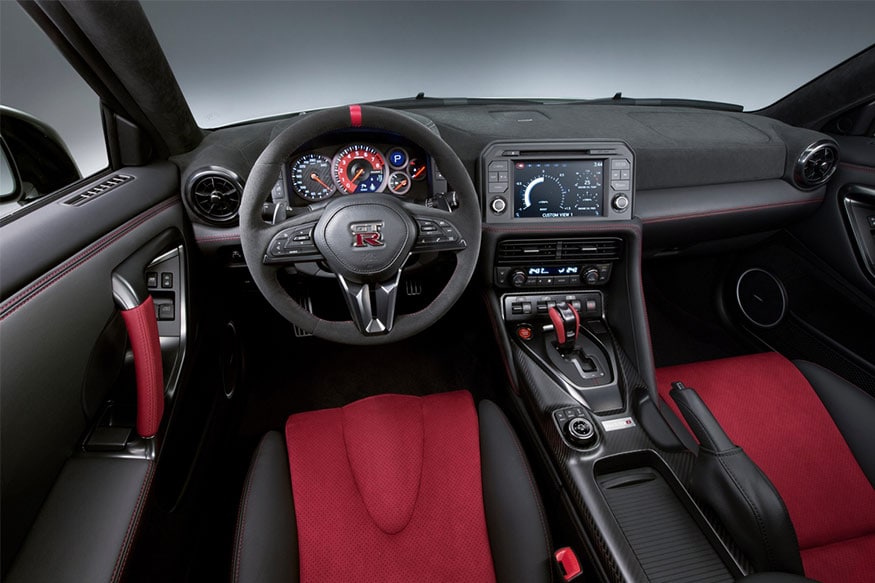 2017 Nissan GT-R Nismo interiors. (Photo: AFP Relaxnews)
As well as more horsepower and torque than any other GT-R model currently on sale, the Nismo comes with carbon fibre front and rear bumpers plus carbon fibre side sills and a handmade dry carbon rear spoiler.
The exhaust is formed from lightweight titanium, there's lightweight independent suspension all around but with added roll stiffness, and the body itself has been given extra adhesive bonding on top of spot welding for optimal rigidity, an absolute necessity when cornering at the speeds and with the force that a GT-R can. It's not called Godzilla for nothing.
However, this time round the fastest GT-R is also the most comfortable. The simplified dashboard – Nissan has cleared away 16 switches and knobs of clutter to leave just 11 to cut distraction and it is wrapped in Alcantara suede.
The sports steering wheel is also trimmed in the same material and gets the red 12 o'clock mark so that it's easy to tell how far the wheel is twisted round at any moment. The centre console gets a bigger, clearer 8-inch touch screen, while the seats are Recaro racing seats and are finished in black leather with red accents.
Also Watch
Read full article