2019 Nissan Leaf Could Come With More Power and Longer Range
For the 2019 model year Nissan is bringing us a new long-range version of its Leaf EV in the shape of the E-Plus model.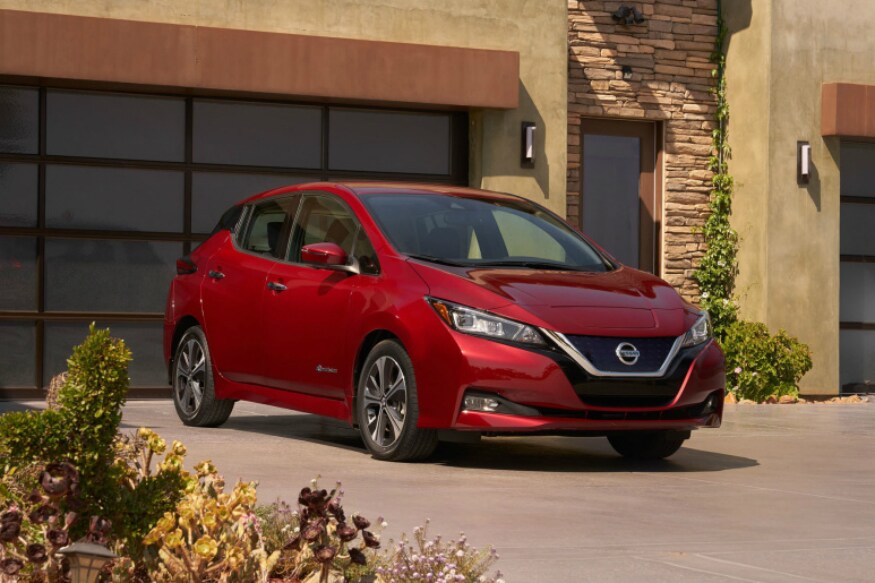 2019 Nissan Leaf. (Image: AFP Relaxnews)
A 60 kWh battery would also allow a significant increase in the size of the electric motor to 200 horsepower, which would be 53 horsepower more than the standard 2018 Nissan Leaf has to offer. Of course, more power is always welcome, but with EVs there's nothing more important than the range they offer before the battery needs to be recharged.
Once again, Maragano declined to commit to a range for the Leaf E-Plus, but there's plenty of evidence already in the public domain to make reasoned estimates of what to expect. Some people posting on the My Nissan Leaf forum have been predicting a range of 225 miles from a 60 kWh battery, which would be a decent jump of 74 miles over the current best of 151 miles.
If that 225-mile number is close to the mark it would put the Leaf E-Plus in the same bracket as entry-level versions of the Tesla Model S and the Chevrolet Bolt. In its base form, the Model S has a 50 kWh battery and offers 197 horsepower and a range of 220 miles. Standard versions of the Chevy Bolt already have a 60 kWh battery, and that makes it good for 200 horsepower and range of 238 miles on a single charge.
Charging times should also come down too. And that's known because a leaked Nissan presentation has shown an 11- to 22-kW onboard charger, and the prototype of the car has been caught at the charging station fast-charging at 102 kW, which is twice as fast as the current Leaf.
Get the best of News18 delivered to your inbox - subscribe to News18 Daybreak. Follow News18.com on Twitter, Instagram, Facebook, Telegram, TikTok and on YouTube, and stay in the know with what's happening in the world around you – in real time.
| Edited by: Abhinav Jakhar
Read full article