2019 Toyota Corolla Plug-In Hybrid Showcased in Beijing, Electric C-HR to Launch in 2020
Toyota plans to introduce 10 new electrified vehicles in China by the end of 2020.
Toyota Corolla Plug in Hybrid. (Image: Toyota)
Toyota Motor Corporation (Toyota) has announced that it plans to introduce to the Chinese market plug-in hybrid electric vehicle (PHEV) versions of its "Corolla" and "Levin" passenger cars in 2019 and a battery electric vehicle (BEV) model based on its "C-HR" / "IZOA"* compact SUV in 2020. Including these, Toyota plans to introduce 10 new electrified vehicles in China by the end of 2020.
The PHEV versions of the Corolla and Levin were unveiled during the opening day of the Beijing Motor Show. Both models are expected to have a BEV driving range of 50 kilometers or greater, and in 2019, Toyota will begin producing them in China, marking Toyota's first overseas production of PHEVs.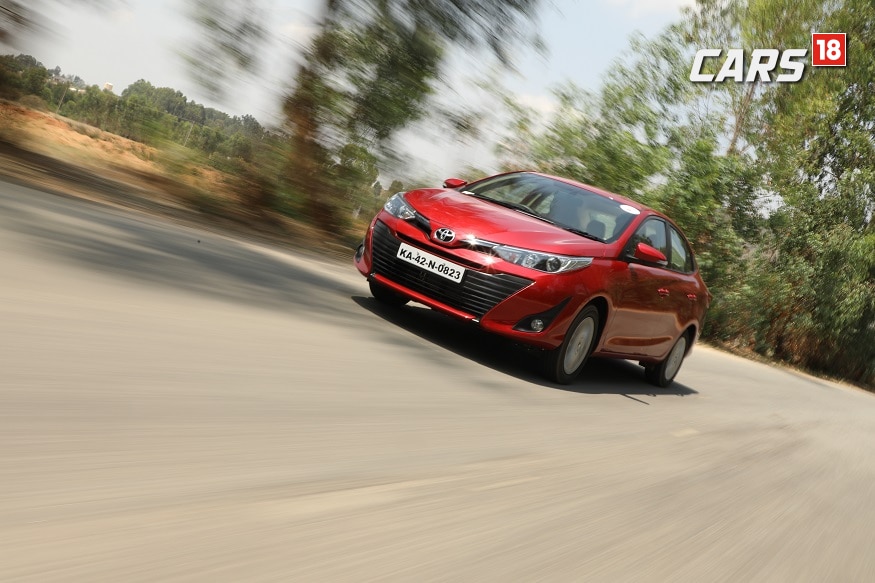 Toyota Yaris is only offered with a petrol engine. (Image: Siddharth Safaya/News18.com)
Toyota has been working with its Chinese partners and members of the Toyota Group to build a local production base for key components. Efforts have included the launch in 2015 of production of transaxles for hybrid electric vehicles (HEV) at Toyota Motor (Changshu) Auto Parts Co., Ltd. (TMCAP).
Going forward, Toyota intends to respond to further expected growth in demand for electrified vehicles through such measures as increasing the annual production capacity for nickel-metal hydride battery modules at Sinogy Toyota Automotive Energy System Co., Ltd. (STAES) and Corun PEVE Automotive Battery Co., Ltd. (CPAB) to 220,000 units in 2020.
Also Read: Suzuki GSX-S750 First Ride Track Review: Keeping the K5 Engine Rumbling, in Style!
In 2017, including sales of the "Corolla Hybrid" and "Levin Hybrid" installed with locally produced hybrid units, Toyota sold approximately 140,000 electrified vehicles in China. That brought its cumulative total of electrified vehicles sold in the country to approximately 350,000 units, and Toyota plans to continue enhancing its electrified-vehicle lineup.
As for fuel cell electric vehicles (FCEVs), Toyota is exploring potential applications for its fuel cell technology in China. Last year, it began a three-year verification-test program in China that uses Toyota's "Mirai" FCEV, and it has expanded the scope of feasibility studies to include commercial vehicles such as buses.
Toyota Senior Managing Officer and Chief Executive Officer, China Region, Kazuhiro Kobayashi said today at the Beijing Motor Show, "We are steadily and confidently advancing all aspects of our environmental strategy in China, the world's most-advanced country in electrification."
Also Watch:
Get the best of News18 delivered to your inbox - subscribe to News18 Daybreak. Follow News18.com on Twitter, Instagram, Facebook, Telegram, TikTok and on YouTube, and stay in the know with what's happening in the world around you – in real time.
| Edited by: Arjit Garg
Read full article