2019 Volkswagen Jetta Released Ahead of Full Reveal at Detroit Auto Show
Back in the late 1990s and early 2000s, the Jetta was extremely popular among young drivers because it was a stylish and mildly premium compact sedan that was seen as being only just below a BMW in terms of desirability.`
2019 Volkswagen Jetta. (Image: Volkswagen)
It might be hard to believe for anyone outside the United States, but the Jetta is still Volkswagen's biggest-selling model in America. Despite the continuing decline of sedan sales, the seemingly unstoppable rise of the SUV, the sheer quality of the Golf, and the age of the Jetta, it really is still VW's most important model in the US. It's therefore a pretty big deal that the German automaker has now released some sketches of the all-new 2019 Jetta ahead of a full reveal at the Detroit Auto Show in January.
By the look of the sketches, VW appears to be trying to reposition the Jetta in the market and make it a highly desirable and sought-after model with younger buyers once again. The problem with that is the risk of making it less successful than it is at present to such a huge audience. Then again, it's hard to see many current Jetta fans walking away from the nameplate if the production model is launched looking just like it does in the images Volkswagen has just released.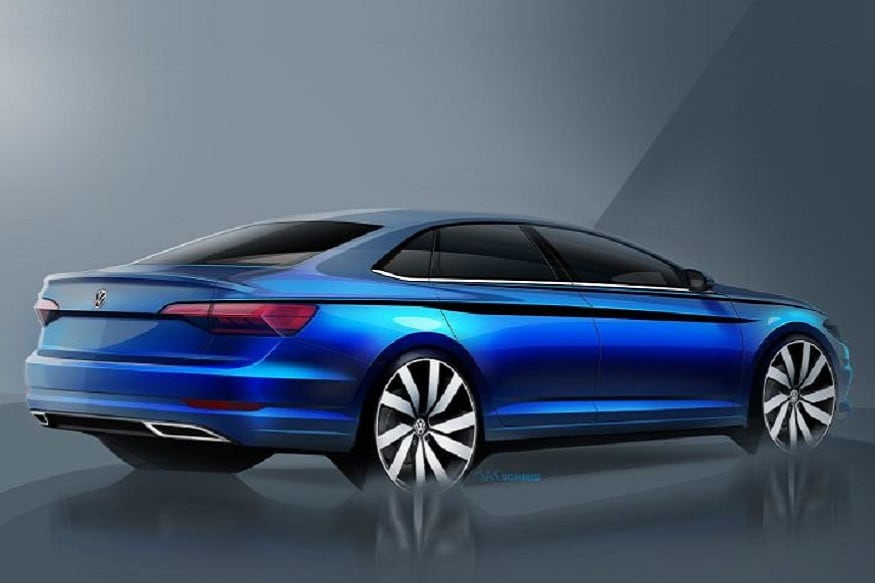 2019 Volkswagen Jetta. (Image: Volkswagen)
Back in the late 1990s and early 2000s, the Jetta was extremely popular among young drivers because it was a stylish and mildly premium compact sedan that was seen as being only just below a BMW in terms of desirability. However, since then, VW has chosen to pursue sales volume over all else with the Jetta – successfully, it has to be said – and over the years the Jetta has become bigger and heavier.
It's not going to be all style over substance though, by any means. We already know the all-new Jetta is going to boast greatly improved driving dynamics, more cutting-edge technology and more economical engines than it has right now. The 2019 Jetta will feature standard LED front and rear exterior lighting, post-collision braking, an updated interior similar to the European 2018 Golf, and an infotainment system available with Apple CarPlay and Android Auto compatibility.
Also Watch: All-New Volvo XC60 | First Drive Review | Cars18
Read full article