When you think of Jeep, you think of the Compass. And when you think of the Compass, chances are that you think of it as a butch, brawny SUV with incredible off-road credentials albeit a little expensive. And you won't be wrong, well, that was our verdict for the older Jeep Compass. Now, there is a new Jeep Compass in town and it's got itself a facelift. It's clear what Jeep is trying to do with the 2021 model, they are trying to add the word "premium" in your description of the Compass which as a result will work towards justifying the price tag and consequently, remove the word "expensive" from that description. Have they achieved it? Let's take a closer look.
WATCH REVIEW VIDEO:
Let's start with the changes that the Compass has got and let's start from the outside. First and foremost is the new face that it has. It now has a darker theme and has slimmer, updated LED headlamps which along with the new bumper make the car look bolder and sportier than before. Other than that, you get new wheels on the sides and that's about all the changes there are on the outside. But now, let's get to the big change.
And the big change is the inside of the 2021 Jeep Compass. How big of a change? Well, everything. This is a brand new dash that the Compass has got and honestly, the first thing that came to my mind when I saw the interiors of the car were "wow, this is a good-looking interior cabin".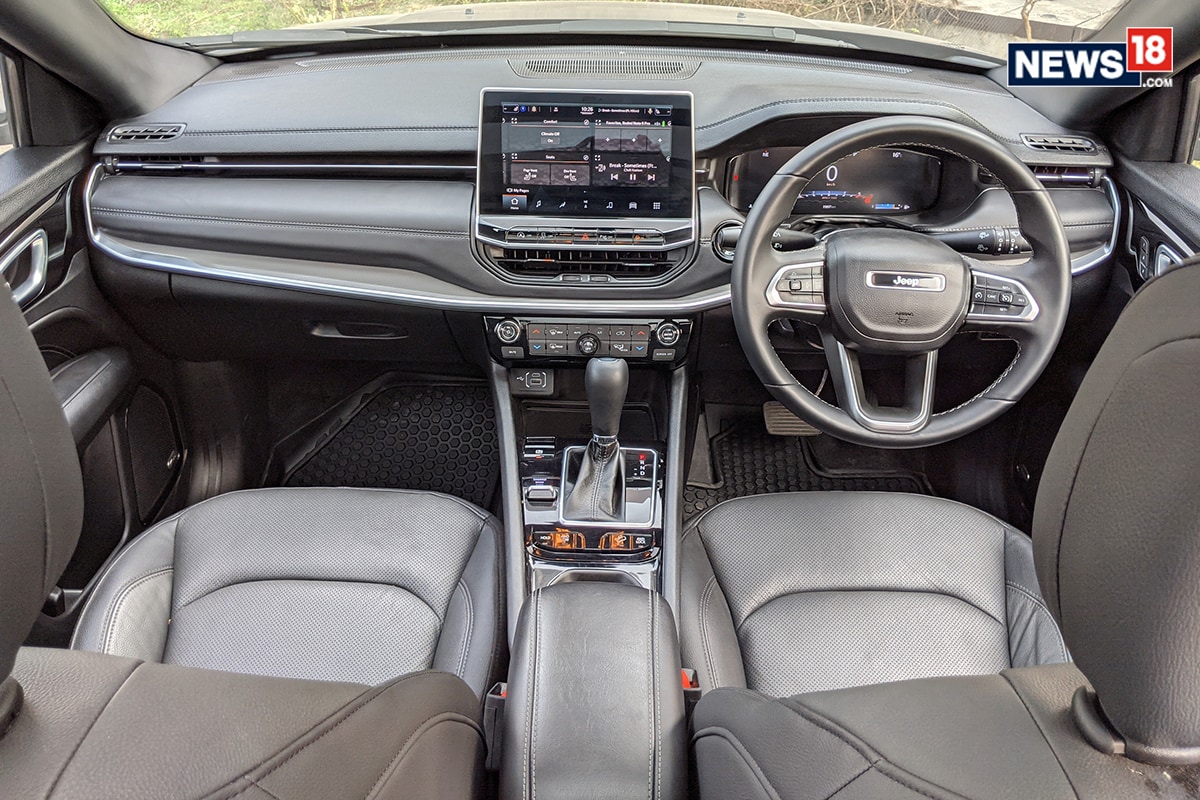 2021 Jeep Compass. (Photo: Manav Sinha/News18.com)
The first thing you will notice is the quality of materials that have been used inside the cabin. You get double-stitching on the dash, you've got a fantastic-looking insert that gives the cabin a premium feel and everything is very well put together.
SEE OUR DETAILED IMAGE GALLERY OF THE 2021 JEEP COMPASS
You also get this massive touchscreen infotainment system display in the centre which has the latest generation software from Jeep and simply put, this is a great unit. The touch response is amazing, it's got all the features that you would want including a 360-degree surround camera system.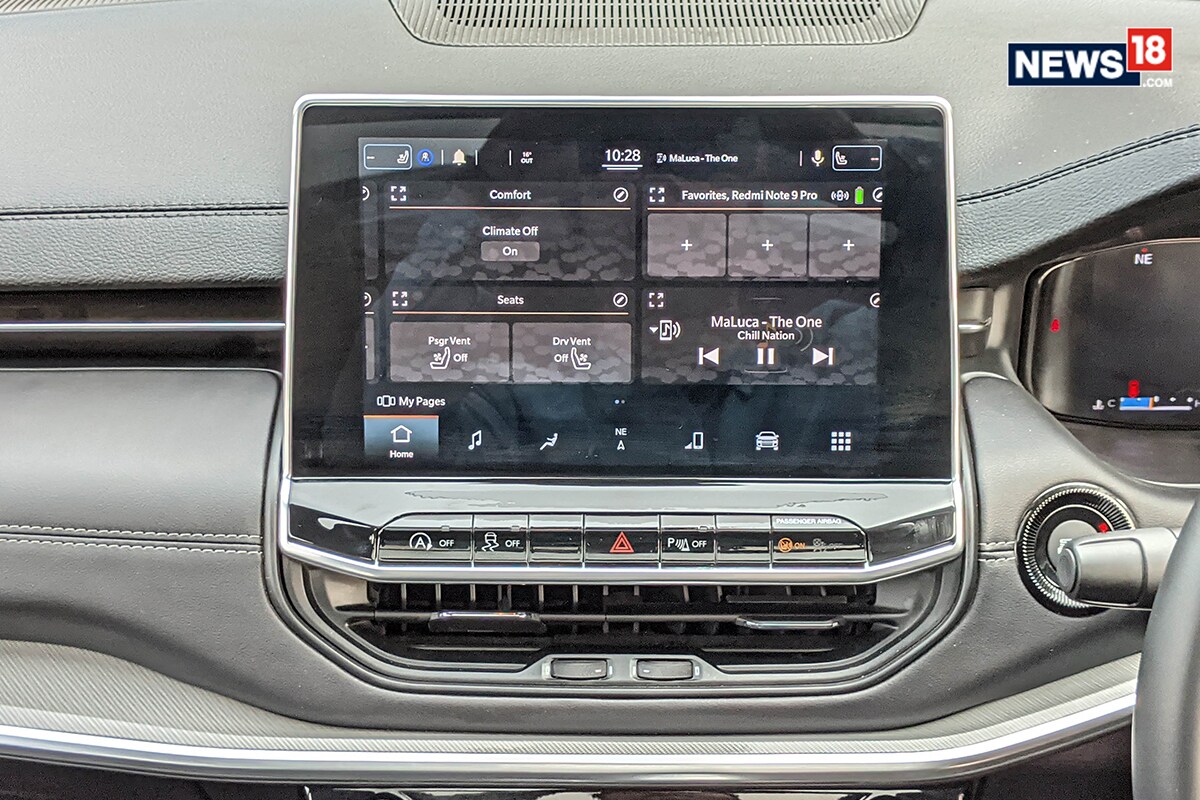 2021 Jeep Compass. (Photo: Manav Sinha/News18.com)
The new Compass comes with Wireless Android Auto and Wireless Apple CarPlay and that's a feature that's so helpful that I cannot emphasise enough. Other than that you also get a wireless charging pad, you get a USB-C port along with a regular USB port in the front and you have all of your four-wheel drive controls and driving controls laid out in a different fashion on the centre console. The console is now minimalistic and as a result, looks more premium. However, it is finished in gloss black and it can be troublesome to keep clean and smudge-free over a long period of time. Nevertheless, it looks really nice.
The instrument cluster and is an all-digital display as well. Now, having a digital instrument cluster in this segment isn't that big of an achievement, a lot of other cars have it too, but what's different here is that it gets this new design which is, again, a lot more minimalistic and as a result, it looks really premium and stands out from the rest. It has so many customisable faces that you can spend a very long time playing around with it. But what I personally like the most is this new 3-spoke steering wheel, this really does it for me. All in all, it's a fantastic place to be in.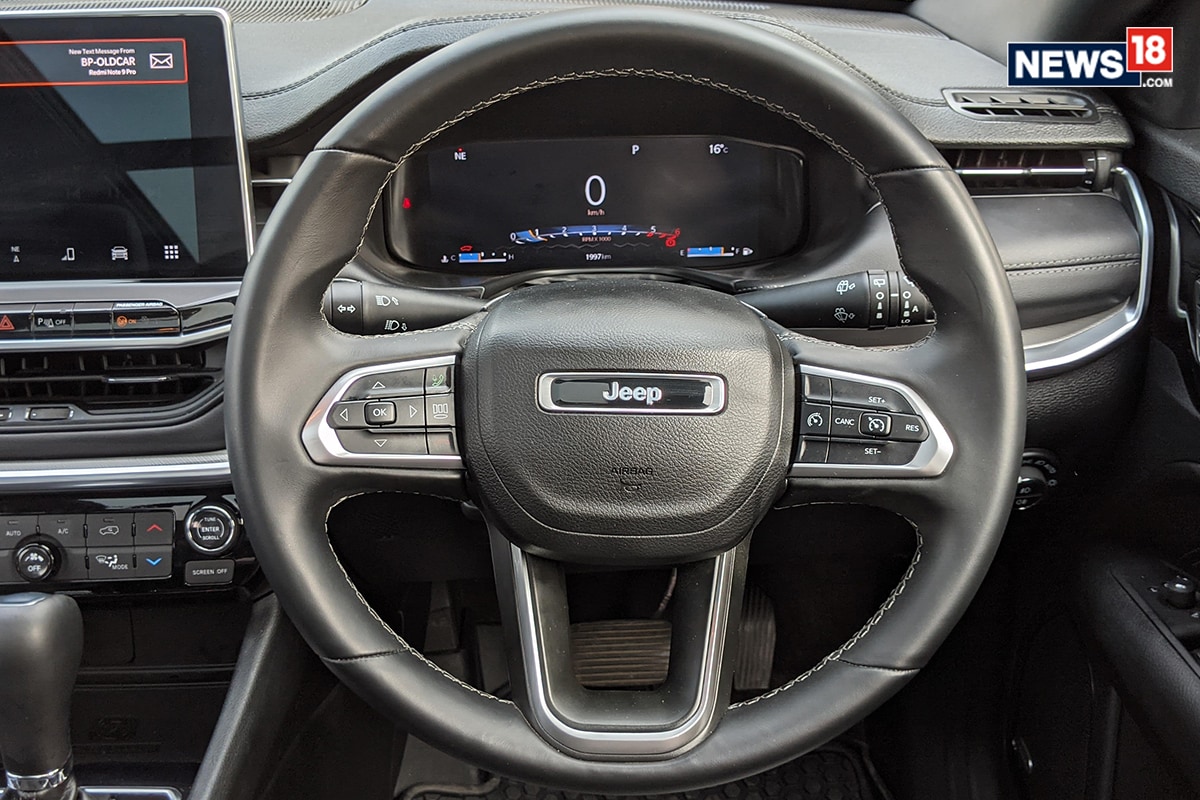 2021 Jeep Compass. (Photo: Manav Sinha/News18.com)
And it continues to be loaded with features as well. Apart from the ones mentioned, you also get things like a massive sunroof, powered tailgate and 8-way electrically adjustable front seats with ventilation and memory function.
Now coming to the rear seat of the Jeep Compass, not a lot has changed except for the new housing which has the rear vents, a USB-port and a 12-volt power socket.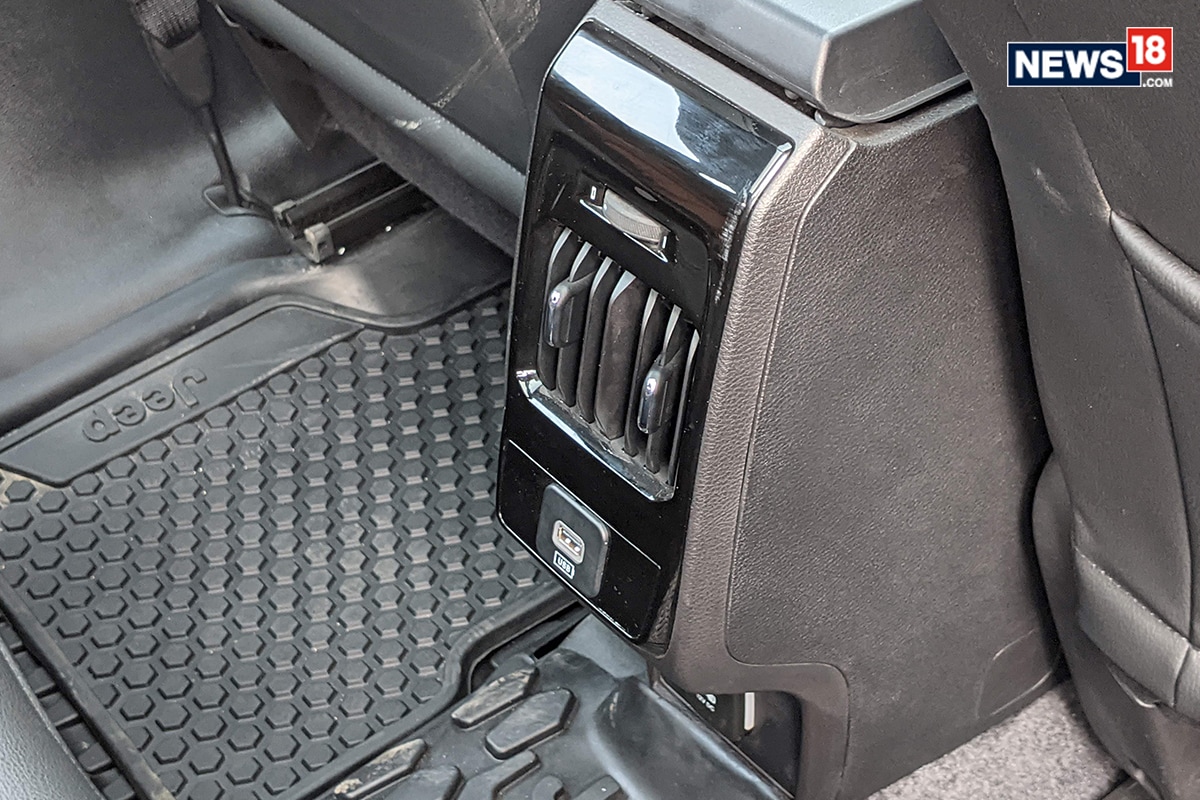 2021 Jeep Compass. (Photo: Manav Sinha/News18.com)
The seating comfort is like before as well but let's take a quick recap anyway. After setting the driver-side seat as per my height, which for reference is 5'10", I had all the room that I would want. The rear bench is best suited for two people to be really honest, and while you can accommodate three, but that's not going to be very comfortable. Having said that, let's get to the driving experience.
And in this department, well, nothing has changed. And that's not a bad thing at all because the Compass has already created a mark for itself in the driving department thanks to its confident driving experience and immense off-road capability. We drove the top-end variant 'S' of the Compass that was powered by the 2.0-litre diesel engine with automatic transmission.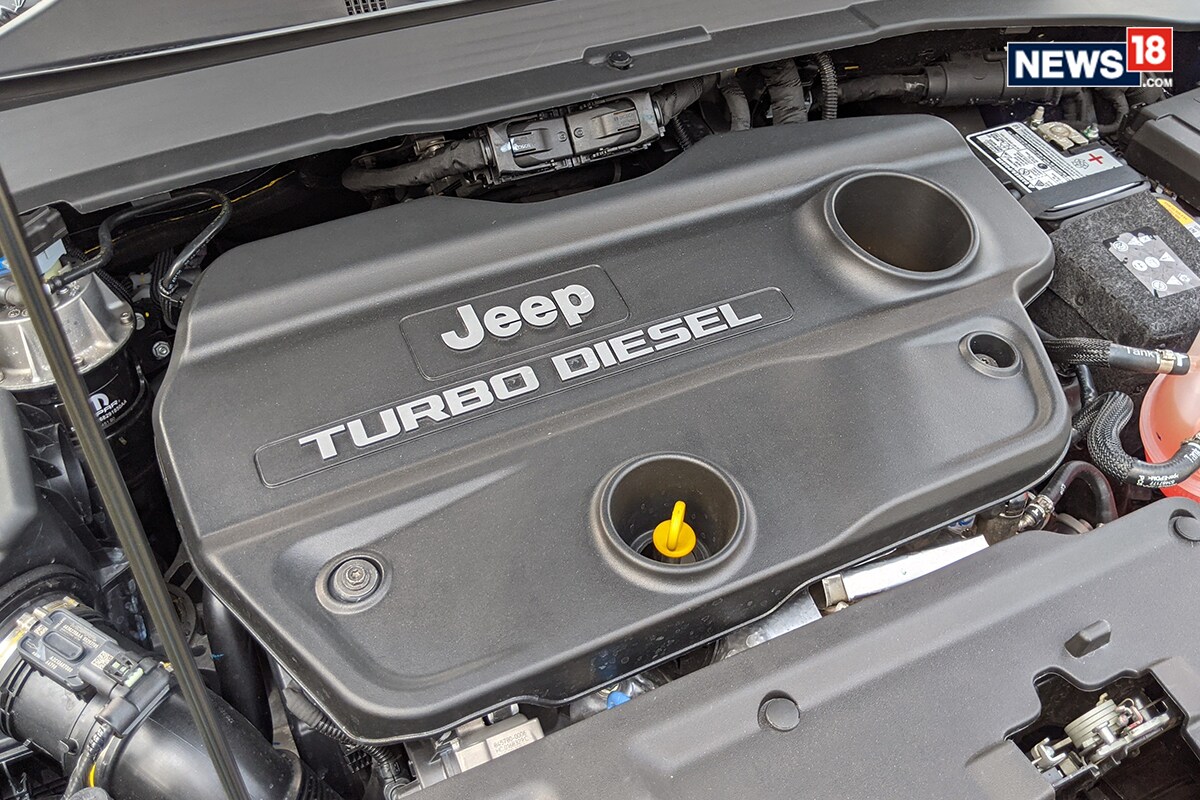 2021 Jeep Compass. (Photo: Manav Sinha/News18.com)
We won't go into details of the driving experience as it's the same as before. In short, it's one of the best cars to drive in its segment.
So at the start, I mentioned that Jeep wants to add the word "Premium" to the list of synonyms that describe the Jeep Compass. In the end, I believe they have successfully managed to do so. Yes, the Compass is still an expensive car, there are no two ways about it, and this holds especially true for the top-spec variant that we have driven. However, the Compass now justifies its price tag way better than ever before. So if you've been pondering to go for the Jeep Compass SUV or not, well, now your choice is a lot easier to make.
Read all the Latest News, Breaking News and Afghanistan News here