After Retaining Top Slot For The 2nd Year, Merc Shifts Focus On After-Sales Services
Mercedes to increase company's Premier Express service centers to 12 this year from present 8.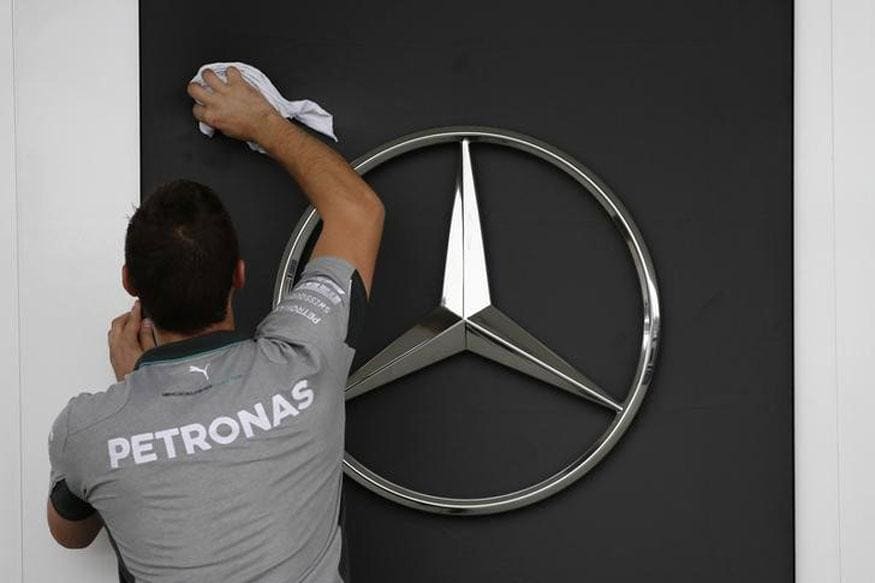 Image for representation purpose only. (Image courtesy: Reuters)
Buoyed by its widening customer base of first-time buyers and cementing its No.1 position for the second year in a row, luxury car maker Mercedes is now shifting its focus to after-sales services.
"The average age of our customers is down to 37 now. A few years ago, this was 45. This has resulted us in investing more on after-sales service by massively lowering the time to resolve customer complaints," Mercedes-Benz India's vice president, after-sales, Santosh Iyer told PTI.
Speaking at the company's headquarters in Pune, he said one of the major initiatives in this area is to increase company's Premier Express service centers to 12 this year from the present 8. The Premier Express service comes with an additional Rs 2,000 fee.
He said one of the major reasons for faster growth, apart from its quality of cars, is the first time buyers who are mostly professionals and drive their own Mercedes, unlike in the past when the buyers were middle-aged businessmen.
"Most of our customers, over 70 percent, are first time buyers now and they drive their cars. They need servicing at the shortest possible time. So, we've launched a new service called 'Premier Express' under which if the car is not serviced in 2 hours, it's done free," he said. The other reasons for higher growth are the highest resale value and the lowest ownership cost amongst the luxury car makers, said Iyer.
Mercedes saw record sales in the March quarter at 3,650 units, while its 2016 sales stood at 13,231, despite the diesel ban. But this is way ahead of the immediate rivals Audi and BMW.
Last July, Mercedes launched the 'My Mercedes-My Service' programme, setting a new benchmark in after-sales standards. The initiative promises to make after-sales service as the new differentiator in luxury car segment. My Mercedes-My Service has three pillars -- digital service drive, premier express service and innovative service products called Star Ease -- offering the lowest ownership costs in the luxury segment, he said. This excludes major service and repairs, warranty repairs or service on specialty AMG vehicles, said Iyer, who also heads the retail training & vehicle preparation center which includes a training center, a five-level parking lot that can park 5,000 cars, and south Asia's largest spare-parts center for Mercedes with an area of 18,000 sqm.
The official said India is the only market outside the US to have the digital service drive offering for AMG models. Under this, Mercedes offers service updates through video calls, online booking with real time availability of time slots at any dealership across network for those customers who buy into their service package, which is the lowest in segment in the country and comes with unlimited mileage coverage. Already Mercedes is the only luxury car maker in the country to provide three years warranty as standard offering. Its offers Flex service packages to customers at any point till the fourth year of ownership and even for 10 years. The package starts at Rs 64,700 for two years and offers up to 45 types of services depending on the payout, Iyer said, adding a 10 year package for the top-end models like E-Class comes at Rs 9.03 lakh.
On the impact of the Premier Express service, he said the average service time for maintenance has come down drastically, reducing the turnaround time by up to 90 per cent. Asked about the low ownership cost, Iyer said that compared to Audi and BMW, it is up to 50-60 per cent cheaper if a customer buys the service package. On the resale front also, Mercedes commands the highest, which is up to 30 per cent higher than its immediate rivals, he said quoting the Indian Blue Book data.
Read full article