Alternate Fuel Solution to Spiralling Petroleum Issues: Gadkari
Nitin Gadkari said alternative fuels like ethanol, methanol, bio-diesel, bio-CNG and electric vehicles can provide the solution for current spiral of prices of petroleum products.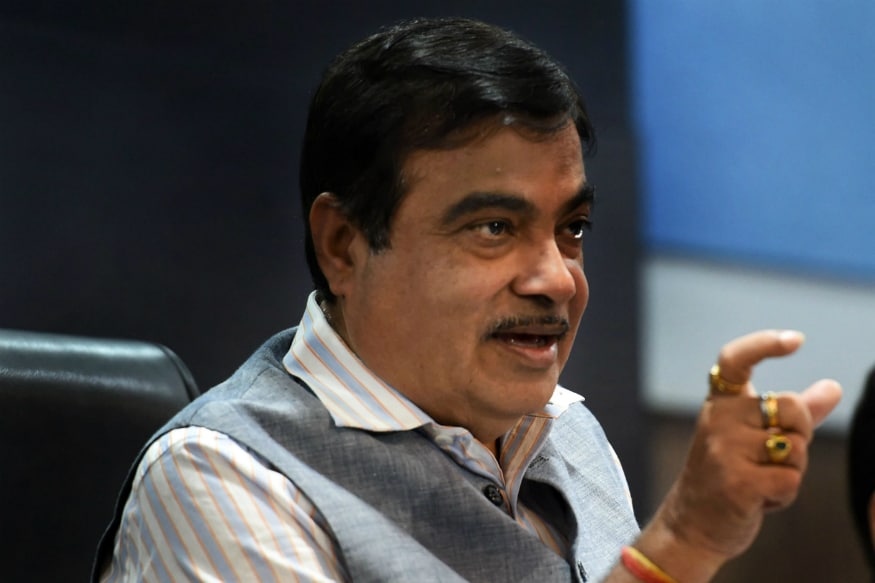 File photo of Union minister Nitin Gadkari. (PTI)
Union Road Transport, Shipping and Water Resources Minister Nitin Gadkari on said alternative fuel, like ethanol, methanol, bio-diesel, bio-CNG and electric vehicles will be the solution to the current spiral in the prices of petroleum products.
"The only solution (of current spiral in prices of petroleum products) is alternative fuel, like ethanol, methanol, bio-diesel, bio-CNG and electric vehicles. We need to cut down on oil imports and speedily promote the use of ethanol, methanol and other alternative fuels," Gadkari told India TV in an interview.
"My colleague Dharmendraji (Pradhan) recently brought a note before Cabinet proposing reopening of some of the oil wells that had been shut, at lower royalty rates. This can boost our crude production. For alternative fuels, I am openly offering 100 bio-digesters in Ganga river. We have the technology to produce methane from polluted water, separate carbon dioxide from methane, and use bio-CNG to run our buses. This is proven technology.
"Similarly, the huge amount of paddy husks (parli) that are burnt in Haryana, Uttar Pradesh and Punjab, during winter could be used to produce ethanol. One tonne of paddy husk can generate 280 litres of ethanol, and our Petroleum Minister is ready to offer Rs 59 to Rs 61 to make ethanol," he said.
He also said that the BJP will win the forthcoming assembly elections in Rajasthan, Madhya Pradesh and Chhattisgarh and ruled out any chance of an Opposition combine winning next year's Lok Sabha elections, saying that "in politics, two plus two never becomes four".
In the interview, Gadkari reminded that in 1971, the then Jana Sangh, Swatantra Party, Congress (O) and Socialist Party had combined to forge a Grand Alliance against the then Prime Minister Indira Gandhi in the general elections, but "it was Indiraji who swept the elections".
He also said "two or three by-elections do not matter. It is very difficult to forge a strong alliance on state or national level. There are many ifs and buts."
Asked about the National Democratic Alliance (NDA) allies being unhappy with the Bharatiya Janata Party (BJP), and the Telugu Desam Party (TDP) leaving the NDA, the Union Minister said: "In the history of our democracy, all alliances till date have been made out of compulsions. Politics is a game of contradictions, compulsions and limitations. Ideally, an alliance should have been based on ideologies, economic programme or a common programme, and not as part of a politics of convenience."
| Edited by: Abhinav Jakhar
Read full article
Countdown To
Elections Results
To Assembly Elections 2018 Results