Analysis - Royal Enfield Joins Big Boys Club With 650 Twins Launch, Eyes Overseas Markets
Royal Enfield is revving up for wider spectrum of riders not only in India but also beyond the shores.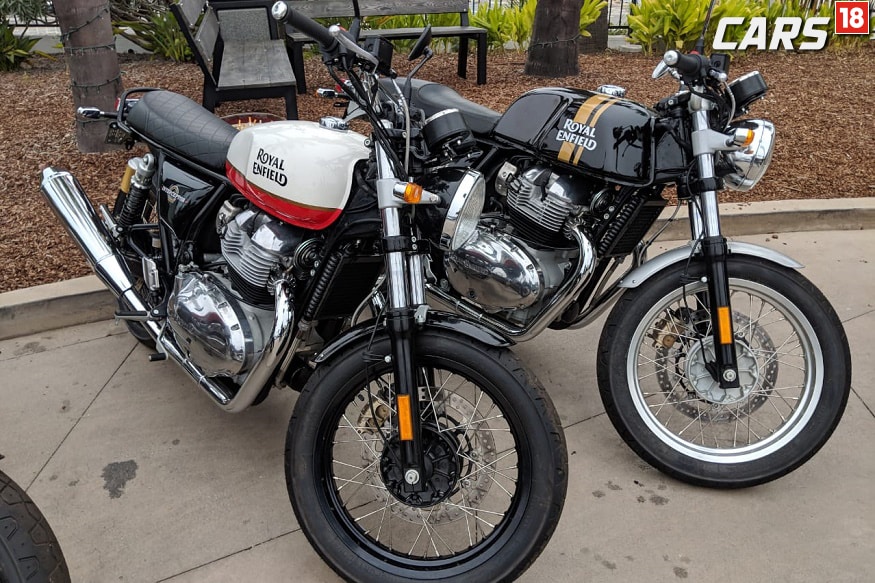 Royal Enfield 650 Twins. (Image: Manav Sinha/ News18.com)
The big guns of the motorcycle world seem to have undertaken opposing trajectories to charter their course of action. While international marques such as Harley-Davidson, BMW and Ducati are exploring the smaller displacement segment, closer home, Royal Enfield jumped onto the big-bore bandwagon with the launch of its 650cc twin-cylinder motorcycles in California in the last week of September.
In doing that, Royal Enfield has chosen a diametrically opposite route to the one taken by the big boys looking at smaller bikes to keep the money coming.
Take, for instance, Harley. The Milwaukee-headquartered company has been facing a crisis of sorts. Since 2015, it has been selling fewer bikes. Gross revenues after remaining static close to $6 billion dropped to $5.6 billion in 2017.
Royal Enfield 650 Twins Launched in India. (Image: News18.com)
Its India story was not too different. By 2013, Harley had kick-started the superbike (more than 500cc) revolution in India. It sold 1,269 motorcycles and cornered a market share of 92.3%. A number of brands rode along, taking advantage of Harley's reach and influence. India's superbike share, too, grew -- from less than 1,500 bikes in 2013 to more than 7,000 by 2017. But as the market expanded, Harley's share shrank. From over 90% in 2013, it had dropped below 50% by 2017.
So, what is the plan? Unsurprisingly, Harley is likely to enter the 250-500cc arena, especially in developing markets like India.
Another giant, BMW, has already partnered Chennai-based TVS for manufacturing smaller motorcycles in India. It recently launched the 310cc street naked and tourer at a price ranging from Rs 2.99 lakh to Rs 3.49 lakh. For a company known for its high-end, high-performance machines, this is clearly a step into unchartered territory.
Read all about Royal Enfield 650 Launch event here!
Last year, there was talk of Ducati looking for a partner for small motorcycles in India. The move was aimed at not only leveraging India's huge motorcycle market, but also using the manufacturing base as an export hub for other regions where the brand has a cult following.
Both BMW and Ducati realise that their growth and profits are tied to them breaking into the smaller bike segment.
If this is the global trend, then why did Royal Enfield decide to storm into the biggies club with a set of 650cc motorcycles despite being the biggest two-wheeler company in the world in the mid-size segment?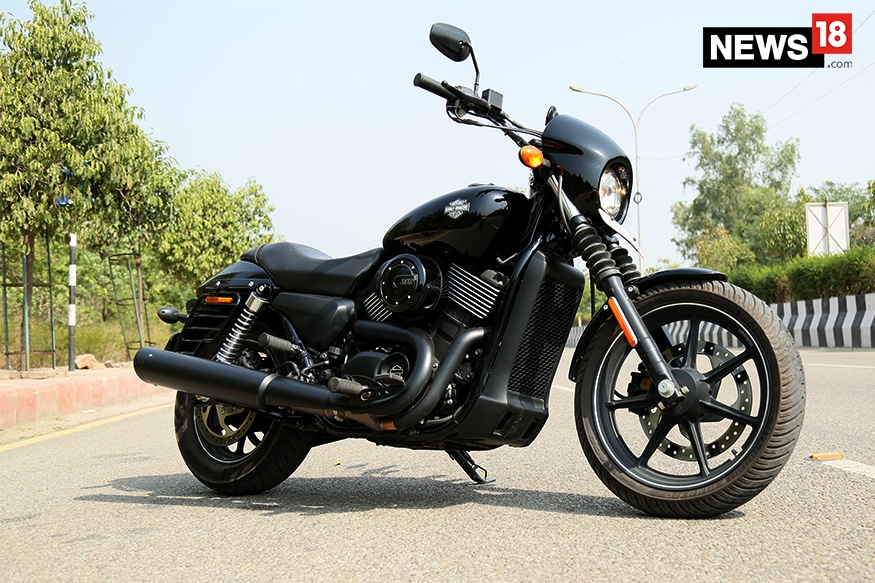 Harley-Davidson Street 750. (Photo: Siddharth Safaya/News18.com)
By all accounts, Royal Enfield has had a field decade. By 2015, the company had been growing at a consistent 50% over a five-year period, clocking a healthy 3,24,055 units. The first half of 2018 saw the company selling more than 60,000 bikes a month.
Despite these numbers, Royal Enfield is by no means a global name. And if the company had to muscle its way into the elite club, then the sub 500 cc segment, driven by its aging single-cylinder technology, was not going to work. For a brand that strived to challenge other bikes driven by tradition, technology and shaped by classical lines, Royal Enfield needed to overcome the decades' old speed breaker it created for itself.
To make it to a global stage, Royal Enfield strengthened its core capabilities, by developing in-house expertise and strategic buys to include UK-based Harris Performance, a company that assisted Royal Enfield in developing the chassis for its Continental GT motorcycle.
There was emphasis on increasing capacity as well as enhancing the quality, a big change from the time when the reliability of Royal Enfield motorcycles was questioned.
Royal Enfield has a rich heritage and an enviable history but it hardly has a presence beyond India. It exported 19,262 motorcycles during the fiscal 2017, as against a total sale of 8,20,492 units. This despite the fact that the company has 540 dealerships in 50 countries and 36 exclusive stores. It has also been showcasing its products at international events and launching its new line overseas. The Continental GT was first released in London in 2013. Similarly, the 650cc line debuted in California before its formal launch in India, possibly by the year end.
Royal Enfield sees a confluence of motorcycling segments with the launch of the 650. While it is likely to be a step-up for the 500cc customers, the ease of riding and accessibility that it offers could also attract riders from the heavier, bigger and more expensive segments. The former may become a reality for India, Latin America and Southeast Asia. Conversely for Europe and the US, buyers may gravitate towards the 650cc sweet spot.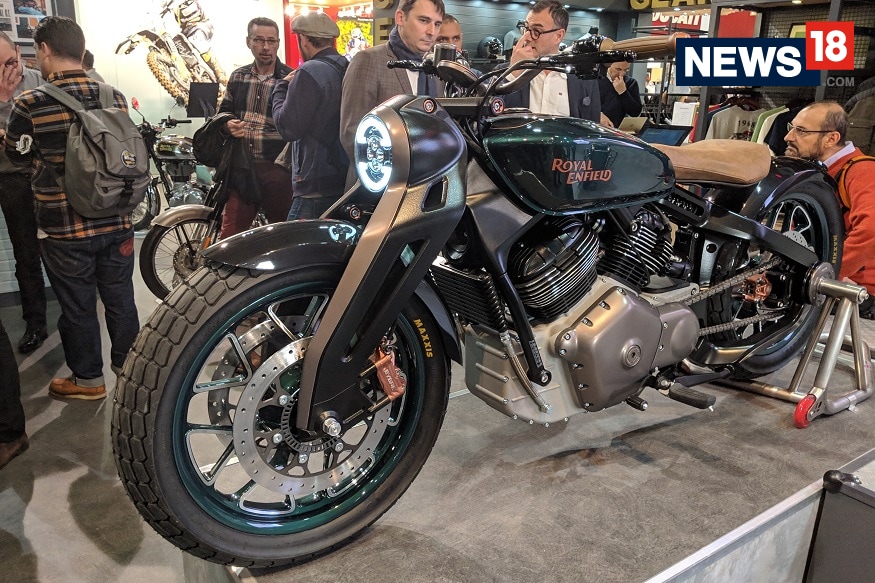 Royal Enfield Concept KX Motorcycle. (Image: News18.com)
Prices could make the deal sweeter. The prices in the US are between $5,799 and $5,999. In India prices begin from Rs 2.5 lakh, which in all likelihood, will shake up the market. This price point will not only encourage Royal Enfield loyalists to upgrade but may also attract riders from other brands to make the switch, especially the younger enthusiasts.
The brand also showcased the KX 838 V Twin concept at the recent EICMA 2018, reinforcing its intent of enhancing its presence in the large-sized engine segment.
Royal Enfield is revving up for wider spectrum of riders not only in India but also beyond the shores.
(The writer is a research fellow at Delhi-based Institute for Defence Studies and Analyses and an avid biker)
Get the best of News18 delivered to your inbox - subscribe to News18 Daybreak. Follow News18.com on Twitter, Instagram, Facebook, TikTok and on YouTube, and stay in the know with what's happening in the world around you – in real time.
Read full article