ATS GT Supercar to be Unveiled at Salon Prive 2017
An initial limited production of just 12 units of the GT will be made.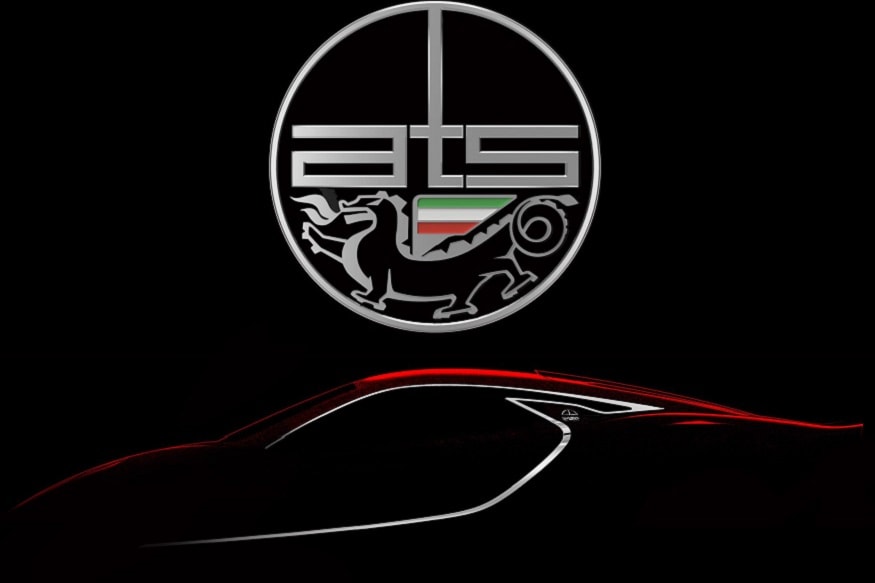 The new ATS GT will premiere at Salon Privé. (Image: AFP Relaxnews)
The annual Salon Privé, returning to the opulent grounds of Blenheim Palace from August 31-September 2, 2017, will see many special events, but it will be hard for anything to top the global reveal of the brand new ATS GT supercar.
This event will mark the return of what is perhaps one of Italy's rarest and most revered marques to the international stage.
ATS (Automobili Turismo e Sport) is a legendary Italian automotive constructor, and it will be showcasing its all-new, limited-edition supercar to the public at the Salon Privé automotive event, on Thursday, August 31.
The global reveal of the iconic brand's new GT supercar will be taking place more than 50 years after the company was originally set up by Carlo Chiti and Giotto Bizarrini, along with other notable members of Scuderia Ferrari, who walked away from the iconic team in 1961 as a protest at the actions of Enzo Ferrari.
The new company was formed with the intention of beating Ferrari at its own game with both road and race-going cars. ATS went on to build a road-going sports car and a Formula One race car in 1963.
The cars are hand-built using advanced lightweight composites, and the all-new supercar is said to represent a modern interpretation of its forebears.
It will be a blend of modern-day technology, engineering and timeless style with a twin-turbocharged V-8 engine that will be mated to a seven-speed, dual-clutch gearbox.
The GT isn't just created to perform like a supercar, it's been designed to look like one too.
The car's styling is credited to Emanuele Bomboi, ATS's chief designer. It's being built by hand at the company's factory using carbon fiber extensively for the bodywork, interior and chassis, in order to deliver a lightweight supercar that still boasts great strength and rigidity.
An initial limited production of just 12 units of the GT will be made.
ATS owner Daniele Maritan said, "This is a pivotal day for ATS and our new supercar. Salon Privé was the obvious destination for us to launch our luxury and historically important supercar this summer, and we can't wait to show it off to the public."
Also Watch: BMW M3 Test Drive Review
Also Watch
Read full article