Audi R8 V10 Plus: It's an Ecstasy That's Addictive for a Good Reason
At Buddh International Circuit, the R8 V10 Plus is a nimble beast. Once you sit inside it, there is a sense of calm inside the cabin even if you are pushing it at speeds over 200 km/h.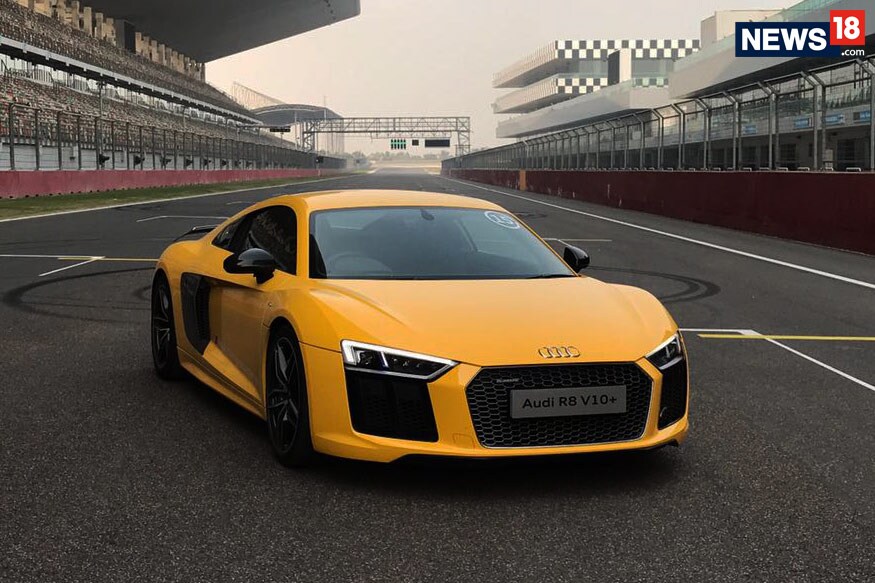 Audi R8 V10 Plus. (Image: News18.com)
Audi launched its supercar in India this year, the R8 V10 Plus. It was first showcased at the Delhi Auto Expo 2016 and now after selling some in India, Audi planned a sportscar experience with it at the Buddh International Circuit that we attended.
The 5.2-litre V10 powered Audi R8 Plus is priced in India at a whopping Rs 2.6 crore (ex-showroom, Karnataka). The car features Audi's Quattro drive system and the engine churns out 610 hp. The car is capable of going from 0-blurr (100 km/h) in just 3.2 seconds. Audi claims that the top speed of the new R8 is 330 km/h and we are in no doubt about that. We did achieve a straight line speed of 260 km/h easily on a remote airstrip near Karnataka earlier this year. The car is produced at Audi BollingetHofe production site in Neckarsulm, Germany and we wanted to know how it would perform on a race track.
For starters, you should be scared of cars like these, simply because they are powerful and we have bad roads in India - a cocktail for disaster. So if you plan to buy the Audi R8 V10 Plus, don't push yourself or the car to its limit, because chances are you will end up in the wall.
At Buddh International Circuit (BIC), the R8 V10 Plus is a nimble beast. Once you sit inside it, there is a sense of calm inside the cabin even if you are pushing it at speeds over 200 km/h.
The Quattro on the R8 V10 Plus works like a dream and keeps it planted all the time. The seven-speed S-Tronic shift-by-wire transmission system and high-performance ceramic brakes make sure that you are always in control of any situation.
As a techie, I really wanted to check out the second generation modular infotainment system and the virtual cockpit interface, but sadly the laps were over before I could even blink. Depending on the driver, one can easily complete a lap in BIC, with the R8 V10 Plus in under 2 minutes and 30 seconds.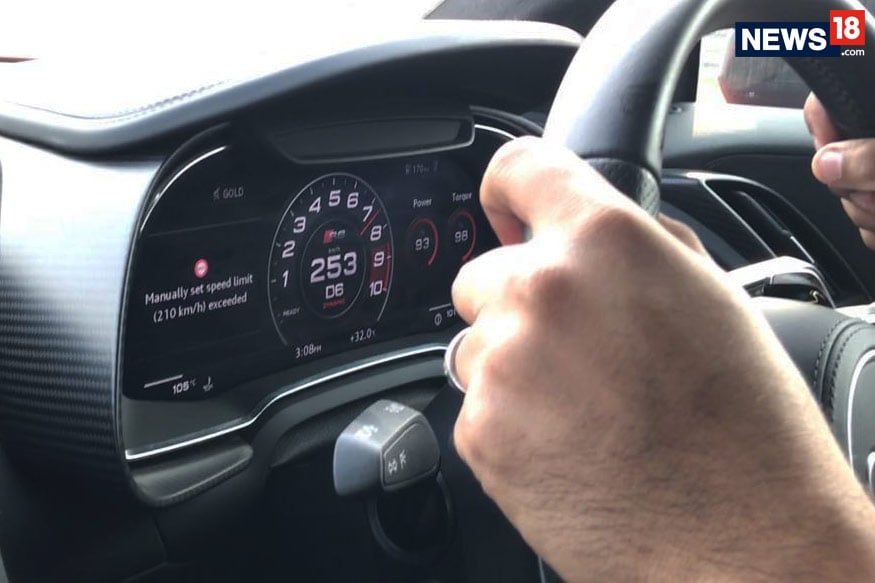 The car had no difficulty in handling turns at the BIC at speeds of over 150 km/h. The gear shifts were effortless and fast. The V10 Plus is a car that's best enjoyed on a race track than on any Indian road. We could easily manage speeds of in excess of 250 Km/h on straights and the computers on board are so fast and efficient that we never experience any understeer or over-steer in the R8 V10 Plus at high speeds.
It's a shame that such powerful beasts are offered in India by the likes of Audi, but there are no good roads for them to conquer. If you buy it, you'll be mostly concerned about the potholes and the unregulated speed bumps that are capable of damaging the underbelly of the R8 V10 Plus.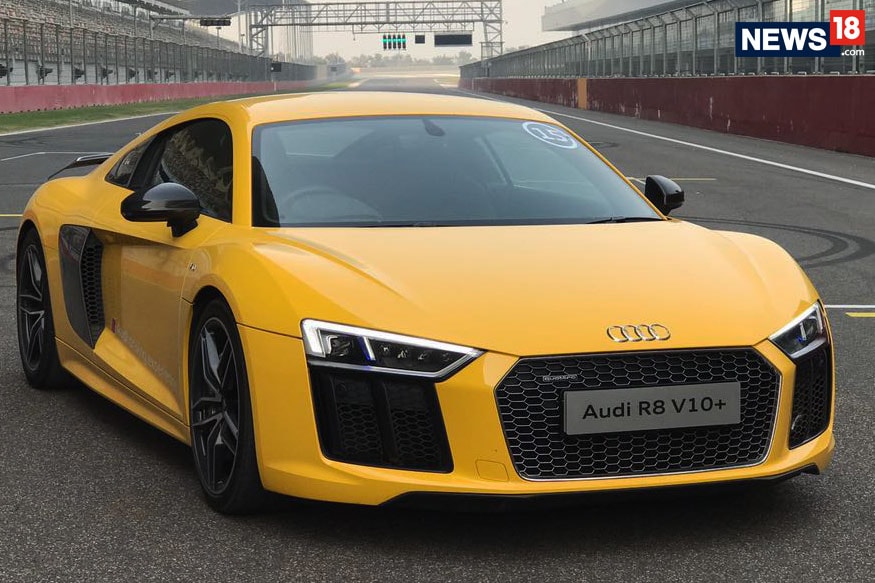 But after driving it at the BIC, we can say one thing for sure, that if you ever plan to buy it in India, you should visit the BIC on an open track day with it. This will make you realise and appreciate the R8 V10 Plus even more. It's an ecstasy you really won't mind getting addicted to.
Also Watch
| Edited by: Siddhartha Sharma
Read full article