Autonomous Driving Explained - Levels, Safety Issues and Driverless Cars in India
Here's a brief explanation on autonomous vehicles, levels of autonomous driving and safety aspect of self-driving cars in India.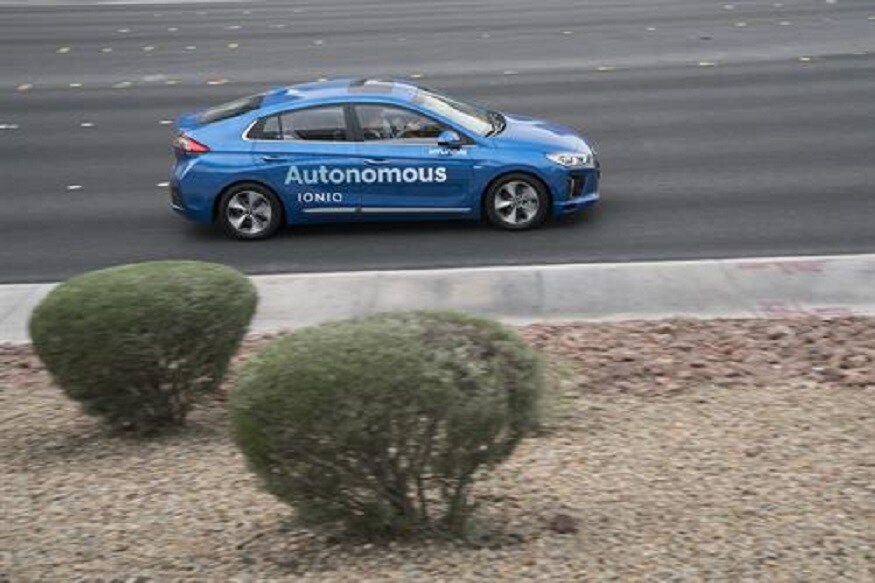 Hyundai Ioniq Autonomous Concept. (Image: AFP Relaxnews)
Autonomous driving or self-driving vehicle is a commonly used term these days and has become an integral part of the regular road-going cars in some way or the other. While by definition, an autonomous car is a vehicle that drives itself without any human intervention, there's actually much more to the autonomous vehicles instead of just the self-driving component. Since autonomous driving depends on infrastructure and is capital intensive, automakers are using autonomous technology to make cars safer one step at a time. Also, autonomous car projects are largely contained in a closed environment during the testing phase, barring a few places like California, due to the safety hazards and 'Liability Clause'. Here's a low-down on autonomous vehicles, levels of autonomous driving and safety aspect of self-driving cars!
What is Liability Clause?
Although nobody in the world wants to get involved in an accident, the sad reality is, if you are driving a vehicle, you will get involved in an accident, no matter how small it is. Now when an accident happens, there's generally a guilty driver behind it. But what happens in the case of an autonomous car? Who will be held responsible in case of an accident as there's no one driving the car? This troubling question is looming over the governments and administrations from across the globe and nobody is able to find a global solution as of now. This scenario in autonomous vehicles is called the 'Liability Clause'.
Image for representation. (Image: AFP Relaxnews)
Levels of Driving Automation
Society of Automotive Engineers (SAE) has defined autonomous driving under various levels ranging from Level 0 to Level 5, depending upon the relation between a driver and vehicle. Here's a brief explanation of each Level-
Level 0: While the driver of the car is in the full control of the vehicle, the automated system can issue warnings and may momentarily intervene (e.g. Lane driving system in Volvo XC60).
Level 1: Both the driver and the automated system shares the control over the vehicle. An example would be Adaptive Cruise Control (ACC) where the driver controls steering and the automated system controls the speed. Also, Lane Keep Assist where the steering can automatically bring back car in the lane if it leaves the lane without the driver's notice. The driver can retake full control at any time.
Level 2: In Level 2, the automated system takes full control of the vehicle, including acceleration, braking, and steering. The driver can intervene if the system fails to respond properly. While it is often called the "hands off" form of driving, contact between hand and wheel is mandatory during SAE 2 driving.
Level 3: In this level of automated driving, the driver can actually turn the attention away from the vehicle and let it drive itself, while focusing on personal tasks. While any emergency situation can be well addressed by the vehicle itself, the driver must be prepared to intervene when called upon by the vehicle to do so. 2018 Audi A8 Sedan was the first commercial car to have level 3 self-driving.
Level 4: While the driver has to be awake and alert for any possible situation in the level 3, no driver attention is ever required for safety in the level 4, meaning the driver can go to sleep or leave the driver's seat.
Level 5: The last and final level doesn't not need and human intervention and has no steering for control. An example would be a robotic taxi.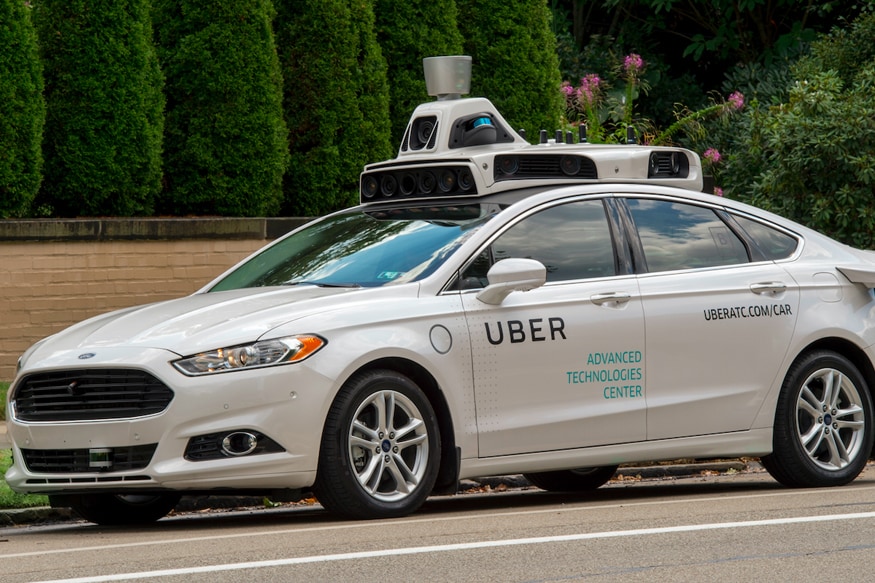 File photo of a Uber self-driving car. (Image: Uber)
Key Players in Autonomous Vehicle Development
There is a notion that only the big technology companies like Google, Waymo and Apple are working on fully autonomous vehicles. While that is true to some extent, the scenario is different in reality. Almost all the automakers are doing a lot of R&D in promoting self-driving cars like Volvo, Tesla, Audi and more. In fact, all the Tesla vehicles sold are equipped with semi-autonomous technology. Also, components manufacturer like ZF and other technology companies like NVidia, Continental, Bosch are all working towards perfecting the autonomous tech.
Autonomous Cars in India
Countries like the U.S. are far ahead in the development of self-driving technologies and certain areas like California actually promote testing autonomous cars on public roads (although they have designated areas for the same). On the other hand, India is yet to experience the technology in its purest form and is only getting limited autonomous tech and that too in expensive cars. Players like Tesla, who have actually mastered this technology are not selling their vehicles in India.
Also, the government is not too keen on promoting self-driving cars in India as according to a recent statement by Nitin Gadkari, Union Minister for Road Transportation and Highways - there are 22 lakh drivers waiting to get jobs and driverless cars will hamper their prospects of getting a job. But we have to see a larger picture here! More than the jobs, autonomous driving has proved to be a life-saver in many cases (especially as seen with Tesla cars).
It is not about the autonomous vehicles, but the inclusion of autonomous technologies that will help reduce accidents and pave way for future of mobility!
Get the best of News18 delivered to your inbox - subscribe to News18 Daybreak. Follow News18.com on Twitter, Instagram, Facebook, Telegram, TikTok and on YouTube, and stay in the know with what's happening in the world around you – in real time.
| Edited by: Arjit Garg
Read full article