Bajaj to Start Exporting Premium Bikes to Australia and Thailand
Hit by higher input costs, lower sales and a dip in other income, its consolidated net declined about one percent to Rs 1,194 crore from Rs 1,200 crore a year-ago.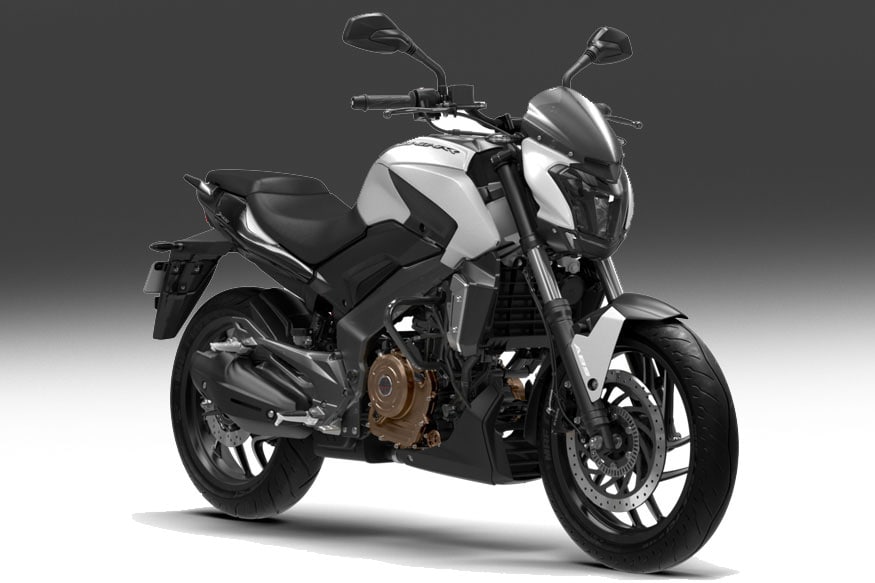 2018 Bajaj Dominar 400. (Photo Courtesy: Bajaj)
Bajaj Auto, which today reported a marginal dip in net profit at Rs 1,193.6 crore in the three months to September, said it will start exporting its premium bikes to Australia and Thailand this fiscal. The Pune-based automaker also said it is "on track" to achieve the target of selling four million vehicles, including in the overseas markets, in the current fiscal. The company attributed the fall in net income to lower sales as well as a 13.3 percent decline in other income quarter from Rs 297.2 crore due to lower investment income.
Hit by higher input costs, lower sales and a dip in other income, its consolidated net declined about one percent to Rs 1,194 crore from Rs 1,200 crore a year-ago. "The quarter was good. We had the highest-ever turnover, an Ebidta margin of 20.8 percent and an over 20 percent market share in domestic motorcycle segment,"S Ravikumar, the president--business development at Bajaj Auto told PTI in a post-earnings concall today.
During the quarter, the company sold 10,71,510 units, up 4 percent from 10,31,945 units a year ago. Ravikumar said their market share in the motorcycle segment in the domestic has been improving month-on-month, adding, "last couple of quarters we were impacted by new emission norms, the transition to GST, among others. All that has now been sorted out and things are now falling in place." He attributed the fall in the Ebidta, which used generally used to be above 20 percent, to the GST, BSIII and discounted sales by the competition. "The focus in the current quarter is to get back to the 20 percent market share and plus 20 percent Ebidta that has been achieved," he said.
He said its premium offering Pulsar, including Pulsar NS 200 CC and Pulsar NS 160 cc and Avenger are doing very well with 45 percent market share while in the lower segment, the City and Platina have 35-36 percent market share. The Pulsar NS 160 was added in the June quarter but the company had the full quarter benefit in this quarter very well, he said.
In September, Bajaj had sold more than 1.12 lakh Pulsars which was the highest ever monthly sales, he said. These products have just been introduced but even after the festival season the sale of the new product is expected to continue to be good going forward in the two subsequent quarters, Ravikumar said. Be it a commercial vehicle or three-wheeler or domestic Bajaj has done very well, he said, adding exports has been consistently good. "Though the raw material prices are hardening a bit, we will be able to deliver profitability beyond 20 percent Ebidta and fairly a good set of numbers," he said.
"Bajaj effected a marginal increase in its prices due to the higher input costs and going forward, I think whatever price increases in the input side, the cost increases, we are quite comfortable that we should be able to pass on these increased costs entirely to the customer," he said.
He said the company has already started exporting its vehicles in the previous quarter to Malaysia and the exports to Australia and Thailand are getting added in the next two quarters. Despite poor numbers, the street lapped up the Bajaj counter with the shares closing at Rs 3,257 or up 1.09 percent on the BSE on a dull trade, wherein the benchmark Sensex closed 0.08 percent down after a week of the rally to historic highs.
Also Watch: Maruti Suzuki Dzire vs Tata Tigor Comparison Review | Cars18
| Edited by: Ayushmann Chawla
Read full article