BMW Concept iX3 Electric Sports Activity Vehicle Revealed Ahead of Debut
The fully electric Sports Activity Vehicle (SAV) showcase the fifth generation of BMW eDrive technology.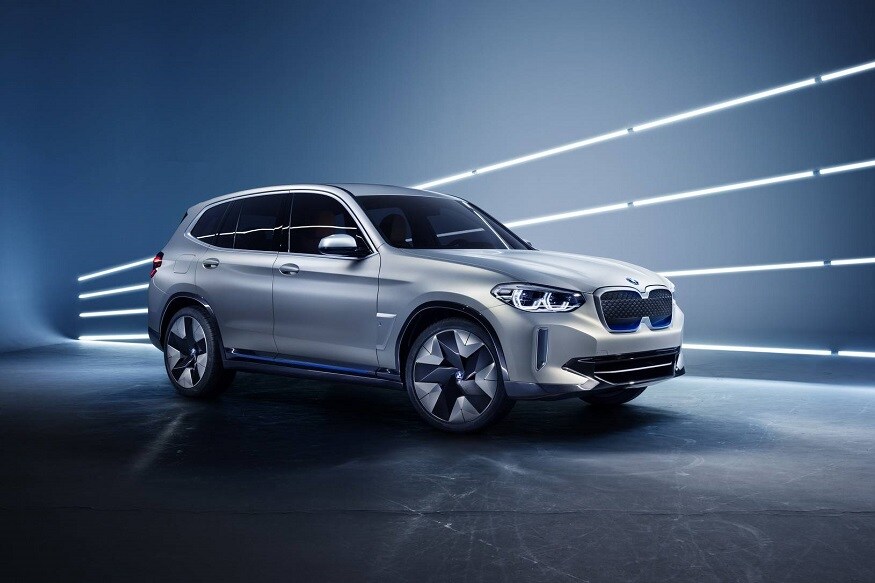 BMW iX3 Concept. (Image: BMW)
The BMW Group is pushing ahead with its electrification strategy with the BMW Concept iX3 – presented for the first time at the Auto China 2018 show in Beijing. The fully electric Sports Activity Vehicle (SAV) showcase the fifth generation of BMW eDrive technology. The fully electrified vehicles of the brand will in future bear a BMW i brand logo.
The fifth-generation BMW eDrive technology is distinguished by its extremely compact design. The electric motor, transmission and power electronics are now grouped into a single component, making it easier to integrate them into different vehicle architectures. Another element is that the electric motor does not need any rare earths, which means the BMW Group is not dependent on their availability.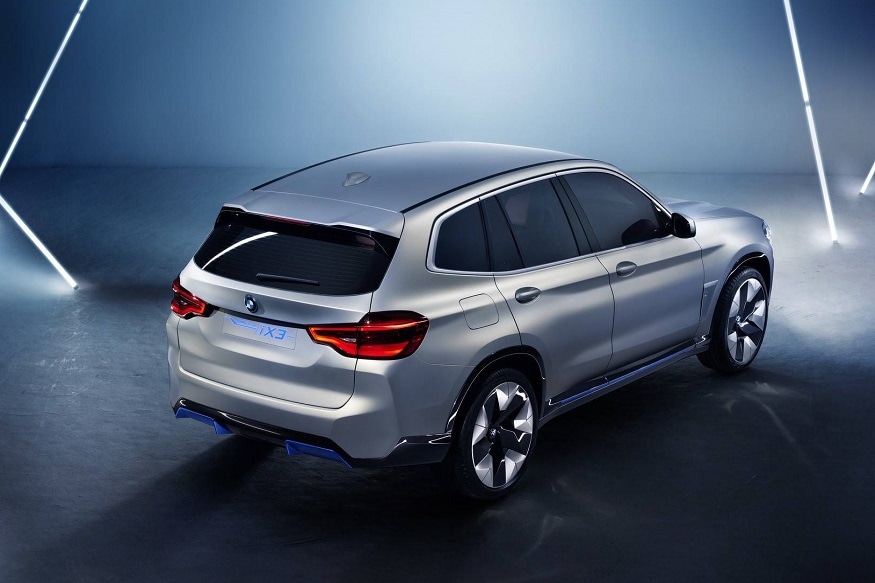 BMW iX3 Concept combines abilities of BMW xDrive with all-electric abilities of i-Series. (Image: BMW)
In the front, the kidney and the brand emblem show the affiliation with the BMW i brand. The closed double kidney with the blue accentuation continues the BMW i Vision Dynamics brand already featured in the BMW i Vision Dynamics. The closed area within the kidney reduces air resistance, providing aerodynamic benefits.
The design of the BMW Concept iX3 includes a closed-off BMW kidney grille with familiar BMW i car graphic, BMW i Blue accents around the kidney, around the brand logo at the front and along the side skirts, and a diffuser element in the same colour integrated in the rear apron. These styling cues provide a striking contrast against the Moonstone Silver matt exterior paint finish. The concept study is also fitted with light-alloy wheels in an aerodynamically optimised design.
Also Read: India's First 2018 Maserati Ghibli Luxury Sports Sedan Worth Rs 1.42 Crore Delivered in Delhi!
The BMW Concept iX3 previews the fusion of the driving pleasure for which BMW X models are renowned and a locally emission-free drive system. The version of the fifth-generation electric motor developed for the SAV generates maximum output of over 200 kW/270 hp. The likewise model-specific high-voltage battery has a net capacity of over 70 kWh, which is enough to give the electric
SAV a range of more than 400 kilometres (249 miles) in the WLTP cycle.
Another feature of the high-voltage battery developed for the fifth generation of eDrive technology is its optimised charging capability. The energy storage system has a newly developed Charging Control Unit and is designed to be hooked up to fast-charging stations generating up to 150 kW. The high-voltage battery can be charged in just 30 minutes from one of these stations.
Also Watch:
| Edited by: Arjit Garg
Read full article