BMW R 1200 GS to Have a 'Working' Lego Model That's As Cool As the Bike Itself
It's not just any scale model, it's engine's cylinders move as the bike moves.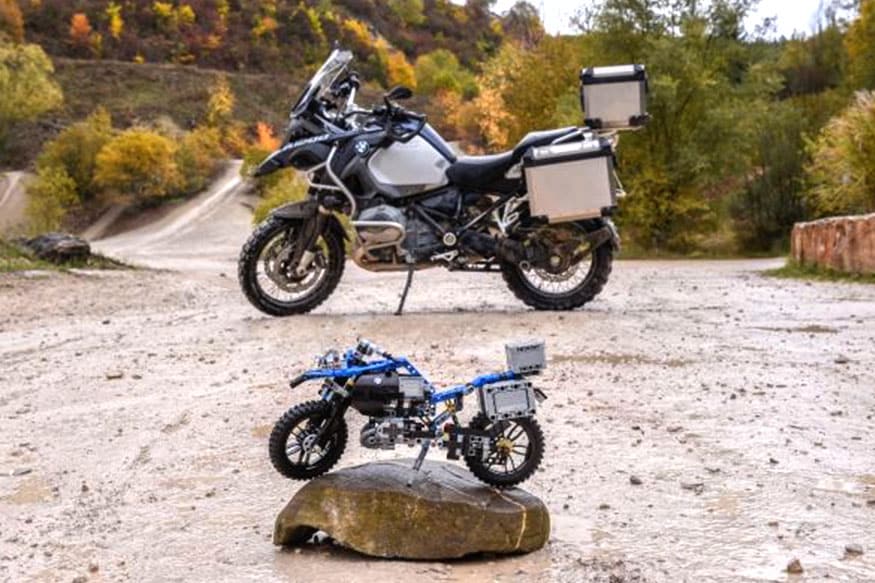 The Lego Technic BMW R 1200 GS Adventure Bike pictured alongside the real thing. (Photo: AFP Relaxnews)
The BMW R 1200 GS – the world's most popular adventure bike – is being immortalised in Lego brick form.
You can already snap up an intricately detailed Lego take on everything from the Porsche 911 GT3 to the classic Mini Cooper and, starting January 1, 2017, you'll be able to build your own Lego Technics BMW motorbike.
The 603-piece kit, when completed, creates an 18cm tall, 33cm long and 10cm wide brick representation of BMW's most famous motorcycle that took extensive collaboration between the two companies to get just right. The result is a model bike with working front suspension and a boxer engine whose cylinders move as the bike's rear wheel turns.
"The proportions of the R 1200 GS Adventure have been recreated outstandingly well in the Lego Technic model. We are excited to see how Lego Design has reproduced so many visual and technical details of the R 1200 GS Adventure," said Alexander Buckan, Head of BMW Motorrad Vehicle Design.
As well as marking the first time that Lego has worked with a motorcycle firm on a scale model, the launch of this set will also mark the Lego Technic brand's 40th anniversary. To celebrate the occasion, each Lego Technic BMW R 1200 GS Adventure will contain a specially designed piece.
Also Watch
Read full article