BMW Says It Plans to Offer Electric X3 SUV and Mini Models
The electric Mini is expected to debut in about three years, company officials said.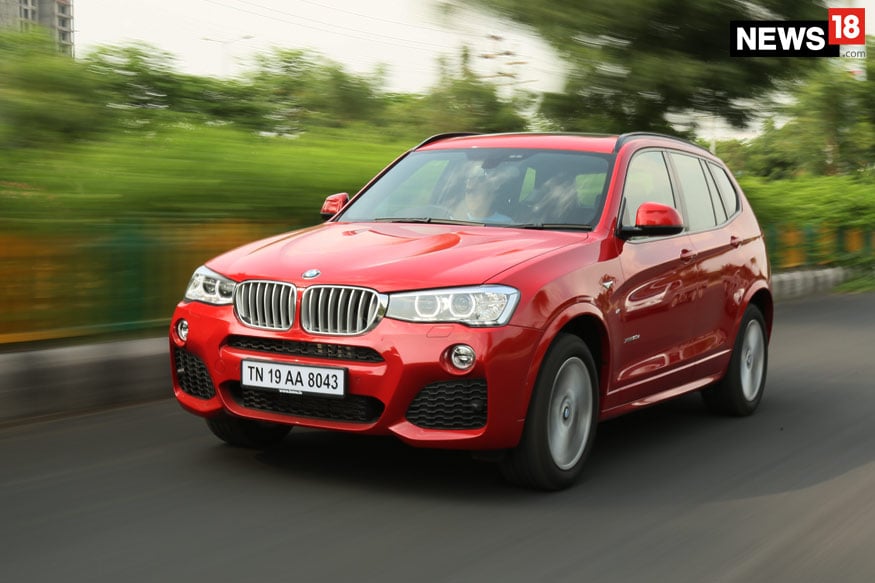 BMW X3 xDrive30d M-Sport. (Image: Siddharth Safaya/News18.com)
German luxury automaker BMW AG has said that it will offer all-electric versions of its next generation BMW X3 compact sport utility vehicle and electric Mini models, expanding its entries in the emerging electric luxury vehicle market.
Reuters reported on Sept. 9 that top BMW executives were skipping Paris auto show events to resolve differences over electric vehicle strategy and chart a new electric product offensive, including a possible electric Mini.
The electric Mini is expected to debut in about three years, company officials said.
Also Read: Think the Rolls Royce 103EX Is Cool? Check out the Mini Vision 100!
BMW faces increasing pressure from German rivals Daimler AG and Volkswagen AG as well as Tesla Motors Inc of the United States, which have outlined aggressive plans to court affluent buyers - and respond to regulators - with new electric vehicles.
BMW moved earlier than its German rivals to field innovative electric cars, launching the BMW i3 battery-powered city car in 2013 with a lightweight body made of carbon fibre instead of steel or aluminium. However, the i3 and the plug-in hybrid i8 have been slow sellers.
Meanwhile, Tesla is aiming for sales of 80,000 or more electric sedans and sport utility vehicles this year and has said that nearly 400,000 would-be buyers have placed reservations for its Model 3 sedan. Tesla Chief Executive Elon Musk has said he is targeting a July 2017 launch for the Model 3.
Daimler and VW used this week's Paris auto show to promote plans to launch new waves of electric vehicles.
Germany's luxury car champions face a convergence of pressure to embrace electric vehicles from regulatory mandates and from Tesla's success at winning affluent consumers to the idea of premium electric vehicles.
In the United States, California and several other states have adopted escalating quotas for sales of electric vehicles. California's goal is that 15 percent of vehicles sold in the state in 2025 would be battery-powered. Policymakers in China, the world's largest vehicle market, and Europe are also calling for more electric vehicles.
Also Read: BMW X3 xDrive30d M-Sport Review: A Performance Loaded Luxury SUV
Also Watch
Read full article