Caterham Seven Sprint Unveiled to Mark 60 Years of the Model
The car has modern underpinnings but is designed to look like a model from the 1960s.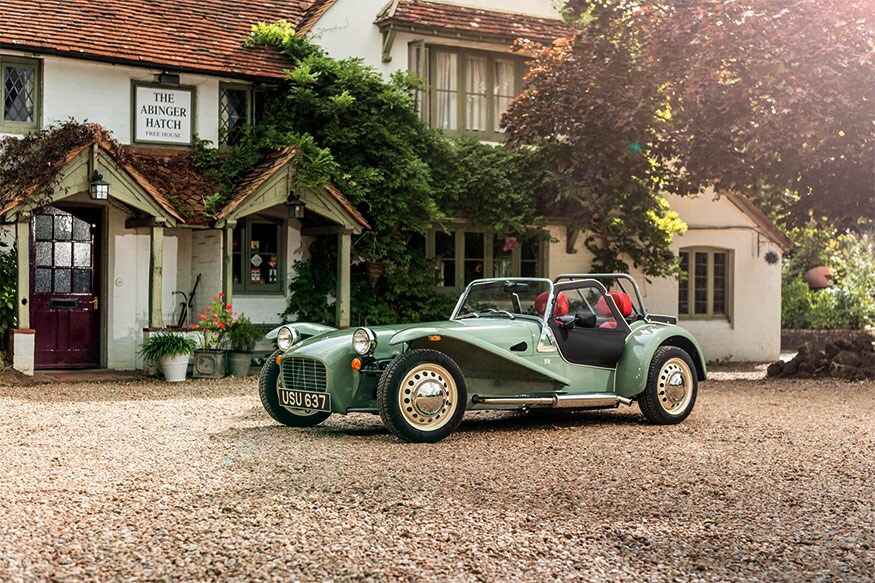 Caterham Seven Sprint. (Photo: AFP Relaxnews)
For the latest car, the Caterham Seven Sprint, designed to mark 60 years of the model, the company decided to look to the past for inspiration.
The idea behind the Sprint is that though it has modern underpinnings, at first glance it looks like a 1960s production car. So, for example, the wheels are painted cream and are finished with polished metal hubcaps. The front and rear lights have been designed to look like those found on the original Lotus 7 – the car on which the Caterham is based. Likewise, the steering wheel and dashboard are finished in wood, and the seats are hand-stitched leather.
"We have always prided ourselves on continually developing the Seven during the 44 years we have been the custodian of the model. But we never wished to dismiss our heritage either," said Caterham Cars CEO, Graham Macdonald. "It's a car that has been built today, with all the benefits that modern engineering brings with it, but the essence of the swinging '60s and is the perfect precursor to our 60th-anniversary celebration in 2017."
Available to order now with deliveries due to start in 2017, the Caterham Seven Sprint will cost from £27,995 ($37,000) and only 60 examples will be built for the European market. Numbers for Asia and the US, territories where the company is building up a cult following, are yet to be confirmed.
Read full article