CES 2017: Electric, Connected and Driverless Concept Cars to Take Centre Stage
The concept cars at CES provide a foretaste of tomorrow's automobiles.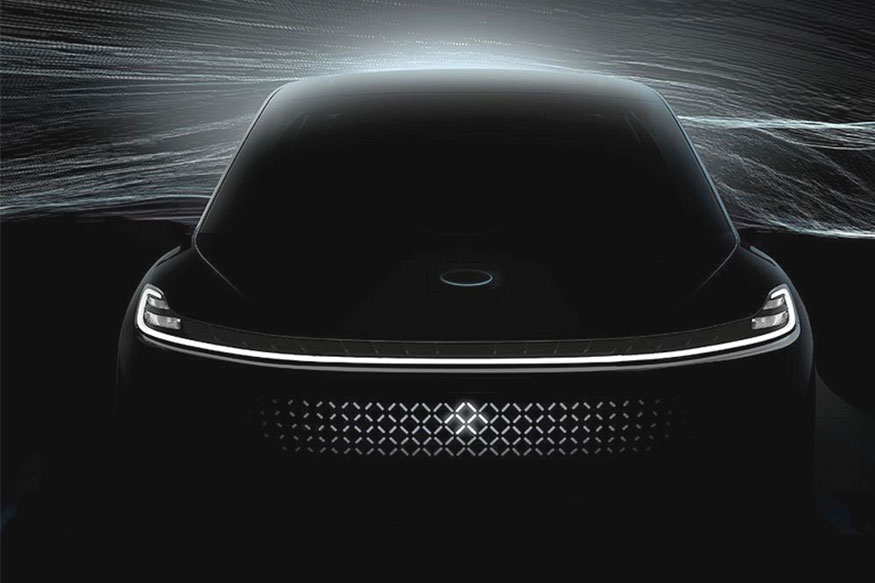 Faraday Future's crossover is one of the most eagerly-awaited models to premiere at CES 2017. (Photo: AFP Relaxnews)
In recent years, automobiles have come to play a key role at the Consumer Electronics Show (CES), the major showcase for new technologies, which will run January 5-8, 2017 in Las Vegas. Whether they be all-electric, connected, more or less driverless, or all three at once, the concept cars at CES provide a foretaste of tomorrow's automobiles.
With only a few days to go before the event, much of the speculation about automobiles that will go on show at CES is focused on the first crossover from US-based manufacturer Faraday Future, which pledged a few weeks ago to unveil a high-performance, connected and customizable vehicle that will provide a genuine alternative to the Tesla Model X. It remains to be seen whether this mystery car will be fully or partly self-driving.
Faraday Future first made a splash at CES in 2016 when it unveiled a spectacular concept, the 1,000-horsepower, all-electric, one-seater FFZERO1.
Faraday has partnered with Chinese smartphone, TV and electronics producer LeEco, which has also presented a fully autonomous concept car, the LeSEE. Whether now or in the future, that combined expertise is expected to result in an awe-inspiring all-electric and fully autonomous vehicle.
American brands will naturally be among the best represented at CES. Among them will be Ford, which is expected to reveal its most recent advances in self-driving with its prototype Fusion Hybrid. Chrysler is also hoping to take centre stage with its first all-electric concept, a minivan based on the Pacifica which promises to exhibit features of the brand's first ever all-electric series model.
Mercedes is planning to exhibit two models that have already been shown: its Generation EQ electric SUV, and the Vision Van, a surprising connected delivery van equipped with drones.
As for Volkswagen, the German manufacturer is expected to present its Concept ID to the American public. Unveiled at the Paris Motor Show in October 2016, the Concept ID is all-electric with a super spacious "rolling lounge" interior. The first series model is expected to go on sale by 2020, with a more evolved self-driving version planned for 2025.
Finally, two curiosities that are almost certain to attract attention from visitors to CES: the fully self-driving two-seater Oasis from Swiss firm Rinspeed, and the largely self-driving Honda NeuV concept, which features artificial intelligence software that will enable the car to generate its own "emotions".
Toyota has also said it will reveal a new concept car at CES, but did not provide further details.
Given the automobile industry's growing dependence on advanced electronics, the CES in Las Vegas has become an all-but-obligatory event for carmakers eager to showcase their advanced technology, ahead of the more traditional motor shows in Detroit and Geneva.
Get the best of News18 delivered to your inbox - subscribe to News18 Daybreak. Follow News18.com on Twitter, Instagram, Facebook, Telegram, TikTok and on YouTube, and stay in the know with what's happening in the world around you – in real time.
| Edited by: Manav Sinha
Read full article