Autonomous driving is creating a need for a new breed of in-vehicle networking solutions that can transmit data between the increasing number of high-resolution sensors, cameras and processing engines at blazing-fast speeds. Aquantia, Bosch, Continental, NVIDIA, and Volkswagen has announced the formation of the Networking for Autonomous Vehicles (NAV) Alliance, to drive the ecosystem development required for the next generation of Multi-Gig Ethernet networking in vehicles.
Kurt Lehmann, Corporate Technology Officer, Continental said, "As a leading technology company, Continental continuously conducts research in order to further enabling technologies that will be the future of electrified and autonomous vehicles. In-vehicle high speed data communication is the key for faster introduction of new vehicle system architectures as enabler for future vehicle solutions. Continental is convinced that the collaboration with the NAV alliance partners fosters and paves the way for the next generation of in-vehicle high speed data networking."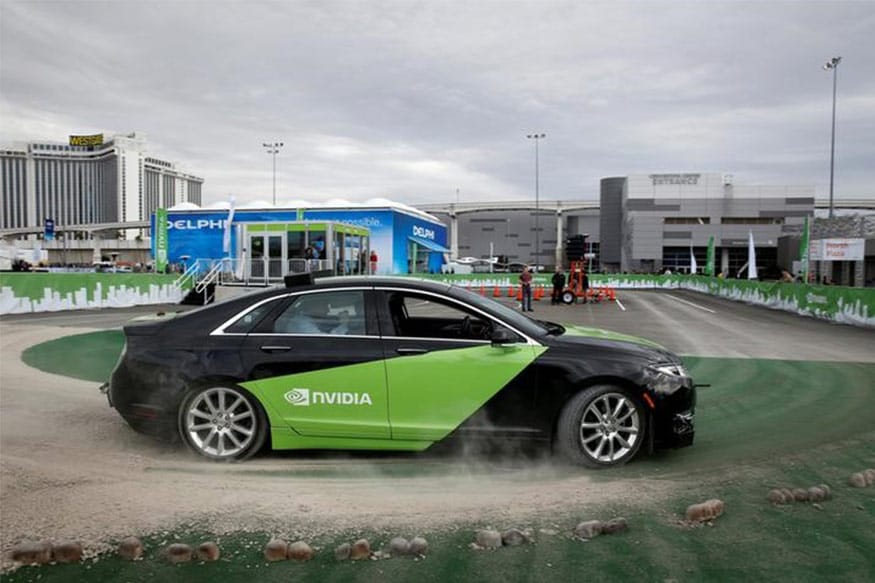 An autonomous-driving Lincoln MKZ equipped with Nvidia technology. (Photo: Reuters)
NAV alliance's members, from both the auto segment and technology providers, are joining together in an effort to shape the future of in-vehicle networking technologies. Akin to a very advanced nervous system, this next-generation networking architecture is based on an array of ECUs, CPUs, GPUs, high-definition cameras, sensors, gateways, and storage devices, all connected through a high-speed, Multi-Gigabit/s Ethernet network that works to seamlessly move data throughout the vehicle securely and reliably.
NAV Alliance was created to provide a platform for the automotive industry to develop the next generation of in-vehicle Network infrastructure for autonomous vehicles and facilitate wide deployment of networking technologies and products. The alliance was founded by leading vehicle manufacturers, technology suppliers and networking players in the automotive market, sharing the goal of developing the ecosystem that is required for next-generation Multi-Gig Automotive Ethernet networks in the vehicle.
Dr. Matthias Erb, EVP & Chief Engineering Officer NAR, Volkswagen Group of America
"Volkswagen Group of America is pleased to join the NAV Alliance as a founding member because we are aiming to provide the best self-driving experience for our customers. The Volkswagen team is looking forward to collaborating with other alliance members to advance the safety and ease of use for autonomous vehicles while bringing them to market faster."