Convert Your Force Gurkha to Mercedes G-Class for Rs 6.5 Lakhs
A Kerala based modifier Color Glo Kerala has modified a Force Gurkha to look like a Mercedes G Wagen, and it took him five months and Rs 8.5 Lakhs to complete the work.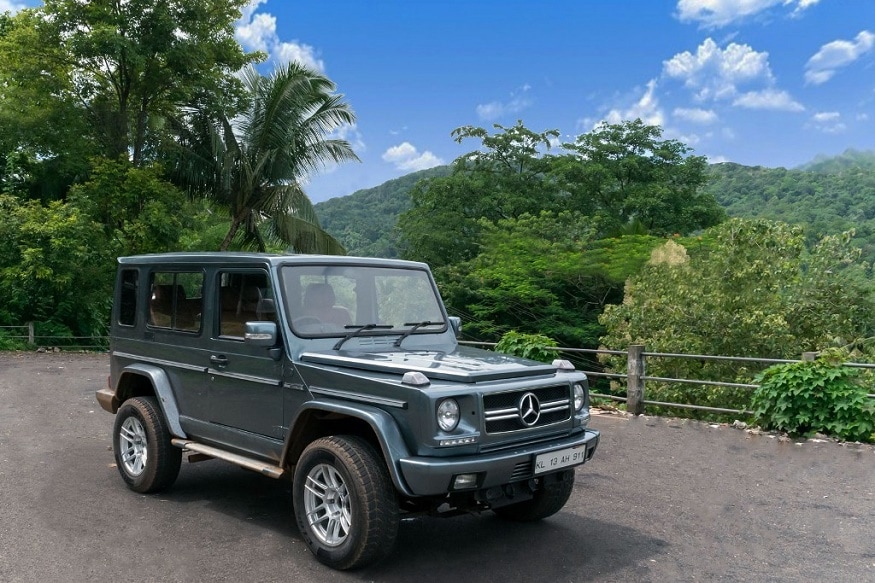 Transform a Force Gurkha into a Mercedes G-Class. (Image: Color Glo Kerala)
Force Motor's Gurkha is somewhat a domestic version of Mercedes-Benz G-Wagen. It's actually based on the old Mercedes G Wagen platform and is powered by the Mercedes OM 616 derived 2.6-litre turbocharged engine.
But that's all about the similarities between the G Wagen/G-Class and Gurkha, until of course, you decide to visit Color Glo Kerala. This Kerala based modifier has actually taken the replication work to a whole new level and converted the Force to the DNA it is carrying – the G Wagen.
Mercedes-AMG G 63 'Edition 463' and GLS 63 Launched in India!
Color Glo took five months to modify the Force Gurkha into the Mercedes G-Wagen and costed Rs 8.5 Lakhs to complete. The work done is such good that it can pass off as the real deal to the untrained eye. The modifier is now taking in orders for conversions.
You can now actually get the G-Wagen modification done for Rs 6.5 Lakhs (swb version) and Rs 7.13 Lakhs (lwb version), provided you have a Gurkha of your won. And the work can be completed in 45 days. Apparently, a second conversion is in the works.
Anish Vincent, the owner of the modification firm hadn't seen the G-Wagen up close, so he had to buy a scale model for reference first.
Apart from the G-Wagen makeover, the workshop reinforced all the joints of the Gurkha's body work to eliminate all the rattles and vibrations, added a 6 mm damping sheet, a heat insulation coating, re-coating of all the plastics.
The dashboard gets a leather featuring a double seam stitch pattern, and replace the seats to replicate the premium feel and driving experience of an actual G Wagen. No mechanical change has been made and it is still deliver 85 bhp of power and 230 Nm of torque and has a 4WD system too.
Also Watch:
Get the best of News18 delivered to your inbox - subscribe to News18 Daybreak. Follow News18.com on Twitter, Instagram, Facebook, Telegram, TikTok and on YouTube, and stay in the know with what's happening in the world around you – in real time.
| Edited by: Arjit Garg
Read full article