Daimler India Launches Upgraded BS IV Trucks Without Hiking Price
The BharatBenz range of heavy duty trucks comprises of three categories -- haulage trucks, construction trucks and tractors.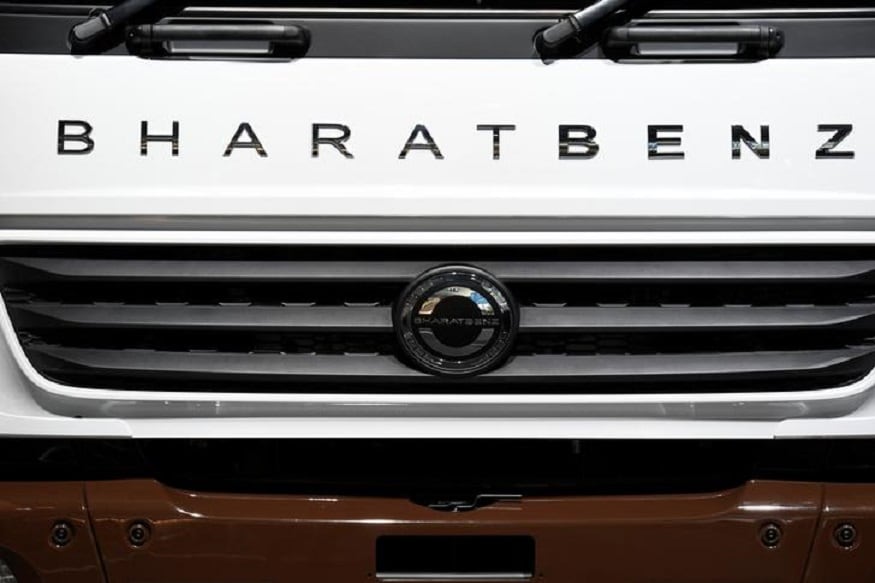 Image for representation only (Image: REUTERS/Fabian Bimmer)
Commercial vehicle maker Daimler India Commercial Vehicles Pvt. Ltd. on Friday launched upgraded trucks complying with BS IV emission norms but announced no price hike, with a top company official saying it hopes to be profitable next year.
He said the company may follow a similar strategy with regard to its range of buses.
Addressing media persons here after launching the upgraded trucks, Managing Director and CEO Erich Nesselhauf said the company is ready with vehicles compliant with BS IV norms.
He also said that the company is ready with the BS VI emission norm-compliant vehicle. The BS VI emission norms would kick in from 2020 onwards.
At a time when the competition has decided to increase the prices of BS IV emission norm-compliant trucks, Daimler India decided to hold the price line of its upgraded trucks.
"We will not have any price disadvantage. Now, vehicle sales will be based on technology," Nesselhauf said.
The Supreme Court recently banned the sale of vehicles not complying with BS IV norms.
"The Supreme Court made a wise decision. The industry running up BS III vehicle inventory of 97,000 is not by accident but intentional," Nesselhauf said.
Most of the commercial vehicle makers had said there will be a price hike of around 7-10 percent in the case of BS IV-compliant vehicles.
While Daimler India has held its price line and the price differential between BharatBenz trucks and competition will narrow down, officials are of the view that there will not be any negative impact on the truck's premium brand equity/image.
"The performance will give the premium for our trucks," Soumindra Singh, Vice-President, Domestic Sales, Product Management and Network, said.
Speaking of the upgraded trucks across various segments, Nesselhauf said the vehicle now have better payload capacity, technology and fuel efficiency and the tagline is 'Profit Technology'.
He said the company has sold more than 1,000 BS IV-compliant trucks and is now leading the BS IV transition in the commercial vehicle segment.
The BharatBenz range of heavy duty trucks comprises of three categories -- haulage trucks, construction trucks and tractors.
According to Nesselhauf, the new range of trucks offer better fuel efficiency as the company decided to delink the engine from exhaust gas treatment.
Don't Miss: BMW 320i Review
The truck's emissions comply with the new regulations with the use of an aqueous urea-based fluid called AdBlue, which is sprayed into the exhaust stream to break down dangerous nitrogen oxides emissions into harmless nitrogen and water.
The consumption of AdBlue fluid is only a fraction of fuel consumption, so refill intervals are fewer. The fluid is available at all BharatBenz dealerships.
According to officials, fuel efficiency has been increased in the upgraded truck range with improvements in auxiliaries, aerodynamic changes and friction reductions.
The trucks come with cruise control, LED-accented lamp, reverse camera, and air conditioner to reduce driver fatigue.
Asked whether Daimler India would continue to hold the price line and offer more features in case of its buses, Nesselhauf said maybe the same thing would be followed.
Get the best of News18 delivered to your inbox - subscribe to News18 Daybreak. Follow News18.com on Twitter, Instagram, Facebook, Telegram, TikTok and on YouTube, and stay in the know with what's happening in the world around you – in real time.
| Edited by: Siddhartha Sharma
Read full article