Delhi Pollution - Top 5 CNG Cars to Buy in India: Hyundai Santro, Maruti Suzuki Alto and More
With the Delhi pollution on a rise, we curate a list of top 5 CNG cars to buy and help reduce your carbon footprint.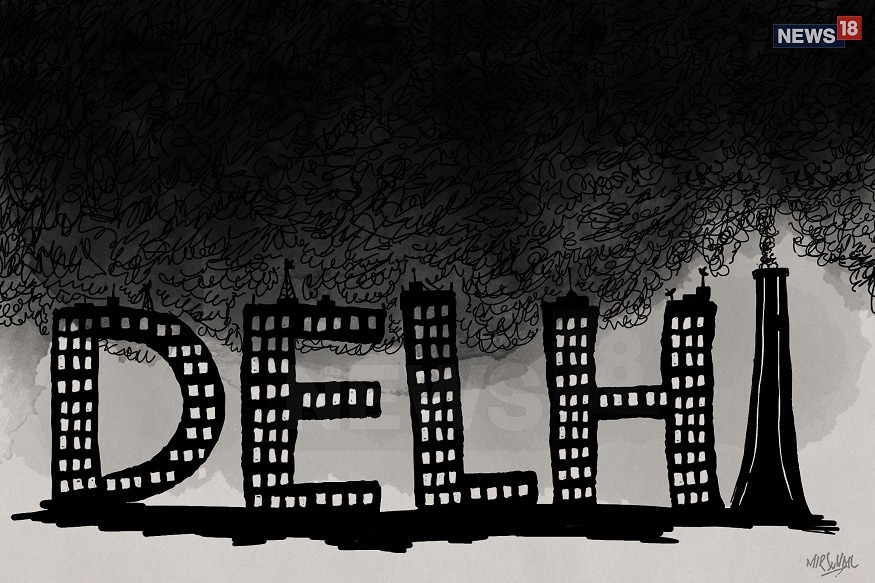 News18 Creative by Mir Suhail.
It's that time of the year in Delhi when everyone wears mask, suffer from breathing problems and buy air purifiers for both their home and car. It's the time for Delhi pollution, a phenomenon capital region of India is witnessing for past many years, yet there is no improvement in the conditions. Vehicular pollution is one of the biggest reasons for air pollution in Delhi. So what can a common person possibly do to reduce air pollution? While public transportation or carpooling are a couple of options to reduce your carbon footprint, there are a lot of people who drive their own vehicles to work.
Electric cars are a credible option against regular diesel/ petrol fueled vehicle, but the options are limited. In comes the CNG (compressed natural gas) cars that run both on CNG and petrol. People living in metro cities have a big advantage of driving their cars on CNG fuel, as it is both cheap to refill, and better in mileage as compared to the diesel and petrol. However, people tend to go for an aftermarket fitment of CNG kits that might not be as safe as the company fitted CNG kits. There are a handful of CNG fitted cars to choose from and here's the list-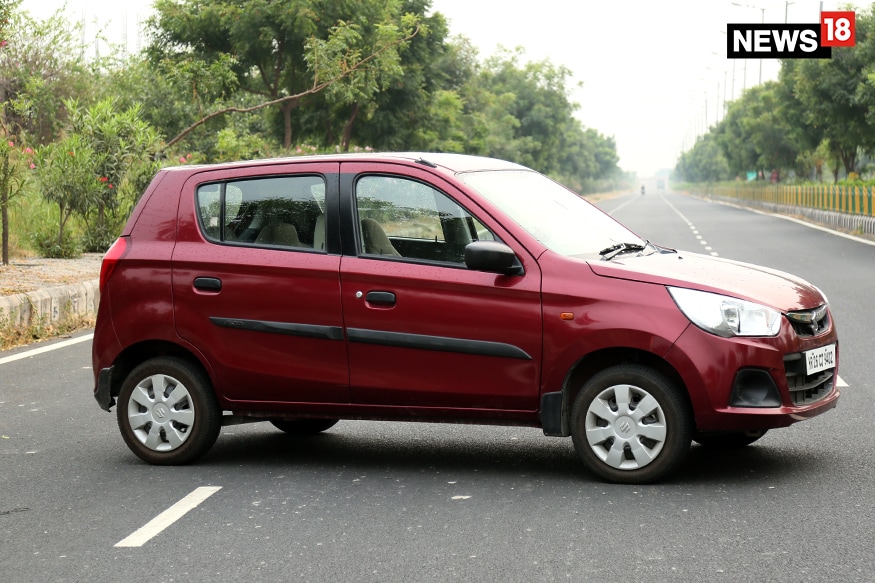 Maruti Alto K10 Side Profile (Image: News18.com)
Maruti Suzuki Alto CNG
Starting Price – Rs 3.77 Lakh
While Tata Nano is the cheapest CNG car available on sale today, there are people who might not go for the Nano CNG, even with its lucrative price tag. If reliability is one of your concerns for not buying a Tata Nano, look no further than the Maruti Suzuki Alto hatchback. India's largest car manufacturer enjoys 50%+ market share because it has the right products at right price range. There are 4 CNG variants to choose from – 2 each on 800cc and K10 models. The starting price for Alto 800 CNG is Rs 3.77 Lakh, while Alto K10 CNG starts at Rs 4.19 Lakh.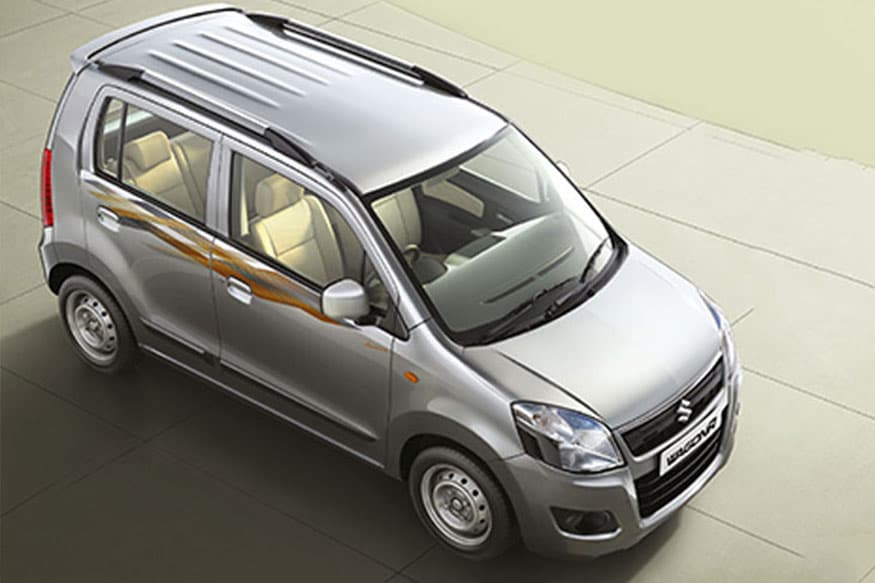 Maruti Suzuki Wagon R. (Photo: Maruti Suzuki)
Maruti Suzuki Wagon R CNG
Starting Price – Rs 4.73 Lakh
The Maruti Suzuki Wagon R has been one of the most successful hatchbacks of India thanks to its generous cabin space and incredible price tag. It has constantly featured in the top 5 most sold cars of India. Maruti Suzuki, seeing its popularity, added CNG to the tall-boy hatchback. The CNG fitted Wagon R starts at Rs 4.73 Lakh.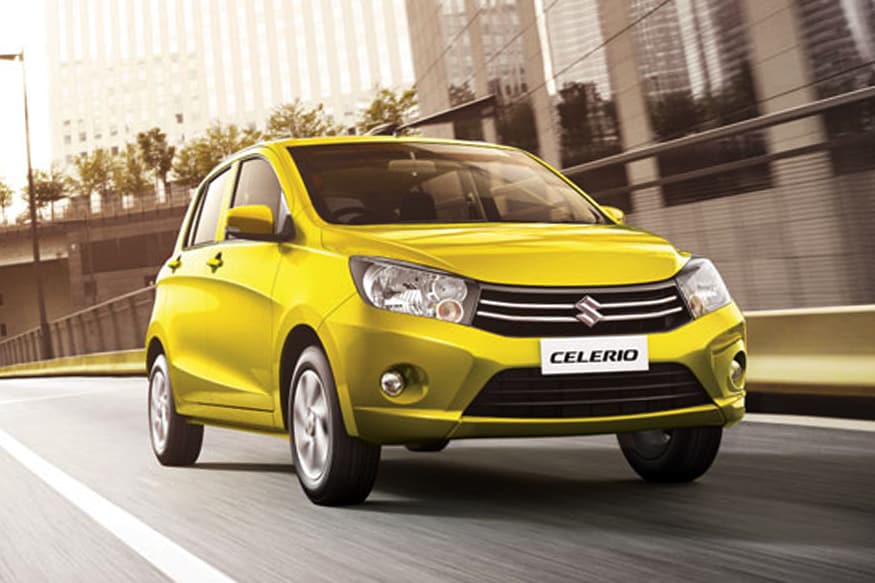 Maruti Suzuki Celerio. (Photo Courtesy: Maruti Suzuki)
Maruti Suzuki Celerio CNG
Starting Price – Rs 5.16 Lakh
The thing with CNG cars is that apart from one Hyundai and numerous Maruti cars, no other manufacturer is offering it for retail buyers. Mahindra has CNG products, but they are meant only for fleet owners. This is where Maruti takes the pie from other OEMs. Yet another Maruti Suzuki product to offer CNG kit is Celerio hatchback, which is offered in 2 variants at a starting price of Rs 5.16 Lakh.
New Hyundai Santro CNG
Starting Price – Rs 5.24 Lakh
The latest car to join the list of affordable CNG cars in India is the newly launched Hyundai Santro compact family hatchback, making it the only car brand other than the Maruti Suzuki to enter the list. Competing against the Wagon R and Celerio, the Hyundai Santro gets a 1.1-litre bi-fuel engine with 59 bhp of power and 8 kg of CNG tank with a claimed mileage of 30.5 kmpl. The CNG kit in Santro hatchback is available in 2 variants at a starting price of Rs 5.24 Lakh.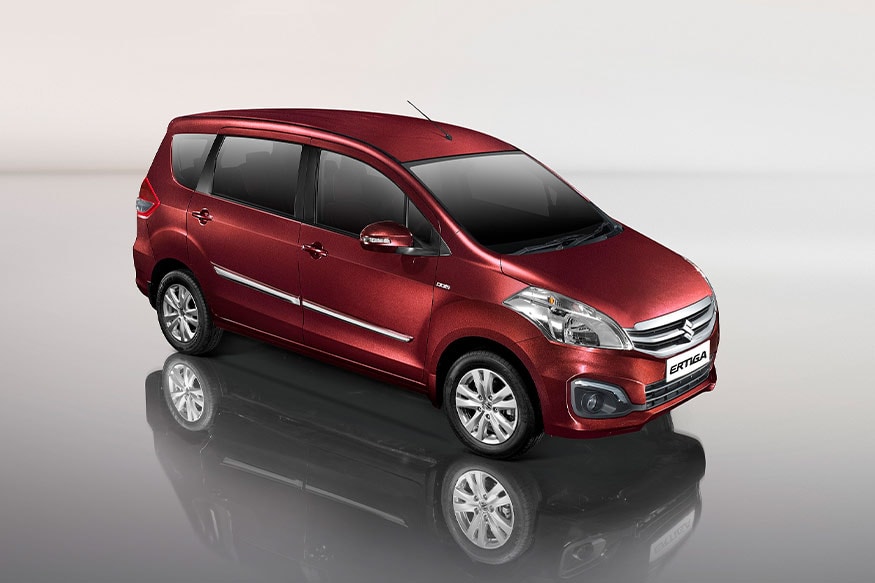 Maruti Suzuki Ertiga Limited Edition. (Photo: Maruti Suzuki)
Maruti Suzuki Ertiga CNG
Starting Price – Rs 8.27 Lakh
Last on our list is yet another Maruti Suzuki product, and that too an unexpected one. Maruti Suzuki recently added a CNG version to its popular Ertiga seven-seater MPV. However, the CNG version is available only in one variant VX and that too with only manual gearbox (although an automatic gearbox is available in petrol models). The Maruti Suzuki Ertiga VX CNG is priced at Rs 8.27 Lakh.
*All Price Ex-Showroom, Delhi
Get the best of News18 delivered to your inbox - subscribe to News18 Daybreak. Follow News18.com on Twitter, Instagram, Facebook, TikTok and on YouTube, and stay in the know with what's happening in the world around you – in real time.
| Edited by: Arjit Garg
Read full article