Powered by


Delhi to Agra Weekend Getaway in BMW 3-Series - Yamuna Expressway vs NH2
We took the BMW 3-Series 320d Edition Sport on a road-trip from Delhi to Agra, exploring the best route to reach the mighty Taj Mahal.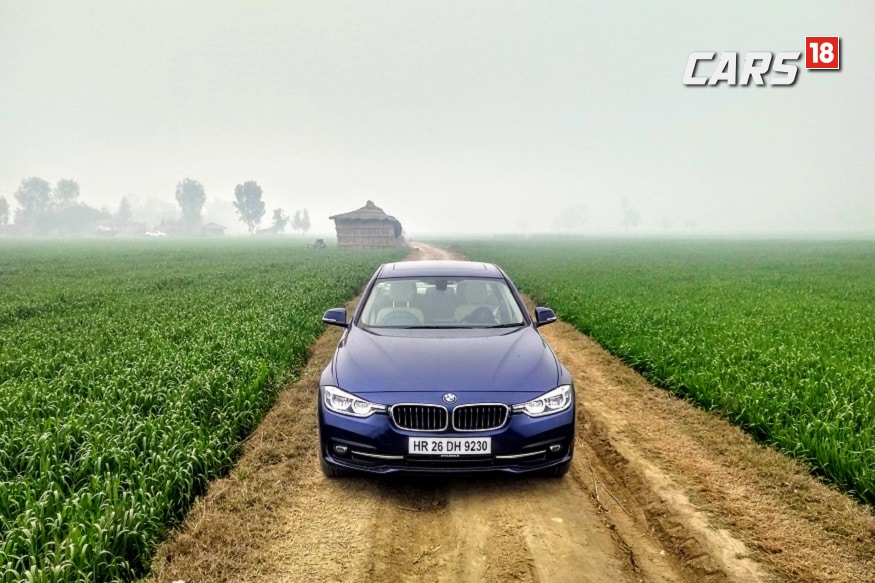 BMW 3-Series 320d Edition Sport. (Image: Arjit Garg/Cars18.in)
Taj Mahal, a Mughal-Era structure standing on the banks of river Yamuna in the city of Agra, Uttar Pradesh, is often termed as the 'Symbol of Love'. But more than that, Taj Mahal is one of the most beautiful man-made structures and is among the '7 Wonders of the World'. People living in Delhi-NCR are lucky enough to have Taj Mahal on the arm's length. However, being situated in North India, summers is not a favorable time to visit this beautiful piece of history.
So when should one visit Taj Mahal and Agra? The answer is now! From November to March is the best time to visit the city and we decided to explore the city ourselves in an ever-beautiful BMW 3-Series, perfect to compliment the persona of Taj Mahal. However, our journey had a twist! Delhi is connected to Agra via two roads – one is the old National Highway 2 passing through Faridabad and Mathura. While the other is the new Taj Expressway exclusively built to connect the capital to Agra via Noida.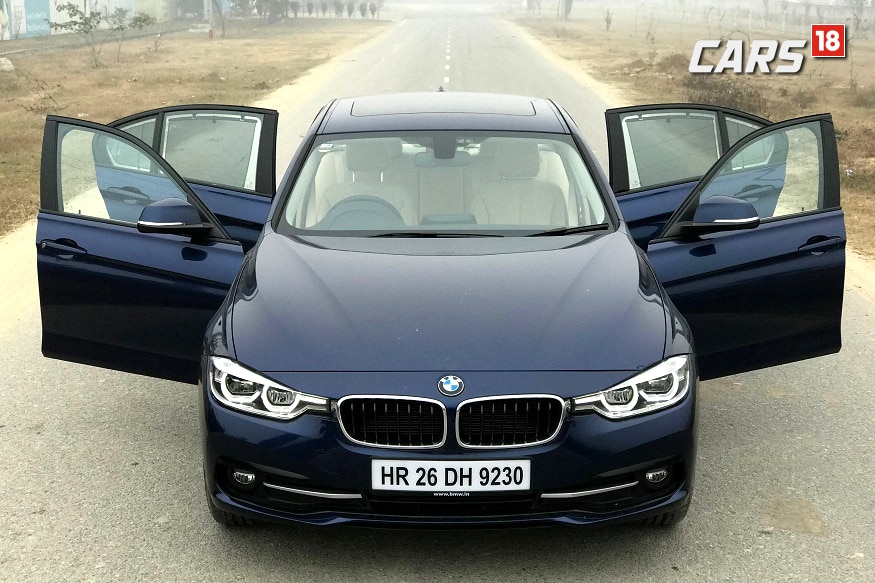 BMW 3-Series 320d Edition Sport exterior. (Image: Arjit Garg/Cars18.in)
For our readers, we travelled on both the roads connecting Delhi to Agra in order to understand which is the better road and why you should take it? As said, accompanying us on the journey was the driver's delight BMW 320d Edition Sport. Here's our travelogue from Delhi to Agra and what road you should take – NH2 or Yamuna Expressway!
The Route
We started our journey from India Gate in Central Delhi and finished at Taj Mahal in Agra. For our onward journey, we took the old NH2 passing through Faridabad and Mathura. The highway is 205 km long and it took us almost 5 hours to complete the trip. Most of the highway is under construction and has a lot of route diversions. NHAI is building a six-lane highway connecting Delhi to Agra via NH2, resulting in a lot of construction work.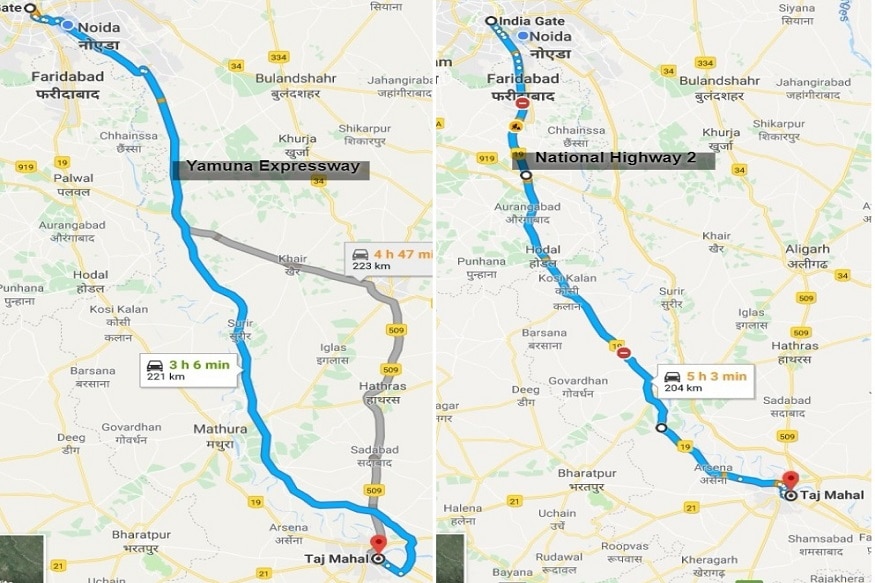 Delhi to Agra NH2 vs Yamuna Expressway comparison. (Image: Google Maps)
On the flip side, the Yamuna Expressway is the new route specially built to connect Delhi to Agra. Our return journey was through the Expressway, which is 221 km long. However, it took us just 3.5 hours to complete the whole journey. The expressway is a well-built six-lane highway that starts after Greater Noida and finishes in Agra. The road is supremely built with concrete and has fencing on the both sides to stop animals from crossing the road.
BMW 3-Series
Accompanying us on the journey was the competent BMW 320d Edition Sport, which left us mighty impressed with its handling, mileage, drive-ability and punchy diesel motor. The Edition Sport variant of 3-Series 320d is priced at Rs 40.20 Lakh (ex-showroom) and comes powered by a 2.0-litre turbo diesel engine producing 190 horses and 400 Nm of torque. The engine is mated to an 8-speed Steptronic Sport Automatic Gearbox.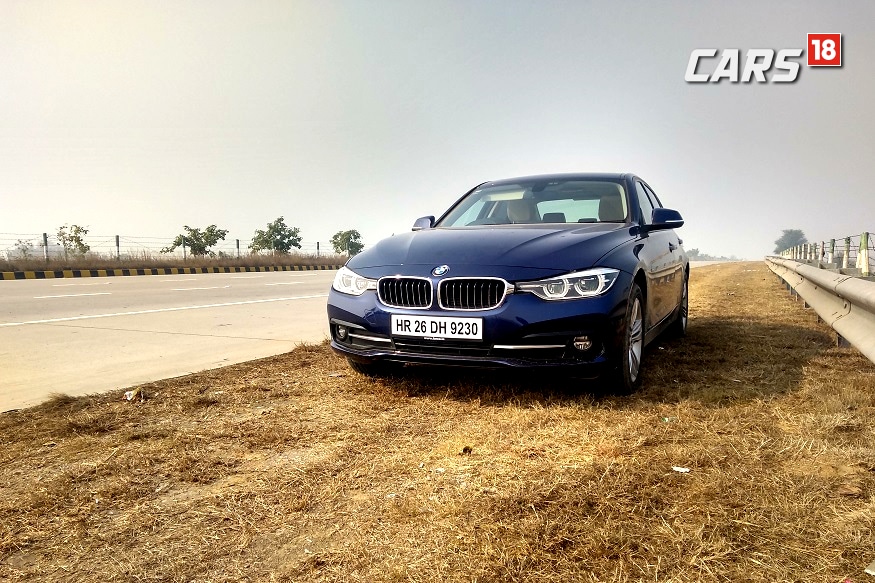 BMW 3-Series 320d Edition Sport on Yamuna Expressway. (Image: Arjit Garg/Cars18.in)
The engine is grunty enough for a good highway run, and occasional speed run on a barren road like Expressway felt fun. To support the driving dynamics were the 4 drive modes – Comfort, Eco Pro, Sport and Sport without TCS. We especially liked the Eco Pro mode that saves a lot of fuel through the Regenerative Braking System. Handling is the biggest USP of the BMW 3-Series and so is the ride quality that makes the 3-Series feels at home, even on broken roads, which you will find in abundance on NH2.
Features like a sunroof, LED headlights, LED Fog lights, rain sensors, 2-zone climate control, steering mounted gearshift pedals, iDrive with 16.5 inch color display, cornering brake control, TCS, idle start/stop on the BMW 3-Series made the road-trip to Agra a memorable journey. We even got a 15+ fuel mileage (BMW claims 22.69 kmpl mileage).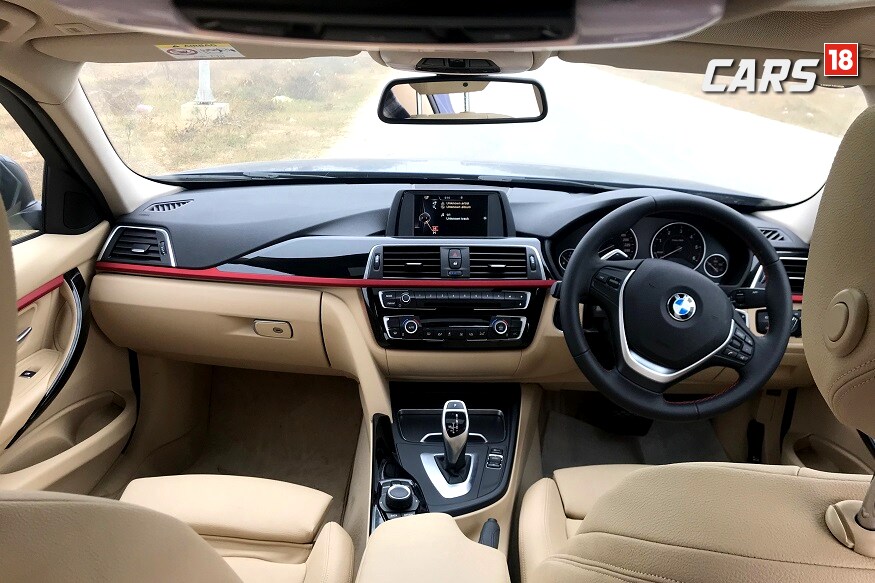 BMW 3-Series 320d Edition Sport cabin. (Image: Arjit Garg/Cars18.in)
Things to do
While in Agra, do visit the following places-
Taj Mahal – The obvious choice of people traveling to Agra from world over has to be the mighty Taj Mahal.
Mehtab Bagh – Located opposite Taj Mahal across the river Yamuna is the beautiful Mehtab Bagh, offering a panoramic view of the Taj.
Agra Fort – Before Delhi, Agra used to be the capital of the Mughal Empire and Agra Fort was the place from where Akbar operated his empire. Later, Aurangzeb captured his father and maker of Taj Mahal – Shah Jahan in the same fort. One can view the majestic Taj from here.
Sikandra – The place where Akbar's tomb is located.
Guru ka Taal – A big and beautiful Sikh shrine (Gurudwara) nearby Sikandra.
Panchi Petha – The best shop in Agra to buy the local sweet delicacy called Petha. There are a 100 varieties to choose from.
Taj Ganj – The local market in the vicinity of Taj Mahal is full of rooftop cafes offering a splendid view of the Taj, while eating food. There are many shops selling souvenirs to those who want to take home a memory of the Taj.
Fatehpur Sikri - A small town located near Agra, Fatehpur Sikri is famous for Buland Darwaza. The large Mughal-styled door is the entrance for Jama Masjid.
BMW 3-Series 320d Edition Sport before reaching Taj Mahal. (Image: Arjit Garg/Cars18.in)
Which Route is the best?
As said above, our goal was to find a better route to reach Agra and come back, without much of a hassle. Here's a comparison between both the routes-
Yamuna Expressway-
Yamuna Expressway is faster and saves at least 1.5 hrs when compared to the NH2. The road is also wider with a proper 6-lane width throughout the highway and is safer as no animals can cross the road. On both the side of the highway are lush green farms offering scenic views.
However, the Expressway has its own set of negatives. Since it is surrounded by open fields, dense fog engulf the highway in winters, causing accidents every now and then. Also,
the road is cemented and can lead to tyre burst if proper air pressure is not maintained. The major problem, however, is the heavy toll tax, limited food joints, petrol pumps and repair shops, that can be problematic in case of emergency.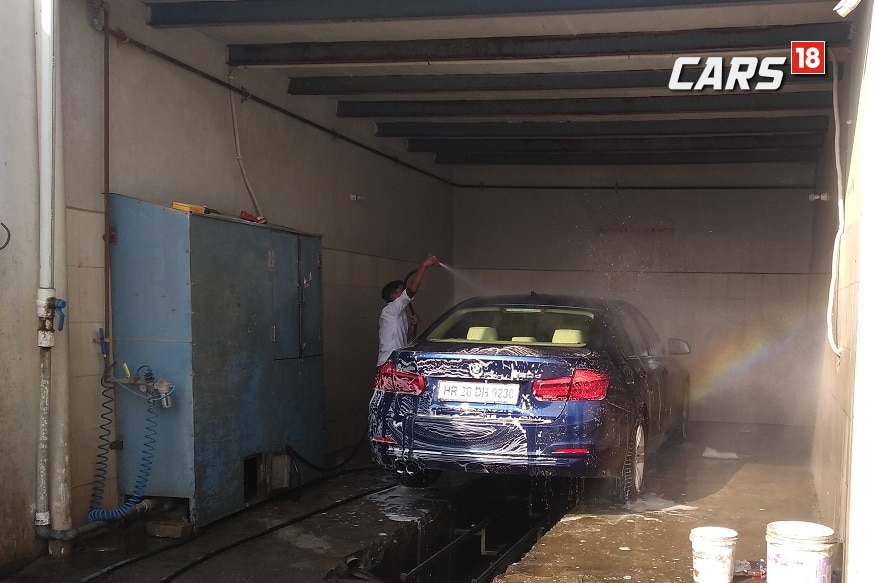 BMW 3-Series 320d Edition Sport getting washed. (Image: Arjit Garg/Cars18.in)
National Highway 2
When compared to the Expessway, the NH2 has enough petrol pumps, roadside restaurants, and repair shops. The toll tax is also less and you can save atleast 30 kms on the clock. However, the highway is under construction and has a lot of diversion causing delay in the journey. One has to pass through various towns, leading to altercations with cycles and bullock-carts. A lot of animals also cross the road.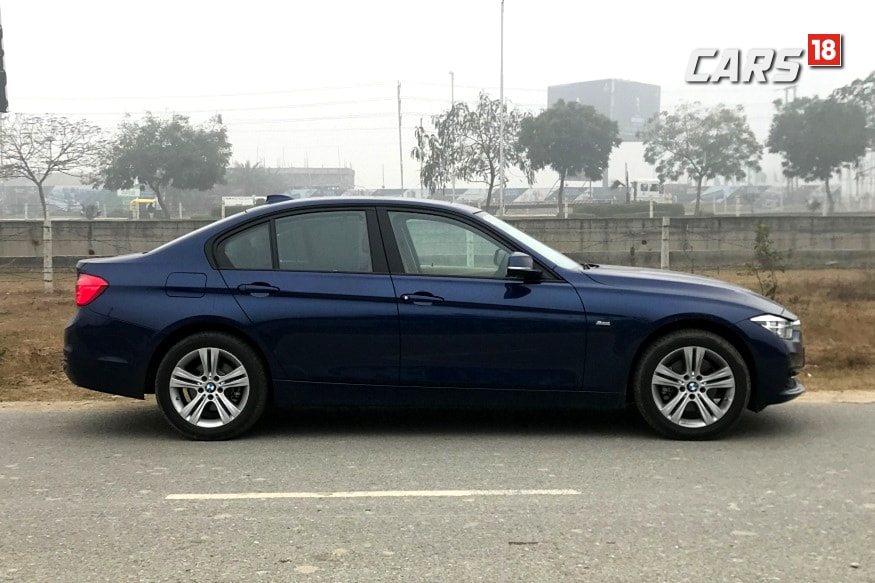 BMW 3-Series 320d Edition Sport side exterior. (Image: Arjit Garg/Cars18
.
in)
Things to Remember
While traveling towards Agra from Delhi, here are a few pointers, one can keep in mind to have a trouble-free experience –
Expensive toll tax – Do carry a lot of cash as the toll tax is heavy on the Expressway. A round trip will set you back by at least 700 bucks and the card machine doesn't work all of the time.
Tyre pressure – The road is made of concrete and maximum speed is 110 (which is easy to maintain), tyres do heat up rather easily. It is advisable to have the right tyre pressure.
Over speeding – The road is laid perfectly, has no traffic and no animals, it is easy to get carried away and speed irrationally. Do maintain your speed limits and drive carefully.
Fog – Since the Expressway has empty land on both the sides, fog is a big issue during winters. Try not to start too early, or return too late.
Summers – Agra is too hot in summers, with temperature exceeding 45 degrees. Try to avoid peak summers.
One day return – One day return journey from Delhi to Agra is possible. If weather permits, start at 6 in the morning, reach by 10. Leave Agra by 6 and reach Delhi back by 10 at night. You will get 8 hours in Agra to visit everything.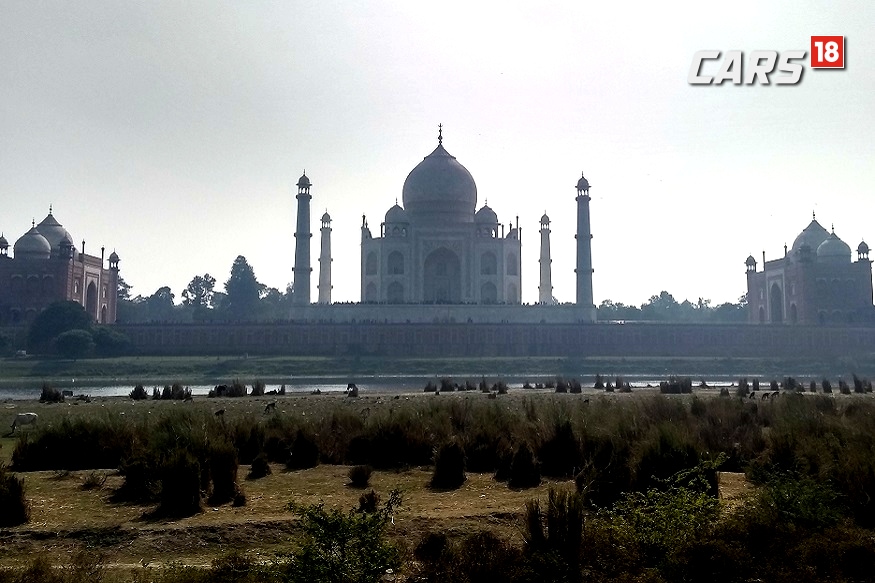 Taj Mahal as seen from Mehtab bagh. (Image: Arjit Garg/Cars18
.
in)
Final Word
To sum it all, the trip to Agra was a memorable one, thanks to the beautiful and competent car like BMW 3-Series. Our suggestion is, no matter what – take Yamuna Expressway to Agra and do visit Taj Mahal by road. The majestic site of Taj on the banks of Yamuna is a sight to behold!
Also Watch:
Also Watch
| Edited by: Arjit Garg
Read full article