Delphi Changing Its Name to Aptiv, Plans to Cut Down Cost of Self-Driving Cars by 90%
The company intends to cut the cost of self-driving vehicle technology by more than 90% from where it is now.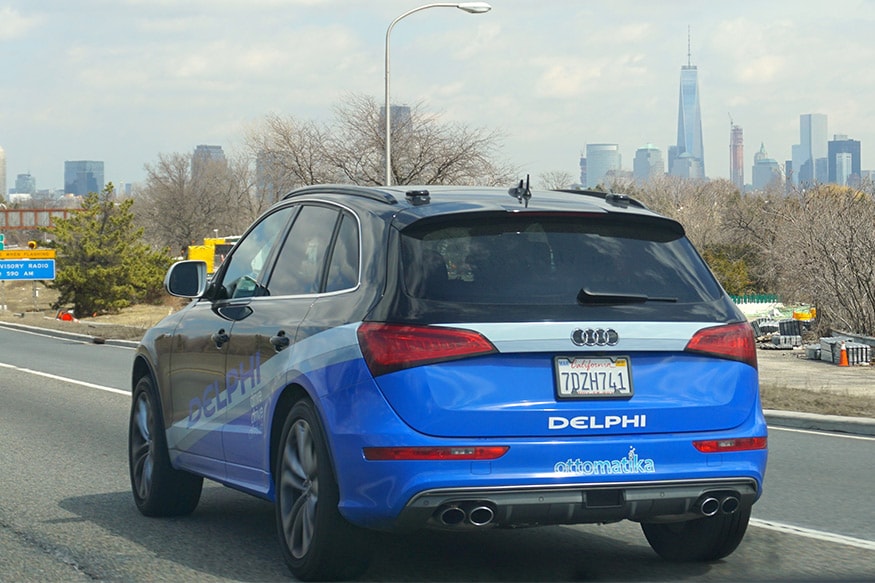 An Audi equipped with Delphi's self-driving tech. (Photo: AFP Relaxnews)
There will be a lot of new names entering the automotive market in the coming years as electric and driverless vehicles become more and more prevalent. Delphi Automotive is probably the biggest name in such technology that most of us have never heard of, a company that already supplies and shares its technology with Audi and other huge names in the motor business. Don't get too used to the Delphi name now though because the company is changing its name to Aptiv.
But the name-change is a small point compared to the other news coming out of the company, which is that it intends to cut the cost of self-driving vehicle technology by more than 90% from where it is now. According to Chief Executive Officer, Kevin Clark, the intention is to reduce the cost to as little as $5,000 per car by the time we get to 2025.
Aptiv, which began trading on the NYSE on Tuesday under the symbol APTV, is also looking to encourage and help manufacturers to rethink their engineering and production techniques, and to make money out of the data generated and collected by autonomous EVs. The Delphi name will live on however, and continue to trade as Delphi Technology, with a focus on more traditional engine components and technology than the electric models of Aptiv.
At the moment, it's currently estimated that a self-driving package of hardware and software would cost somewhere between $75,000 and $150,000, which is obviously hugely prohibitive to the wide adoption of the technology by consumers. In an interview, Clark stated, "the cost of that autonomous driving stack by 2025 will come down to about $5,000 because of technology developments and (higher) volume."
By working with companies such as Delphi/Aptiv, Clark believes it presents the biggest opportunities for automakers to cut costs by re-engineering the basic platforms vehicles are built upon specifically to accommodate electric motors, batteries and the sensors needed for self-driving technology to work.
Clark believes the current high cost of self-driving technology means it's unlikely to be in the hands of retail buyers much before 2025. However, companies such as Nissan in particular, do appear to have plans in place where they expect it to come to fruition somewhat sooner than that. Of course, only time will tell.
Also Watch: Dubai Airshow 2017 and Travelogue | Feature | Cars18
Also Watch
Read full article