Detroit auto show to dazzle with 40 new models
The Detroit Auto Show opens to the public on January 16 and 800,000 people are expected to attend by the time it closes on January 24.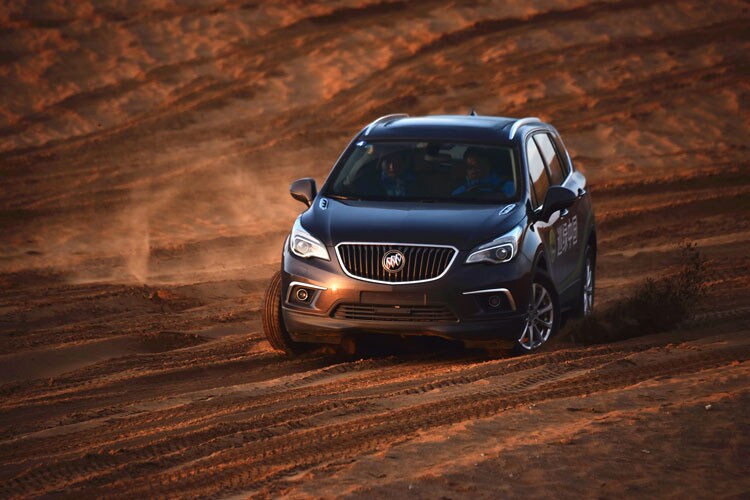 The Detroit Auto Show opens to the public on January 16 and 800,000 people are expected to attend by the time it closes on January 24.
Chicago: Forget the winter chill: the mood at the Detroit auto show is expected to be nothing short of exuberant when carmakers riding high on record US sales reveal their latest wares Monday.
"The industry is truly firing on all cylinders, and that will be reflected at this year's show," said Paul Sabatini, chairman of the North American International Auto Show.
Nearly every major automaker is racking in huge profits after US auto sales hit a new record high of 17.5 million vehicles in 2015.
The boom times are especially sweet given they come just six years after General Motors and Chrysler clawed their way out of bankruptcy after the financial crisis knocked US auto sales to 10.4 million in 2009, the lowest level in nearly three decades.
That downturn accelerated much-needed restructuring at the Detroit Three carmakers, which are now producing far more attractive vehicles with significantly lower operating costs.
"There's been a lot of learning and we do have profitable growth now," Stephanie Brinley, an analyst with IHS Automotive, told AFP.
"We had a period where we drove sales using the wrong levers and I don't think that's going to happen in the near term."
With sales expected to continue to accelerate in 2016, there's plenty of room for others to profit as well.
Though the competition will, as always, be fierce.
40 new models
More than 40 new vehicles will vie for the attention of over 5,000 journalists from dozens of countries during two days of official press previews.
"There are certainly important vehicles there," Jack Nerad, an analyst with Kelly Blue Book, said in a telephone interview.
Chrysler will be unveiling the next generation of its Town and Country minivan.
"That was their bread and butter for several decade and they need to win that back. I imagine they're pulling out all the stops," Nerad said.
General Motors will reveal its Buick Envision sport utility vehicle at a party on Sunday night.
With annual sales expected to come in around 40,000 vehicles, the Envision is not going to be a huge part of GM's portfolio. But it's a landmark because the Envision is the first vehicle that a major automaker is importing to the United States from China.
"If the quality is good, I don't know if people are necessarily going to care," said Jessica Caldwell, an analyst with automotive site Edmunds.com.
"There may be some balking at first if people want to make an issue of it but I imagine in the long run it won't be a deal breaker for a lot of people."
Mercedes will also try to steal the spotlight by revealing its new E class luxury sedan at a party Sunday night.
The luxury market will be crowded, with an all-new Porsche 911 Turbo set to debut alongside Volvo's new S90 premium sedan, Ford's much-anticipated updated Lincoln Continental and fresh models from BMW and Infiniti.
Korea's Hyundai is hoping to replicate the success of Japanese rivals Toyota, Honda and Nissan by introducing a separate luxury brand, Genesis.
Technology will take center stage, said Joe Wiesenfelder, executive editor of Cars.com.
"Manufactures will be talking up semi-autonomous features and maybe even the possibility of full autonomy in the future," he said in a telephone interview.
"Forward collision warning with autonomous breaking is going to be big a growth area."
The one dark spot at the show could be Volkswagen, which is reeling from revelations that it had installed software in 11 million diesel vehicles worldwide to fool tough pollution tests.
The scandal first came to light in the United States, where the government on Monday sued the German auto giant for more than $20 billion over the scam.
"Maybe in Detroit they'll have some news for us that won't end in an apology," Caldwell said in a telephone interview.
Press previews will be held on Monday and Tuesday at Detroit's convention center. The show opens to the public on January 16 and 800,000 people are expected to attend by the time it closes on January 24.
Get the best of News18 delivered to your inbox - subscribe to News18 Daybreak. Follow News18.com on Twitter, Instagram, Facebook, Telegram, TikTok and on YouTube, and stay in the know with what's happening in the world around you – in real time.
Read full article