Diwali Gifts: Top Cars in India That Are Ideal for It, Cause Boot Space Is Everything!
Planning to celebrate Diwali in a 'big' way? Here are some cars that will help you do that.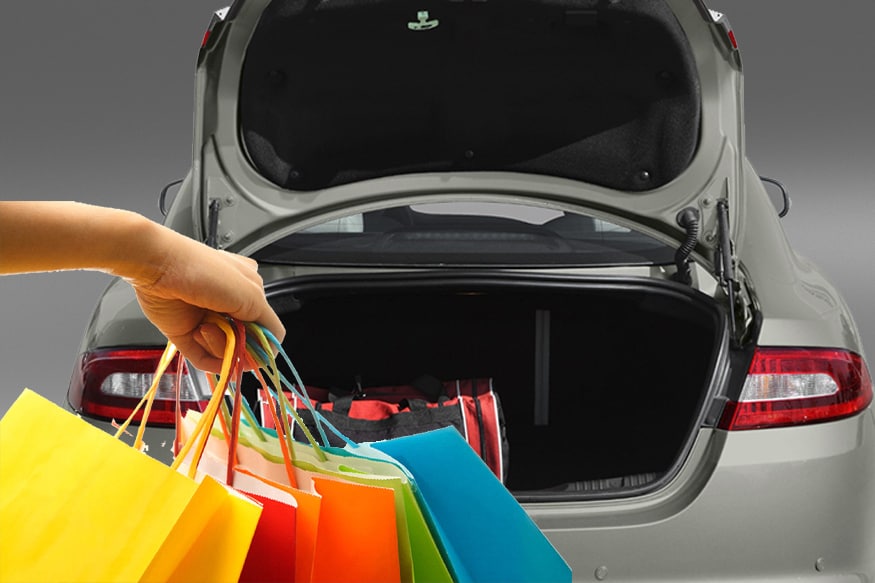 For representation purpose. (Image altered by News18.com)
Diwali is almost here and one of the rituals that are followed by many around this time is to deliver gifts to their friends and relatives. One of the ways that this is done, is by throwing everything into the boot of your car and then driving to the drop locations to deliver those gifts. But have you ever thought, which is the best car to do that?
We did, and we realised that you need a car that's good on efficiency and packs in a lot of boot space in order to reduce the number of trips you'll have to make to deliver everything in a cost-efficient way, even though cost-efficiency goes out of the window when you are buying gifts for everyone you know. Even a little bit of savings are still savings at the end of the day.
Sure, you can rent yourself a limousine and pack gifts inside it like a boss, but then you'll have to cut down the budget in buying gifts and that won't make the gift receivers happy, especially because you delivered a cheap gift in a limousine. And if money isn't a problem, then you can still go ahead and read this article and perhaps send us some gifts too.
Without further ado, here's list of cars with enough boot space for you.
1. Renault Kwid
The Renault Kwid is one of the most affordable and value for money cars in India (it has a touchscreen infotainment system, touch screen!) and packs in class-leading boot space, 300 litres to be precise. It starts at Rs 2.64 lakhs (ex-showroom, Delhi) and is good on fuel efficiency too. Did someone scream "savings"?
2. Honda jazz
Honda Jazz might not be the best-seller in the segment but it is the right car for you, especially if the Renault Kwid's boot space seemed too small to you. It has a boot capacity of 354 litres with all seats up, but we know that gifts are more important than passengers at this point in time. So get that baggage out (get it?) and fold up the seats for over 800 litres of cargo space. Now it's just you and the river of gifts behind you, the lonesome hero carrying happiness in glittery gift wraps.
3. Maruti Ciaz
Oh, you want a sedan because passengers are equally important? No problem, the Maruti Suzuki Ciaz is the one for you then. It's actually a pretty good car and it comes with a very smart hybrid 'SHVS' technology for mileage that would make Saudi Arabia worry. Okay, not that much, but you get the point. It has 510 litres of boot space, which is identical to another car in this segment, which has an identical rear end too. The similarities are filling us up with a 'brotherhood love' so let's move on before we get teary-eyed.
4. Nissan Terrano
The only segment that's left now is SUVs except if you want to count MUVs, but they are too busy looking like SUVs anyways so let's just stick to this. Our recommendation in this segment has to be the Nissan Terrano which comes with 475 litres of boot space capacity, which might be less than the sedan(s) above, but it is an SUV and it's always cooler to turn up in an SUV, isn't it? Interestingly, it is exactly the same as another offering in this segment which looks remarkably same to the Terrano.
At this point, the similarities and the 'brotherhood love' for "sharing" designs and platforms are overflowing and we cannot contain ourselves. So, we are off to buying some gifts.
Do you know what similarities are we talking about and which cars are we referring to? Let us know in the comment section below.
Also Watch

News18 Reel Movie Awards: Ratna Pathak Shah Bags Best Actor (Female) Award
| Edited by: Manav Sinha
Read full article