EICMA 2018 - Harley-Davidson LiveWire All-Electric Motorcycle Makes European Debut
The LiveWire all-electric motorcycle draws on Harley-Davidson's Project LiveWire, a prototype unveiled in 2014.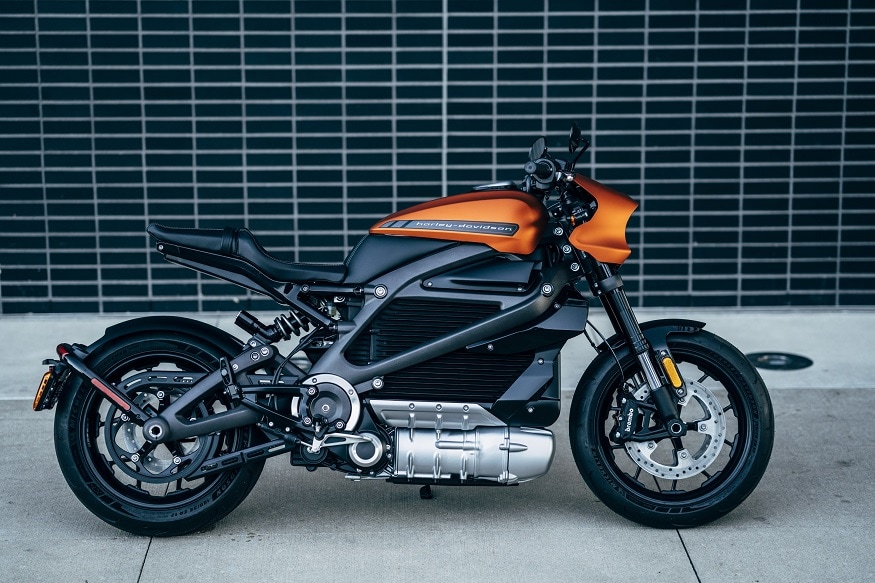 Harley-Davidson LiveWire. (Image: AFP Relaxnews)
Harley-Davidson has previewed a "production-ready" LiveWire bike at the EICMA motorcycle show in Milan -- open to the public November 8-11 -- releasing more information on the firm's first fully electric motorcycle, due on sale in 2019.
The LiveWire all-electric motorcycle draws on Harley-Davidson's Project LiveWire, a prototype unveiled in 2014. The aim is to offer fans of the brand a new motorcycling experience including the immediate torque of an all-electric motor for spectacular acceleration with no need for clutching or gear shifting. With its low center of gravity, aluminum frame, high-performance Showa adjustable suspension and Brembo monoblock front brake calipers, the bike promises exceptional road holding.
The LiveWire will offer seven riding modes, three of which can be user-defined. Harley-Davidson explains that the bike's performances and range are optimized for urban usage, without further elaboration. In its concept version, the LiveWire has a 55kW motor, equivalent to nearly 75 horsepower. Range comes in at little more than 80km, a figure that has likely been seriously boosted in the production model in order to win over prospective buyers.
The bike features a main lithium-ion battery as well as a smaller 12V battery to power the lights, controls, horn and instrument display. It can be charged via a domestic power socket or a fast-charge solution. Harley-Davidson states that all of its dealerships selling the LiveWire motorcycle will offer a public charging station. Finally, rider information is displayed on a tilt-adjustable color TFT touch screen located above the handlebar.
Preorders for the Harley-Davidson LiveWire are scheduled to open in January 2019, when pricing will be revealed. It is at this point that the brand will release the bike's full set of technical specifications and performance-related information. Harley-Davidson plans to develop other electric models, promising lighter and more agile builds, with a full portfolio in store by 2022. Indeed, the manufacturer hopes to become the world leader in the electrification of motorcycles.
| Edited by: Ayushmann Chawla
Read full article