EICMA 2018: Top Electric Bikes Unveiled At The Event
Here is a list of notable electric-powered bike unveiled at EICMA 2018.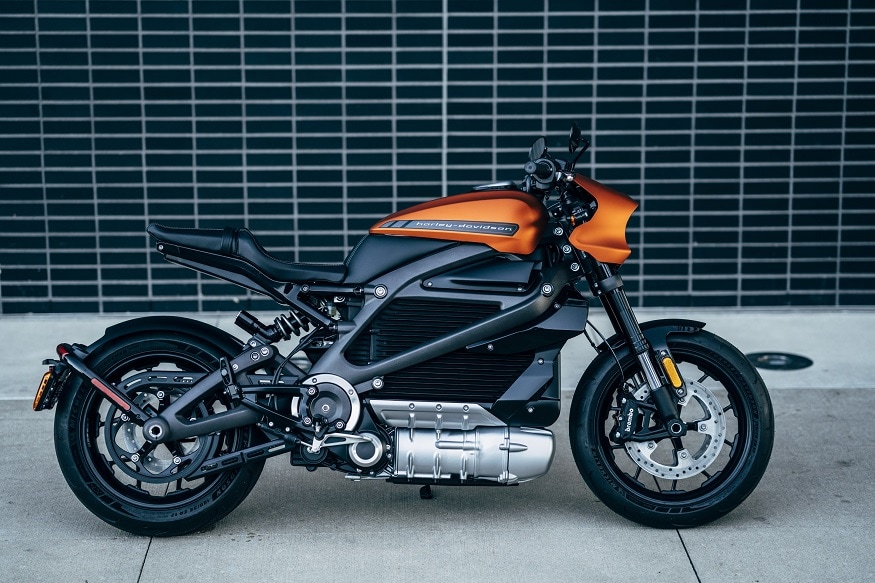 Harley-Davidson LiveWire. (Image: AFP Relaxnews)
EVs were in the spotlight at Milan's 2018 International Motorcycle Show. New electric bicycles, mopeds, scooters, and even tiny electric cars were all on display at EICMA this year, which wrapped up Sunday; most notable, however, were the stylish debuts of new-generation electric motorcycles.
As the automobile industry shifts towards electric power, we can see the motorcycle industry trailing close behind as seen at events like EICMA 2018 in Milan. Not only did this International Motorcycle feature the latest and greatest motorcycles and motorcycle concept vehicles of this year, but also a variety of transportation forms such as scooters, bicycles, and mopeds.
Within each of these categories, an electric version made an appearance further supporting the worldwide shift towards alternative fuel. Though motorcycles have been later to the electric game than vehicles like cars or scooters, a generous selection of battery-powered bikes was unveiled last week.
Arc Vector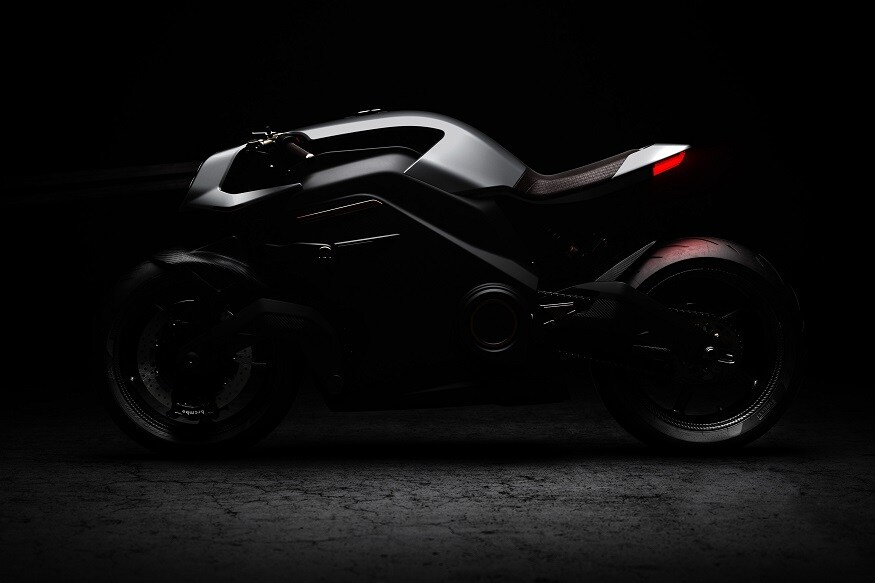 Arc Vector. (Image: AFP Relaxnews)
On the opening day of EICMA, Arc revealed what the company describes as "the most premium and individual of EVs" at £90,000 (about $115,000). This luxury ride reaches 60mph in just over three seconds and continues on to the superbike speed of 120mph. Though Arc is new to the electric bike scene, it's developed one of the most innovative and advanced models on the market. To own one, contact the company directly.
CSC City Slicker
2019 CSC Motorcycles City Slicker. (Image: AFP Relaxnews)
Advertised as a pleasant and safe fully-electric motorcycle that's "perfect for commuting, errands, and fun rides around town," this bike has a top speed of 46 mph, a 62-mile range with conservative driving, and can be recharged in six to eight hours all for $2,495. The model is already available online.
Energica Bolid-E Concept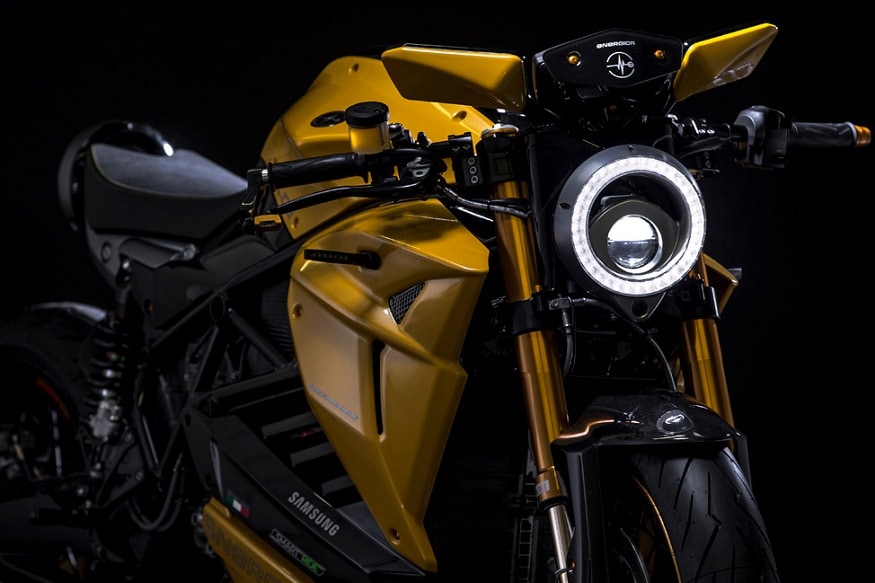 Bolid-e Prototype from Energica and Samsung. (Image: AFP Relaxnews)
This concept electric motorcycle was engineered by Energica with Samsung for a project known as Smart Ride. Mirrors were replaced by cameras, an Energica app tracks vehicle health, and an NFC connection between a Galaxy Watch and the bike will start the motorcycle when automatically within proximity of one another. The companies hope that this smart vehicle demonstrates the future of electric motor transportation.
Harley-Davidson LiveWire
Harley-Davidson LiveWire All-Electric Motorcycle (Image: News18.com)
Harley-Davidson officially joined the electric vehicle movement with the debut of the final production prototype of the LiveWire -- the company's very first all-electric bike -- which was first revealed without many specs back in July. This model is expected to be released next year, just the first of the full portfolio of electric motorcycles the company hopes to release by 2022.
KYMCO SuperNEX
KYMCO SuperNEX Electric Motorcycle. (Image: AFP Relaxnews)
KYMCO's SuperNEX "supersport" electric motorcycle can reach 250km/hr (155 mph) in just 10.9 seconds -- that's impressive performance for a company previously known for its scooters. This model is just the first prototype, however, so we don't know the price, release date, or even if the company will bring it into production.
Otto Bike MCR II
Mcr II by Otto Bike. (Image: AFP Relaxnews)
Following in its high-performing predecessor's footsteps, the MCR2 electric motorcycle by Otto Bike represents an enhancement on the original design with a "simpler appearance, better ergonomics, and more powerful performance." With a higher top speed and range, fans are eagerly awaiting the price and release date.
Super SOCO TC MAX
SUPER SOCO TC MAX by Over Watt. (Image: AFP Relaxnews)
Super SOCO upgraded its electric motorcycle lineup with the TC MAX, a bike capable of over double the speed of existing models. Though it's more adept to highway riding than the other models, it's better suited for urban commuters. The model was designed to be quiet, and its removable battery makes charging easy. Production and delivery begins early next year in Europe where the bike will start at €4,499 ($5,070).
| Edited by: Ayushmann Chawla
Read full article