Electric Cars Struggling to Find Public Trust, Alarming Level of Misconceptions - Survey
A massive 42 percent of respondents weren't even sure if an all-electric car could be put through a car wash.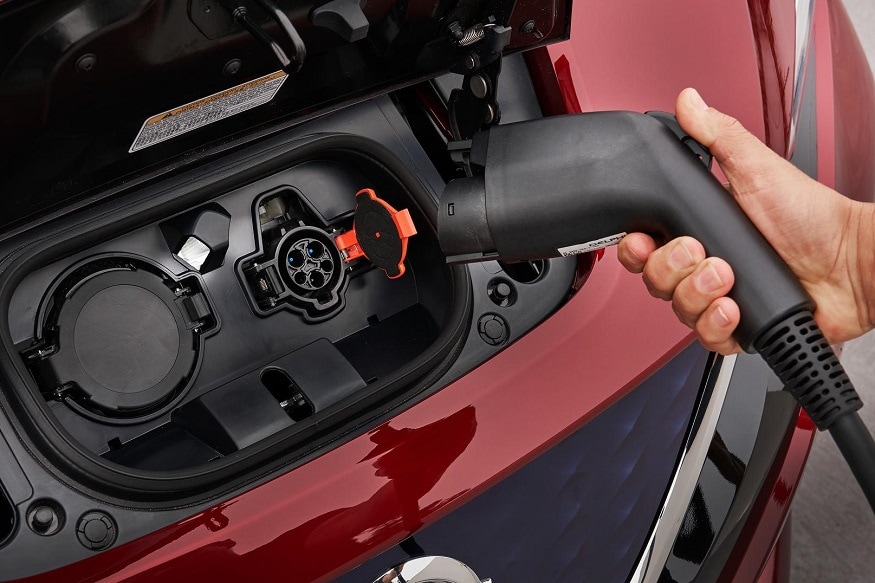 New 2018 Nissan Leaf EV Charging Port. (Image: Nissan)
After two annual surveys in the United States both showed a high level of public mistrust of driverless vehicle technology, a new survey has just been published that shows an alarming level of public misconception when it comes to pure electric cars. To give an idea of how many myths regarding EV technology persist, a massive 42 percent of respondents weren't even sure if an all-electric car could be put through a car wash.
The survey of 2000 people was carried out in the UK by an organization called Go Ultra Low, which is a first-of-its-kind collaborative campaign that's brought together a consortium made up of vehicle manufacturers, government and the Society of Motor Manufacturers and Traders (SMMT). The aim is to increase consideration and take up of electric vehicles by helping motorists understand the benefits, cost savings and capabilities of the increasing number of plug-in and hydrogen-powered vehicles now available.
The ubitricity SimpleSocket can turn a streetlight into an electric car charger. (Photo: AFP Relaxnews)
As well as the car wash issue, the survey also revealed 52 percent of those asked thought they wouldn't be able to describe what a pure electric car is to someone else, while underestimating the performance of alternative fuel cars is also a common problem. Almost half (47%) of those questioned still think a petrol or diesel car accelerates quicker than a pure electric, even though, in the majority of cases, the opposite is true.
It appears most people also have big misconceptions regarding the costs associated with owning and running a pure electric car. Some 25 percent believe maintenance costs for an EV over its lifetime will be more than for a petrol or diesel car, when the truth is it can be as much as 70 percent lower for an EV. And when it comes to recharging an EV, respondents estimated an average cost to fully recharge would be £21.45 (€24.25/$28.21) when at home it would be as little as £3.64 (€4.11/$4.79).
Most people underestimated how many different EVs are currently available to buy. The average estimate was 9, when in fact there are currently 17 on sale in the UK, and 42 percent thought there were fewer than 15,000 EVs on the road at present in the UK when in fact there are almost 40,000.
Speaking about the findings, the head of Go Ultra Low, Poppy Welch says: "The research shows that there is much confusion and misunderstanding with the British public when it comes to pure electric cars."
Over a quarter didn't even realize an electric car could be recharged with a charging point installed at home, so the survey shows there's a long way to go to make EVs mainstream.
Get the best of News18 delivered to your inbox - subscribe to News18 Daybreak. Follow News18.com on Twitter, Instagram, Facebook, Telegram, TikTok and on YouTube, and stay in the know with what's happening in the world around you – in real time.
| Edited by: Arjit Garg
Read full article