Electric Cars to Look Out for In 2018
The traditional big names of the industry will also go big on electric models in 2018.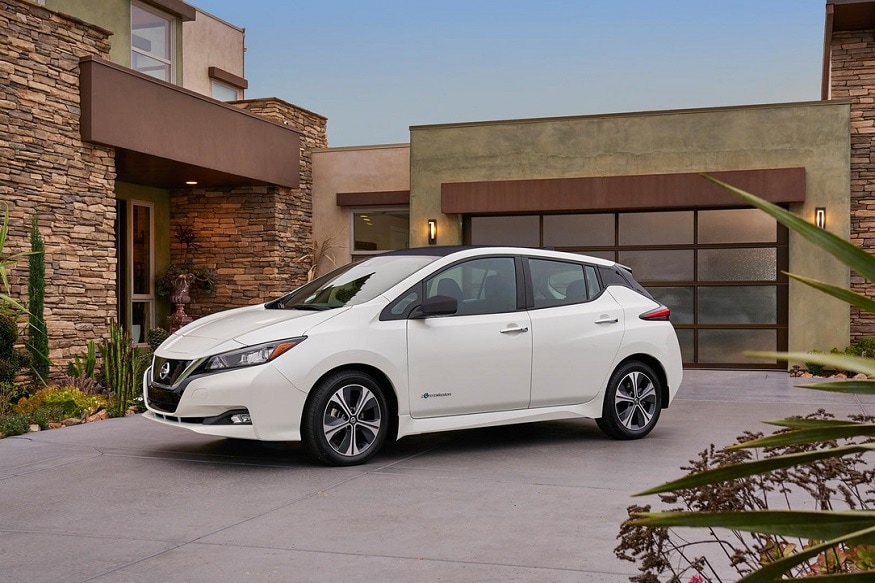 2018 Nissan Leaf EV. (Image: Nissan)
Electric cars were all over the news in 2017, but that's nothing compared to what we're going to see in 2018. Though the majority of electrified cars bought by consumers will inevitably be hybrids and plug-in hybrids for now, the push towards full electrification will gather pace considerably in the coming year. Here are some of the electric vehicles we know are coming in 2018.
Being the first really can be an advantage, and it has been for the Nissan Leaf, far and away the biggest-selling electric car at the moment – though we're still talking very low numbers compared to fossil-fuel powered cars.
The all-new second-generation will be with us shortly, and as well as an all-important increase in battery range, will feature an impressive array of driver-assist technology. It will also have the e-Pedal, almost an entirely new way of driving where brakes are hardly needed at all.
A less familiar name is Faraday, which is looking to put a dent in Tesla's sales with its FF91 model next year. As well as looking seriously futuristic, the Faraday FF91 will deliver equally sci-fi features such as a facial recognition system to open the car without a key. But with a 0 to 60 mph time of 2.39 seconds and 1,050 horsepower, don't expect this one to be an affordable EV for the mass market.
Tesla won't be left behind in 2018 either; the latest version of the reasonably affordable Model 3 will start to find its way into the hands of buyers in the new year. It may offer a good range compared to most rivals, but to get the best out of the Model 3, consumers will need to spend more than the enticing entry-level price of a basic model.
The traditional big names of the industry will also go big on electric models in 2018. The Audi e-tron looks to be especially worth checking out. As well as 496 horsepower and 590 lb.-ft. of torque available, the 310-mile range on a single battery charge is likely to be its key attribute.
Also Watch: Hyundai Weekender (Part 2) | Hyundai Verna Goes to Chandigarh | Road Trip India
Get the best of News18 delivered to your inbox - subscribe to News18 Daybreak. Follow News18.com on Twitter, Instagram, Facebook, Telegram, TikTok and on YouTube, and stay in the know with what's happening in the world around you – in real time.
| Edited by: Ayushmann Chawla
Read full article