Enjoy Christmas And New Year 2017 in This Tesla Model S Limousine
Someone has stretched the 2015 Tesla Model S into a limousine and is now selling it for $65000 on eBay.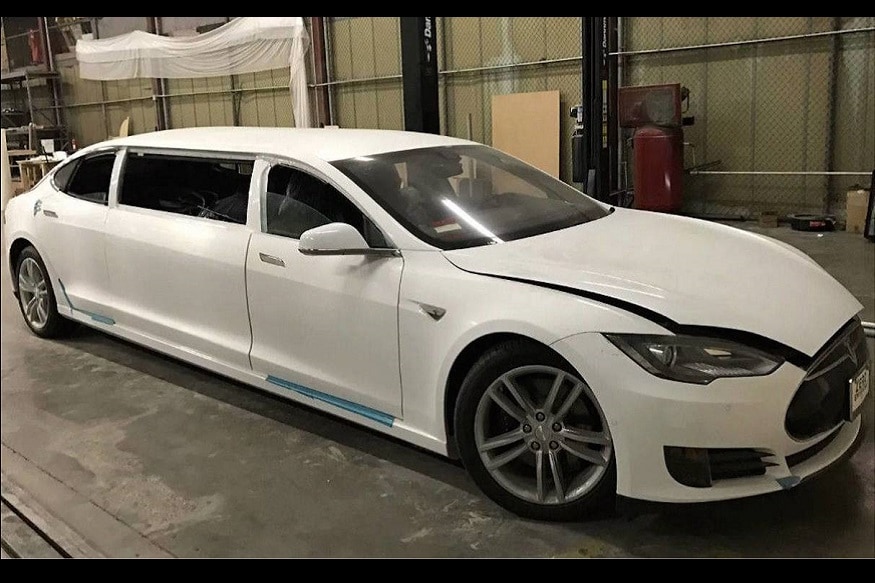 Tesla Model S Limousine. (Image: eBay)
Christmas and New Year are just around the corner and folks are looking to finish the 2017 on a 'High' note. This is perfect time to hire a chauffeur driven stretched limousine and party with your friends inside the big cabin of a limo. But what if that limo is no ordinary car, but a world famous environment friendly vehicle, that will surely turn all the heads on the streets.
Enough of beating around the bush. The car in talks here is a stretched Tesla Model S that has been listed on eBay by the owner of this modified car at a bid price of $65,100. As mentioned, this is not a single point retail price, but a bid price, which means buyers can place a higher bid to ensure that this Tesla is reserved for them. However, the bid is only open three days.
Tesla Model S Limousine. (Image: eBay)
As for the limo itself, the modification is done on a 2015 Tesla Model S and as per the owner, the limousine is 'lightly used'. It's the "world's first Tesla Model S 85 limo," according to the seller, and has been driven for only 250 kilometers, making it virtually brand new.
The limo retains 85-kilowatt hour battery pack from the base version, which has a 380 horsepower (208 kilowatts) output with a 253 mile (407 kilometers) of range from the factory. However, the range is from the standard Model S which weights a hefty 4,597 pounds (2,085 kilograms). The stretching up activity must have added weight that will affect range and performance.
Also, a standard Model S retails for an approximate $88,000 price tag, which makes this limo a sweet deal. The seller says that the car is 90 percent finished, looks to be in good condition overall. The seller doesn't have any images of the interior, unfortunately.
Also Watch:
Get the best of News18 delivered to your inbox - subscribe to News18 Daybreak. Follow News18.com on Twitter, Instagram, Facebook, Telegram, TikTok and on YouTube, and stay in the know with what's happening in the world around you – in real time.
| Edited by: Arjit Garg
Read full article