Exclusive - Electric Maruti Suzuki Wagon R Spotted Testing Ahead of Launch Next Year
The electric Maruti Suzuki Wagon R was seen on test in New Delhi.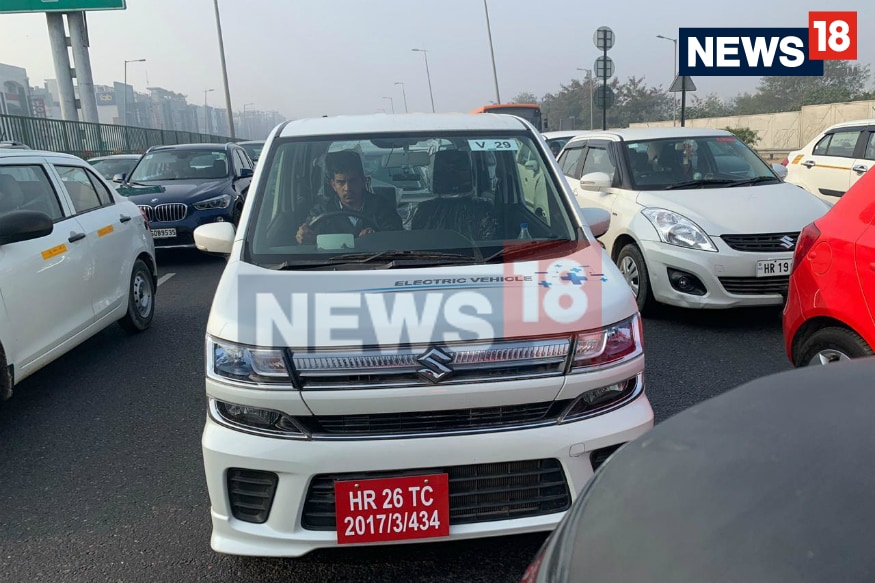 Electric Maruti Suzuki Wagon R seen on test. (Image: Abhinav Jakhar/News18.com)
Maruti Suzuki is set to launch the all-new Wagon R in India on January 23, 2019. In lieu of this development, a lot of spy shots and images which have emerged online, showcasing the look of the much talked about tall-boy hatchback. Primarily, the new Wagon R will rival the likes of the Hyundai Santro and the Tata Tiago, both popular in their segments. However, Maruti Suzuki had also announced that it will be testing the electric version of the Maruti Suzuki Wagon R in India. Maruti said that testing of these vehicles will also help the company gather critical inputs based on customer perspectives and will help to create a reliable and suitable electric vehicle to delight Indian customers. These proto-type electric vehicles have been developed on the existing Wagon R model currently sold in Japan. Also, the electric Wagon R is being manufactured at Maruti Suzuki Gurugram Plant in India, exclusively for fleet testing.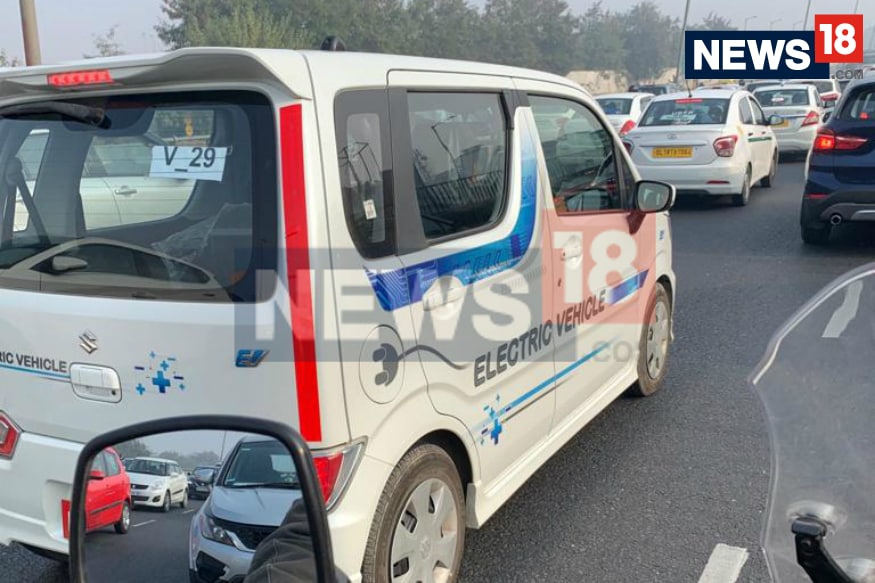 Electric Maruti Suzuki Wagon R seen on test. (Image: Abhinav Jakhar/News18.com)
The images show distinctions like the 'EV' badge at the back as well as subtle differences like a top-mounted windshield viper for the rear. At the front, there's another 'Electric Vehicle' badge and the interesting, dual-style headlamps. Overall, the car's design is a lot boxier and also smaller than the current-generation Wagon R. Furthermore, it is known that the electric Wagon R will be using Lithium-ion battery pack, for which the battery technology has been developed in collaboration with Toyota and Toshiba. However, according to spy images of the petrol-powered Wagon R launching soon and electric Wagon R, it is easy to deduce the fact that both cars are quite different from each other when it comes to the exterior.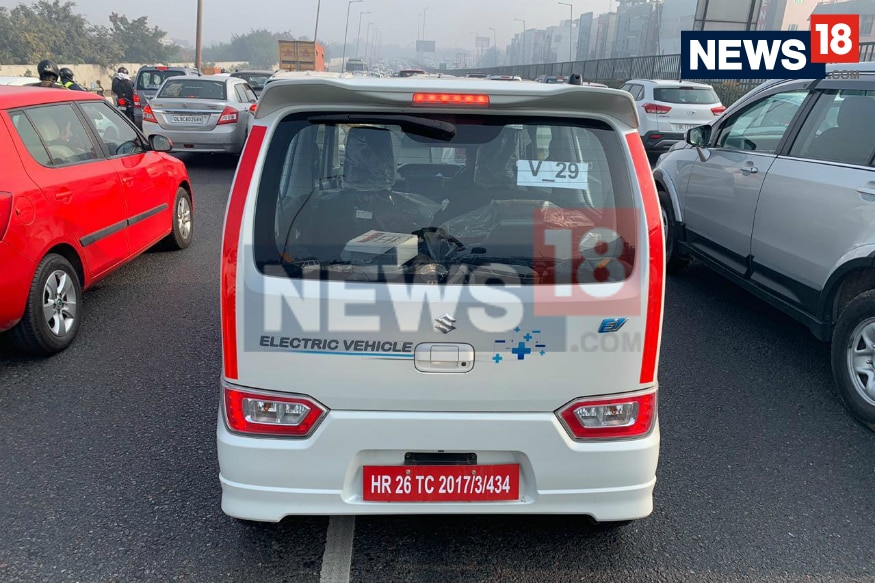 Electric Maruti Suzuki Wagon R seen on test. (Image: Abhinav Jakhar/News18.com)
Maruti Suzuki India also announced that it will launch two new models next fiscal, a top company official said. The auto major, which has introduced two models in the current fiscal so far, the Ertiga and Ciaz, is also in the process of upgrading its current portfolio to have safety features like airbags, seat belt reminder and reverse parking sensors by June to comply with new safety norms.
Get the best of News18 delivered to your inbox - subscribe to News18 Daybreak. Follow News18.com on Twitter, Instagram, Facebook, Telegram, TikTok and on YouTube, and stay in the know with what's happening in the world around you – in real time.
| Edited by: Abhinav Jakhar
Read full article