Fiat Chrysler Pledges To Halve Debts as Recovery Builds
Analysts had been projecting a fall to 4 billion at the end of 2017.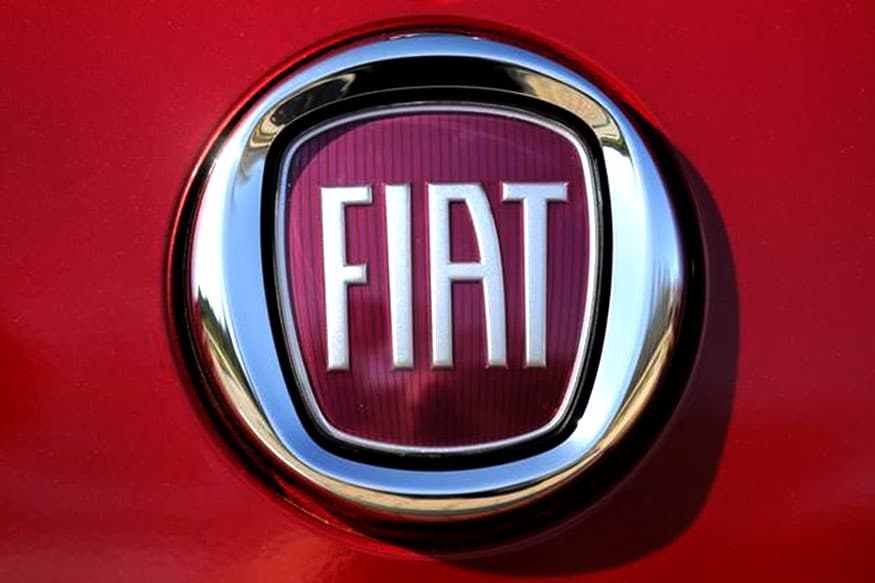 Fiat Logo, used for representational purpose. (Photo: Reuters)
Fiat Chrysler Automobiles (FCA) pledged to nearly halve net debt this year, much more than expected as rising sales and profits put it on course to deliver much of an ambitious turnaround plan by the end of 2018.

Eliminating debt has been a major part of that plan, and the world's No.7 carmaker said progress was speeding up as shifting investments towards high-margin SUVs and pickup trucks in its key U.S. market started to pay off.

Strengthening its finances has also become more important since U.S. regulators accused FCA this month of hiding excess diesel emissions, which could lead to hefty fines.

Chief Executive Sergio Marchionne told analysts that talks with the U.S. authorities were ongoing and he hoped the matter may be settled by a simple vehicle fix. FCA has not made any provisions for any potential fines at this stage.

The Italian-American group, which is also striving to build Jeep into a global brand, said net debt would fall to below 2.5 billion euros ($2.7 billion) this year, helped by a projected rise in adjusted operating profit of at least 15 percent.

Net debt fell to 4.6 billion euros at the end of 2016, beating analysts' average forecast of 4.9 billion. Analysts had been projecting a fall to 4 billion at the end of 2017.

"FCA's guidance would suggest that the company is set to continue to grow earnings and beat expectations as well as benefit from deleveraging," said Evercore ISI analyst George Galliers, who has a "buy" rating on the stock. "The same cannot be said for the majority of other OEMs (car manufacturers)."

Marchionne has made delivering on FCA's turnaround plan his key ambition before stepping down in 2019.

"We are now 60 percent done with the 2014-2018 plan," he said on a conference call, seeking to silence doubters who ridiculed the forecasts back in 2014.

"Those 2018 numbers don't look as undoable as they looked then and that's a big sign of comfort in the management team."

FCA's Milan-listed shares jumped nearly 5 percent to their highest since March 2015. They later pared most of the gains to close up 1.2 percent as the overall market weakened, but still outperforming European peers.

FCA reported a 1 percent rise in quarterly adjusted operating earnings and sales, roughly in line with forecasts.

The company has been improving earnings throughout 2016, helped by strong performance in North America, improvement in Europe and much better performance at luxury brand Maserati, which launched the long-expected Levante model, its first SUV.

North America accounted for 85 percent of profits last year and the group raised profit margins in the region to 7.4 percent from 6.4 percent as it seeks to close the gap on larger U.S. rivals General Motors (GM) and Ford.

In a bid to capture a bigger share of the lucrative SUV and pickup truck market in the United States, FCA is investing $3.5 billion to upgrade several U.S. plants and create jobs.

While decisions for the U.S. investments were made before Donald Trump took office, they have been welcomed by the new U.S. president who has been pressuring carmakers to build more vehicles at home, while also promising tax cuts.

Marchionne said he appreciated the new president's policy direction. He added FCA may consider boosting U.S. production of pickup trucks in a "significant way", starting with a heavy duty truck in 2019-20, if there were the right conditions in terms of taxes and incentives to do so.

FCA last year lifted the 2018 financial targets, but doubts remain about its exposure to a peaking U.S. market, weakening pricing there, recall costs and potential fines over emissions.

Marchionne said delivering on the plan remained his team's priority and dismissed talk about potential consolidation after his bid to combine with GM was rejected.

Asked about his recent comment that Trump may welcome an FCA-GM tie-up, Marchionne said he hadn't spoken about that option with the president, but assumed it would fit with his "America first" policy, given it would create the largest car company in the world on American soil.

He stressed, however, the option was not on the cards now.
Read full article
Countdown To
Elections Results
To Assembly Elections 2018 Results