Ford Mustang GT Review: A True Bred Grand Tourer For Rs 65 Lakh
In 1964, a Muscular Legend was born in U.S.A, it was unique, sexy and tantalised the very spirit of automotive enthusiast around the world. It wanted its owner to have an Adventure of his lifetime and make him narcissistic in the processes. In India, many Aspired to get their hands on one. And, after 50 years, this God of automotive history is here.
It grabs attention and demands respect. India's never had a true bred grand tourer and the Ford Mustang GT is here to make you drool and ride into the sunset.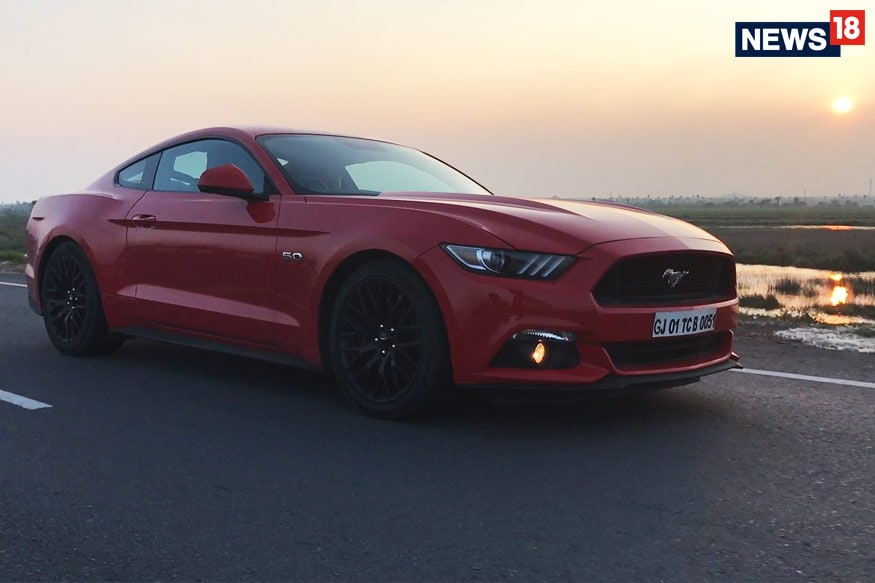 And it's not all only for show, as underneath that gorgeous body lies a 5 litre naturally aspirated V8 engine, that produces 401 PS of power and 515 nm of torque.
The interiors are designed with inspiration from a classic airplane's cockpit. The driver's seat is low and sporty and the cabin is plush and makes you feel secured. It's high on technology too with its Sync 2 Connectivity System to get all your gadgets connected to it.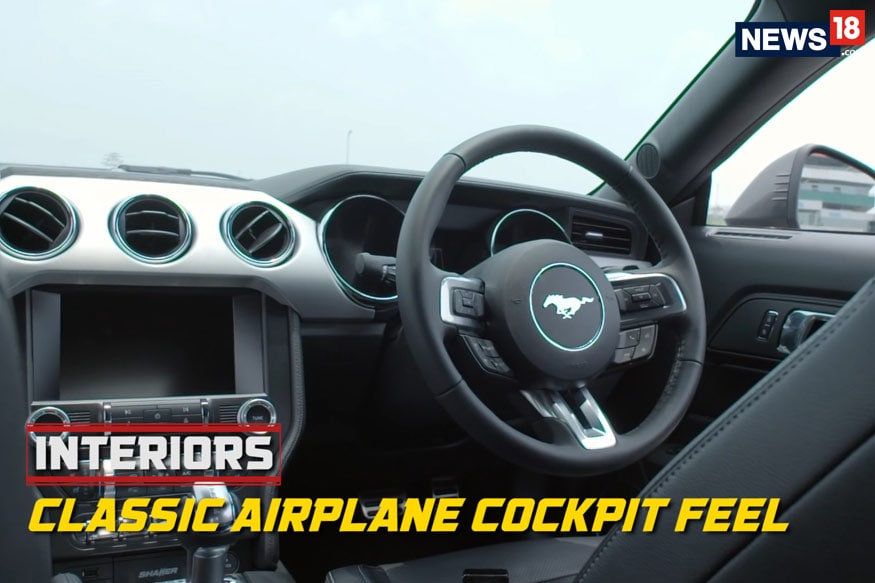 The Mustang GT Fastback also comes with Electronic Line-Lock mechanism. It keeps the front brakes locked while you
accelerate to warm the rear tires for enhanced grip.
But if you plan to buy it just for that, our advice to you is, don't abuse it.
The machine concentrates on performance, and for you to focus on it too - there's the LCD productivity screen. It has four drive options - normal, wet, sport and track.
Also Read:
Decoding The 2016 Ford Mustang GT: Why It's Different for India
In the west this pony car is known as a grand tourer, but is it able to do that in India? The answer to that
question is yes.
The first test for any car in India is how it tackles bad roads. Ford's got that sorted as it comes with a 137 mm of ground clearance. That's more than what you'll get with a sports car like the Audi TT.
It delivers the thrill of using a manual transmission, along with the ease of an automatic through six-speed paddle shifters. Safety is covered too by ABS, EBD and Electronic Stability Control. The new Mustang GT can also do corners now, thanks to a new independent rear suspension.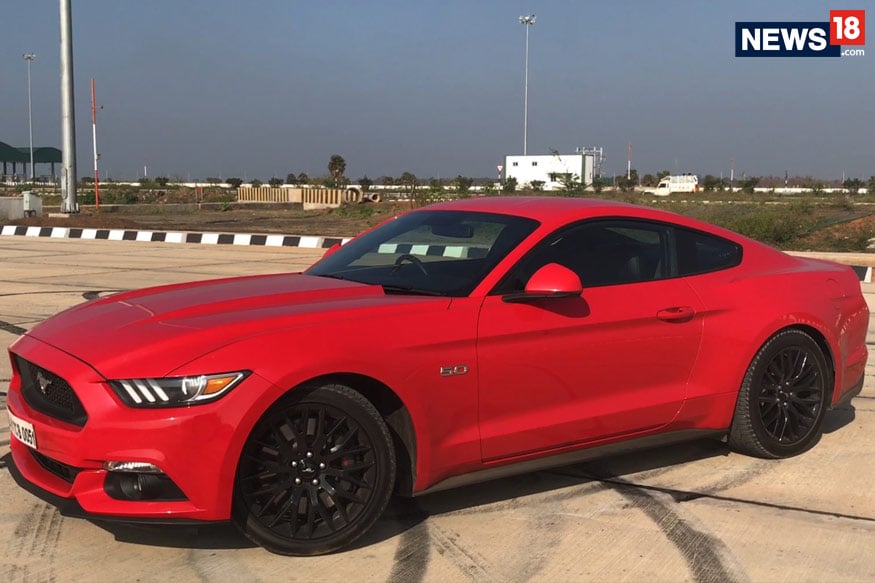 So, It's all sorted when it comes to the mustang in India, but it falls short on one aspect. That beast of an engine is hungry. If you plan for weekend tour more than 300 kms, make sure you have all the petrol pumps mapped out before you start the trip.
Also Read:
2016 Ford Mustang GT First Drive Review: A Muscle Car With Loads of Grip
But, forget all of that technical know-how, owning cars like this is all about making your bedroom wallpaper a reality. And it can turn out to be an expensive hobby.
After driving the Ford Mustang GT for more than 1000 Kms on the Indian roads, we can say just one thing with confidence. If you have Rs 65 lakh for a car, then this is the one to buy.