Ford Sees Lower 2017 Profits, Takes Hit From Pensions, Mexico
Ford's revenue fell 4 percent to $38.7 billion in the quarter. The company said its pretax profit for 2016 was $10.4 billion, second to a record $10.8 billion reached in 2015.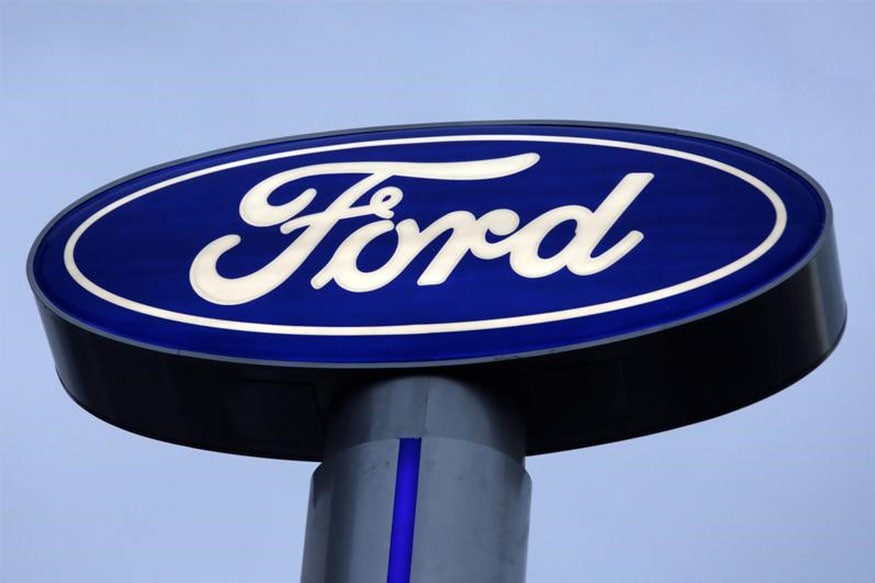 Ford Logo. (Photo: Reuters)
Ford Motor Co reported a fourth-quarter loss, citing an accounting change to pensions and costs for abandoning a factory in Mexico, which President Donald Trump had attacked the road the White House.
Ford also reaffirmed its forecast that 2017 profits would be lower, which contrasted with more upbeat forecasts from Detroit rivals General Motors Co and the U.S. operations of Fiat Chrysler Automobiles NV.
Ford's fourth-quarter results took a $200-million hit from costs related to cancelling a $1.6-billion small car plant in Mexico that had become a target for Trump during his campaign last year.
Ford said overall it will save $500 million by consolidating small car production planned for the new assembly factory at an existing plant in Mexico.
The company said the decision was driven by slack demand and weak pricing for small cars, but Ford executives said they were encouraged by Trump's promises of corporate tax cuts and regulatory relief.
Since last fall, Ford has cautioned that its 2017 profit will be pressured by investments in electrified vehicles, autonomous vehicles and big data systems that would power ride-hailing and other services. This year will be the most expensive year in developing those emerging areas, Shanks said in an interview with Reuters.
"We see this as being a one-year phenomenon in terms of the impact because of the timing of the investment, the degree of the investments that we're making in the new part of our business," he said.
Shanks said Ford will not turn a profit on these businesses in aggregate until next decade, but they ultimately could yield profit margins higher than 20 percent.
Ford's results and its downbeat outlook point to other challenges for the Dearborn, Michigan automaker beyond plant investments.
Ford's North American auto operations, which account for about 90 percent of pre-tax profit, had adjusted profit margins for the quarter of 8.5 percent, up from 8.2 percent a year earlier.
GM, however, reported 11.2 percent adjusted profit margin in North America in the third quarter and has said it will easily eclipse it's more than 10-percent margin target for the region for 2016. GM reports earnings on Feb. 7.
Ford's 2016 North American pretax profit margin was 9.7 percent, from 10.2 percent in 2015. Ford CFO Shanks said the North American margin would have been 10.3 percent last year if not for a $570 million recall expense.
In Europe, Ford reported a record pretax profit of $1.2 billion for the year, while GM is in the red in Europe.
For the fourth quarter, Ford reported a loss of $783 million, or 20 cents a share, for the fourth quarter of 2016 because of a $3 billion non-cash accounting remeasurement announced last week, which is related to low-interest rates.
Ford's revenue fell 4 percent to $38.7 billion in the quarter. The company said its pretax profit for 2016 was $10.4 billion, second to a record $10.8 billion reached in 2015.
After taxes, the pension remeasurement took a $2 billion bite out of Ford's net income. Excluding one-time items, Ford's profit was 30 cents a share, matching the estimates of analysts polled by Thomson Reuters I/B/E/S.
| Edited by: Manav Sinha
Read full article
Countdown To
Elections Results
To Assembly Elections 2018 Results