German Authorities tell Audi to Recall 127,000 Diesels
The A4, A5, A6, A7, A8, Q5, SQ5 and Q7 are the models affected.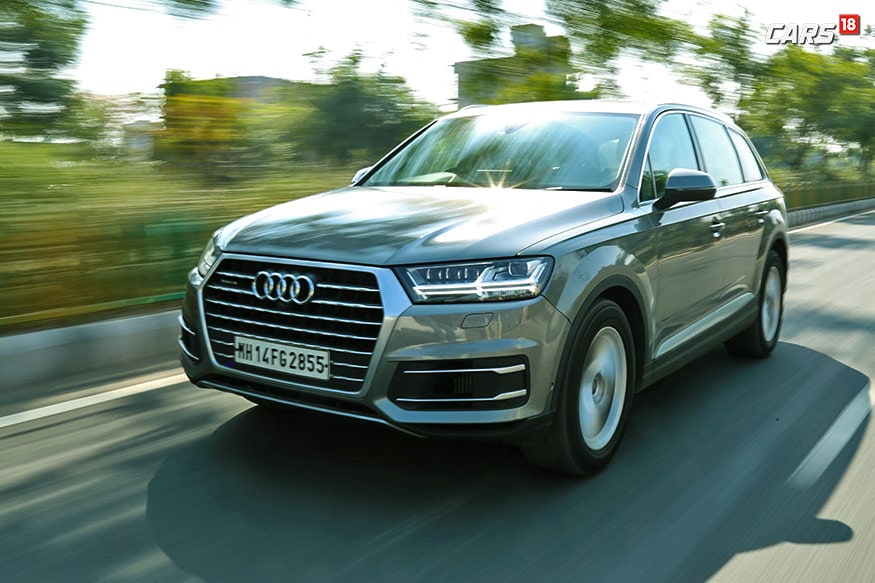 The 2017 Audi Q7. (Photo: Siddharth Safaya/News18.com)
A spokeswoman for Germany's transport ministry says Volkswagen's Audi brand is being told to recall 127,000 cars diesel cars that reduce emissions controls when not being tested. Ministry spokeswoman Svenja Friedrich said that the motor transport agency had examined Audi diesel engines designed to meet the latest Euro 6 emissions standard and found that under real driving conditions there was "no reduction" of harmful nitrogen oxides.
She said 77,600 of the cars were registered in Germany and that the affected models were: the A4, A5, A6, A7, A8, Q5, SQ5 and Q7. Audi must first agree on a fix with the agency and then notify owners of the repair action. Audi said the cars were already part of a voluntary upgrade action affecting some 850,000 vehicles to improve emissions performance.
Also Watch: 2018 Maruti Suzuki Swift Review (First Drive) | Cars18
Get the best of News18 delivered to your inbox - subscribe to News18 Daybreak. Follow News18.com on Twitter, Instagram, Facebook, Telegram, TikTok and on YouTube, and stay in the know with what's happening in the world around you – in real time.
Read full article