GM India President on Exit: 'It's Been a Tough But Necessary Decision'
GM have announced that they will be stopping the sale of their cars in India by the end of 2017.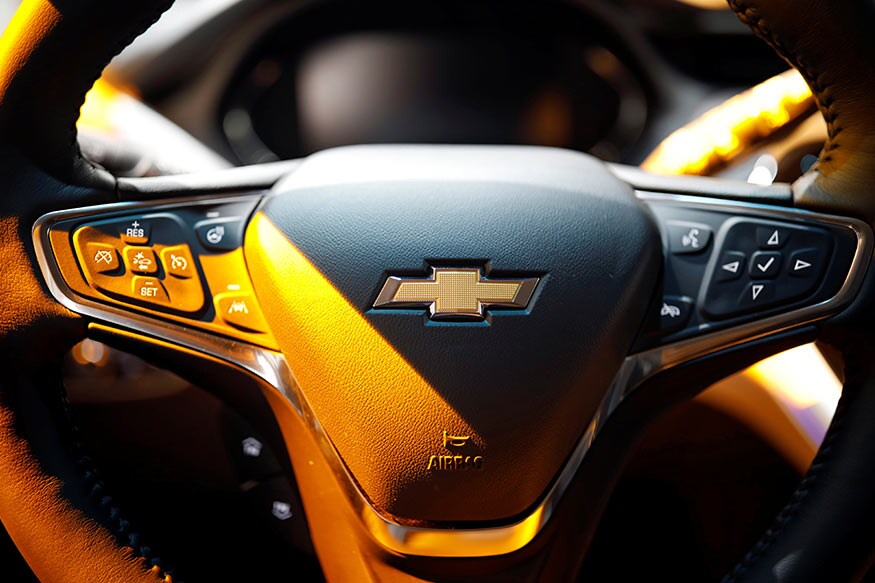 Chevrolet Logo. Image used for representative purpose. (Photo: Reuters)
After two decades of battling for the top spot in India, General Motors (GM) have announced that they will be stopping the sale of their cars in India by the end of 2017. This decision means that Chevrolet, which is owned by GM, will no longer be selling their cars, putting to rest all speculations about their upcoming product plans in India which included the likes of the new Beat facelift and the Essentia as well.
Post the announcement, Kaher Kazem, GM India president and managing director had a chat with the media and addressed the questions surrounding the decision. Here are the edited excerpts:
Q. When was the decision to stop local sales taken? What prompted the decision?
A. The final decision was only made recently which was some months in the making. It's consistent with our global business strategy to address the performance worldwide. We had concluded that our increase in investment plan will not help us achieve the leadership position in India, so the best path forward was to focus on exporting products to international markets.
Q. Will aftersales service be affected in any way for existing customers?
A. We are absolutely committed to supporting our customers. They can be assured that we will back every product and continue to honour all the warranties that come with them.
Q. There are manufacturers who are keeping their local operations afloat regardless of low sales, for the sake of brand Image. Couldn't GM resorted on the same strategy?
A. Every OEM has a different footprint and a different strategy so I can't comment on that. It was our global business strategy to address performance worldwide
Q. What is the date for completely halting the domestic operations in India?
A. We plan to seize domestic sales by the end of 2017. We plan to continue the service to our customers through a comprehensive after sales support.
Q. What happens to the dealerships?
A. The dealers are very important partners to us and have been so for many many years. We are directly in touch with them about a very important transition program.
The other key takeaways from the conversation with Kazem was that the Talegaon facility's 90 percent of products were already being produced for exports and now that will be increased to 100 percent. The decision, whose review started in June 2016, is claimed to affect the jobs of around 400 people which, as per GM, is about 8 percent of their workforce which has been affected.
GM had exported around 70,000 vehicles from India to Brazil and South America.
Related Read: General Motors to Stop Selling Chevrolet Cars in India
Get the best of News18 delivered to your inbox - subscribe to News18 Daybreak. Follow News18.com on Twitter, Instagram, Facebook, Telegram, TikTok and on YouTube, and stay in the know with what's happening in the world around you – in real time.
| Edited by: Manav Sinha
Read full article