Goodbye for Chevrolet SS, The Last Unit Rolls off the Australian Production Line
The very last Chevrolet SS came off the production line in Australia a few days ago.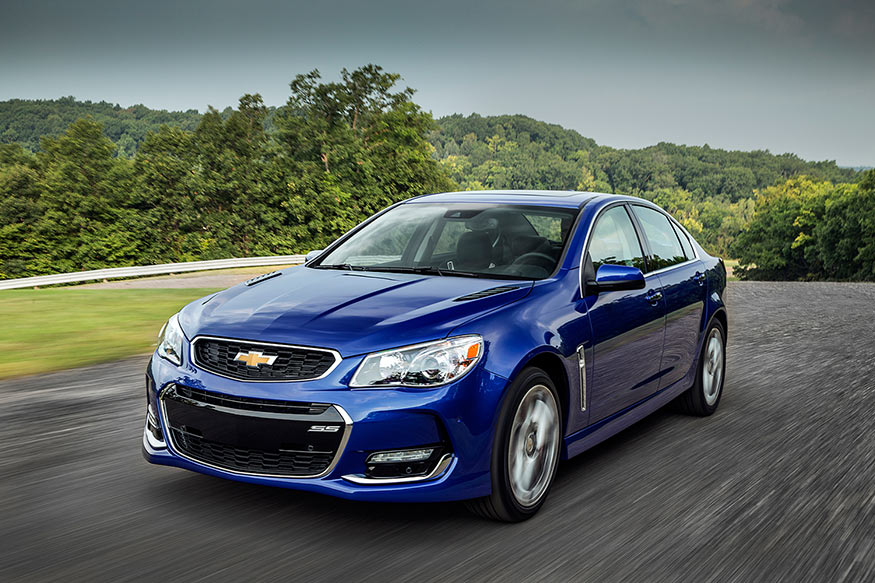 Chevrolet SS. (Photo: AFP Relaxnews)
When cars come to the end of their production run it's usually for sound financial reasons on the part of the manufacturer.
When a mundane, utilitarian model gets the chop, only a small band of hardcore enthusiasts are likely to shed a tear, if all.
But when it's one of the unsung heroes of the performance sedan world, the end of the line starts to take on considerably more significance. And that was certainly the case as the very last Chevrolet SS came off the production line in Australia a few days ago.
Chevrolet stopped taking orders for the SS back in February, so we all knew the end was in sight for this performance sedan universally loved by enthusiasts of that small segment of the market.
It was never really expected that the SS would be a huge seller for Chevy -- it was always intended to be a slow-selling, low-volume model. The only real marketing behind it was from NASCAR, and the popularity it gained was either through word of mouth or from the pages of enthusiast websites and publications.
The Chevrolet SS had only been in production since 2013 and only 12,953 examples of the SS were sold during its lifespan, although the Caprice PPV, essentially a long-wheelbase police-spec version of the SS, did add a further 7,305 units to the count. In Australia, the car was built and sold as the Holden VF Commodore.
Although the SS looked like an unassuming four-door family sedan, it was the incredible 6.2-liter LS3 V-8 engine from the C6 Corvette that made it special, with power and torque ratings of 415 horsepower (309 kW) and 415 lb.-ft (563 Nm).
The final car was reportedly a black-on-black version with a manual transmission, and at the customer's request, it was signed by all the workers on the production line.
The last Chevy SS undoubtedly represents the end of an era. Sales of this kind of car are slowing across the industry, and a replacement for the SS looks unlikely as GM doesn't have the time or the resources for such low-volume projects.
Get the best of News18 delivered to your inbox - subscribe to News18 Daybreak. Follow News18.com on Twitter, Instagram, Facebook, Telegram, TikTok and on YouTube, and stay in the know with what's happening in the world around you – in real time.
| Edited by: Manav Sinha
Read full article