Hero Achiever 150 Review With Video: Smart Features And Easy Riding
Hero Achiever has brought some niche features on the table that give it an advantage in the 150cc segment.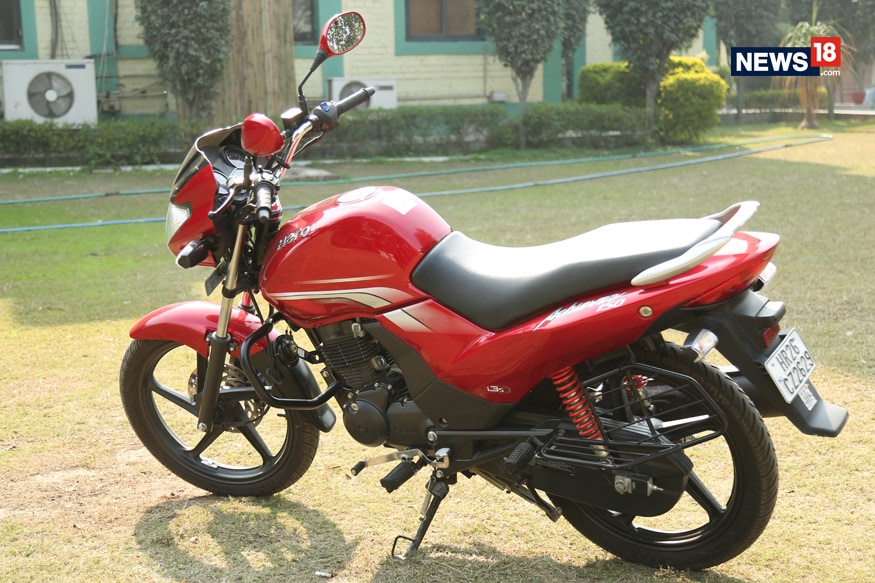 Hero Achiever 150 (Image: Siddharth Safaya/News18.com)
As Indian motorcycle manufacturers incline more towards building performance machines, it's bikes like the Hero Achiever feed the massive and ever growing appetite of the grown up consumers in India for motorcycles that serve the purpose of comfortable daily commute.
And the Achiever has brought some niche features on the table that give it an advantage in the 150cc segment.
The Looks
But first things first, let's talk about what the motorcycle looks like. The Achiever has basic design that may not gather many eyeballs, and the new bike isn't very different compared to its previous version.
The tank, is sculpted that supports a good riding stance, and the graphics focus on the 'i3s' (Idle Start Stop System).
The skinny tyres do not add much to the bike's visual appeal. But if you happen to pick a red one, the colour contrast with black works well, added of course with a chrome heat shield on the exhaust.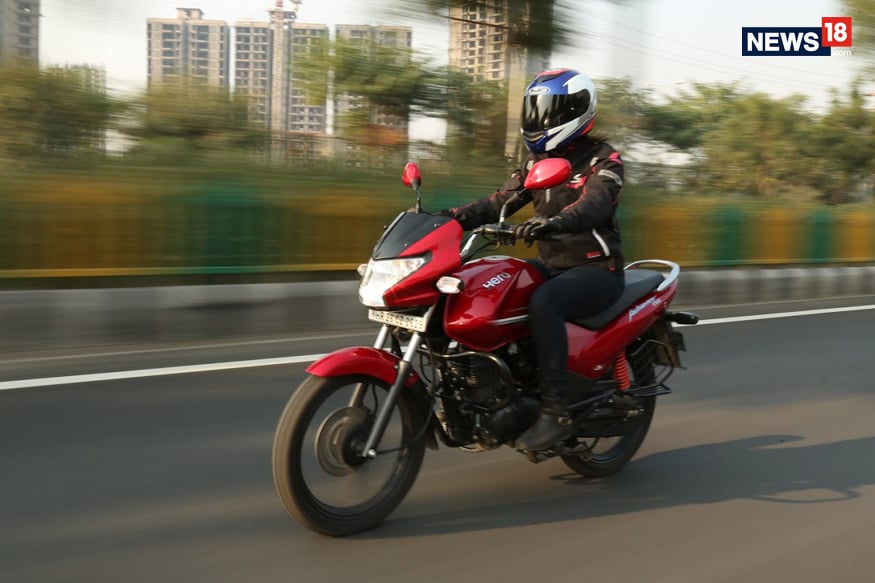 Hero Achiever (Image: Siddharth Safaya/News18.com)
What's cool
The Achiever comes with engine Idle Start Stop System. Yes, you read that right. Like hybrid cars with a system that cuts power to the engine when in neutral, the Achiever too has 'i3s'.
The system works rather very well. Stop on a red light and the system cuts power to the engine when slipped in neutral and as the clutch lever is pulled, the power is back on. It's a quick system that saves fuel. However, if one finds it annoying or is not used to it, the i3s can be switched off.
Another premium feature on this bike is AHO (automatic headlamp on). So, if you do bring one of these home, be prepared to receive many helpful gestures from fellow motorcyclists telling you to switch off - as is customary on Indian roads.
The Achiever comes with a 149.1 cc engine that develops 13.4 bhp and 12.8 Nm of torque. The five speed gearbox feels like it has been built to last long and gear shifts are quick enough.
The engine, which is now BSIV compliant, feels quite refined and notably makes lesser noise. The vibrations expected when ridden over 70 kmph are also missing.
Low and mid-range torque levels on the bike compliment well with city riding needs and the Achiever will easily do 100 kmph when shown a highway.
What's not so cool
The tyres are a bit too skinny. Although thin tyres will ensure better fuel efficiency since there will be less rolling resistance, but when on corners they will not instill confidence to push through.
Competitors
The Bajaj V15 stands in competition to the Achiever which is priced slightly less at Rs 62,132 (ex-showroom Delhi). Also, one could consider Honda CB Unicorn which is priced in a range from Rs 68,758 to 76,179. However, the two motorcycles do not come with features like engine start-stop or AHO, which definitely give the Achiever an edge over others in 150cc segment.
Verdict
Hero Achiever 150 is worth consideration if the buyer's riding requirements include more of the city terrain. The bike looks like a basic commuter, but promises comfort for the rider through well placed handle bars and crisp gear shifts. And it also a pillion friendly bike as the seat is quite cushiony.
It is fuel efficient too (Hero claims it can do 50 kmpl), and remains composed on low speeds and also over 70 kmph.
Pricing too is inviting, considering the features on board, at Rs 62,730 and Rs 63,730 for the disc brake version (prices are ex-showroom Delhi).
Read full article