Honda Leads in Incremental Volumes in Exports and Domestic Sales
With a 44% growth in exports, Honda has contributed 29.5% of the incremental export volume in the June quarter.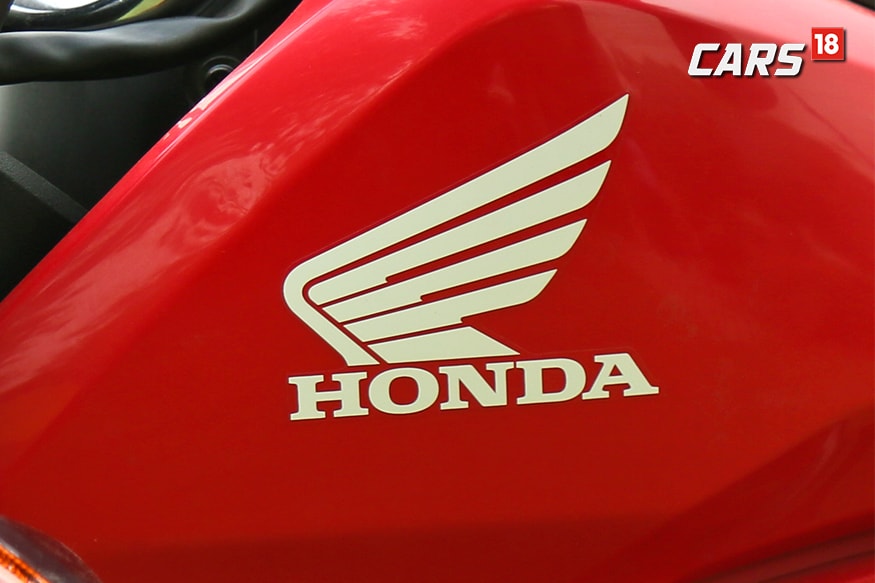 Image used for representative purpose. (Photo: Siddharth Safaya/News18.com)
Honda Motorcycle & Scooter India Pvt. Ltd. is now the largest volume contributor to 2 wheeler exports industry in the June quarter with almost one-third of the total share. Contributing 69%, the two-wheeler major also continues to lead incremental volume in domestic sales for the second quarter in a row in Q1.
With a 44% growth in exports, Honda has contributed 29.5% of the incremental export volume in the June quarter. The two-wheeler industry shipped a total 6,62,534 units during the April-June period, up 15% over the same period last year, Honda shipped 81,862 units during the period, recording a growth of 44% over year-on-year, according to the recent SIAM data.
Overseas shipments by Honda contributed 29.5% to the total volumes, which is almost similar to what the nearest competitor added in the reporting period. In the domestic market, Honda contributed 68.8% of the total incremental sales. While the industry clocked 4,896,170 units in Q1, Honda sold 1,478,478 units during the same period. Out of the total addition of 3,53,434 units by the industry, Honda alone sold 2,40,604 units, led by the Activa which contributed close to 65% of this.
Commenting on this achievement, Yadvinder Singh Guleria, Senior Vice-President, Sales & Marketing, Honda Motorcycle & Scooter India, said, "On the export front, we have done so well that our market share among the industry went up 2 percentage points to 12% in the June quarter. The unprecedented jump in export was led by the automatic scooter Dio, which contributes 45% of its total shipment followed by the Navi. The Dio continues to be our flagship in overseas markets, chipping in with almost 45% of the volume, followed by the bikes Twister and Hornet. The Navi has also been a great contributor with 4,000 units. Now we are getting huge orders from Latin America too for the Navi."
The volume expansion has also been driven by newer markets and higher orders from Latin America, taking the overall share to 35% now, up from 30% last year. Honda is currently exporting CKD and CBU models to Latin American markets like Guatemala, Columbia, El Salvador and Bolivia, and Mexico. This month, Honda has also got orders from Ecuador.
However, The SAARC markets led by Nepal, Sri Lanka and Bangladesh still continue to hold 65% of Honda's exports.
Also Watch:
Get the best of News18 delivered to your inbox - subscribe to News18 Daybreak. Follow News18.com on Twitter, Instagram, Facebook, Telegram, TikTok and on YouTube, and stay in the know with what's happening in the world around you – in real time.
| Edited by: Ayushmann Chawla
Read full article