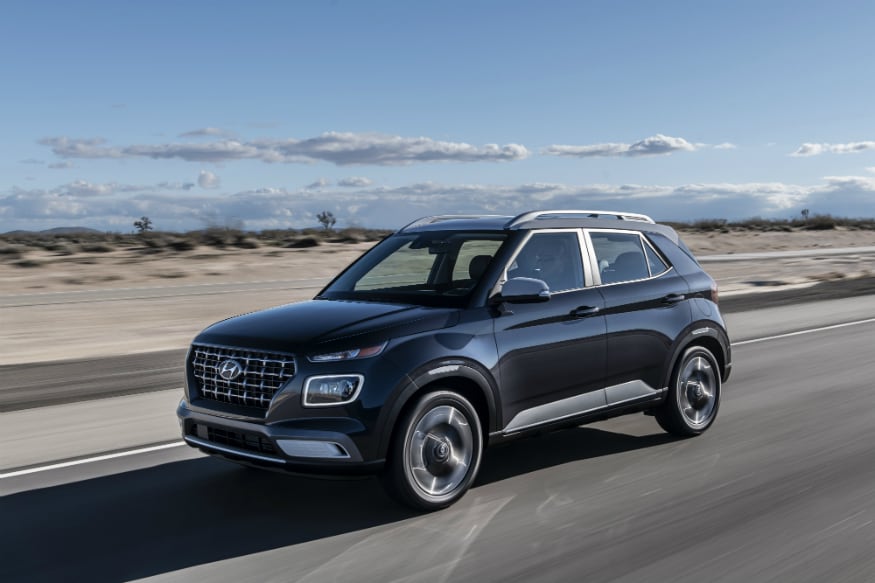 Hyundai Venue. (Image: Hyundai)



There will be seven monotone colour options offered across all variants of Hyundai Venue -- Star Dust, Fiery Red, Polar White, Typhoon Silver, Deep Forest, Lava Orange and Denim Blue (the last three being new colours for Hyundai). Apart from the monochrome option, the Venue will also be available in three dual colour options--blue with white roof, orange with black roof and white with black roof.

It gets features like remote start-stop, remote climate control and remote door lock/unlock, along with a find my car function. The Venue also gets live car tracking, geo-fencing and speed alerts that can all be checked via an app that connects to the SUV.


12 - 15 Dec, 2019 |

Trans-Tasman Trophy

AUS
vs
NZ
416/10

146.2 overs

166/10

55.2 overs

Australia beat New Zealand by 296 runs

11 Dec, 2019 |

West Indies in India

IND
vs
WI
240/3

20.0 overs

173/8

20.0 overs

India beat West Indies by 67 runs

11 - 15 Dec, 2019 |

Sri Lanka in Pakistan

SL
vs
PAK
308/6

97.0 overs

252/2

70.0 overs

Pakistan drew with Sri Lanka

08 Dec, 2019 |

West Indies in India

IND
vs
WI
170/7

20.0 overs

173/2

18.3 overs

West Indies beat India by 8 wickets

06 Dec, 2019 |

West Indies in India

WI
vs
IND
207/5

20.0 overs

209/4

18.4 overs

India beat West Indies by 6 wickets