India to Adopt Global Norms for Highway Construction Calculations
From this fiscal, the ministry will follow international norms to calculate construction of highways - lane km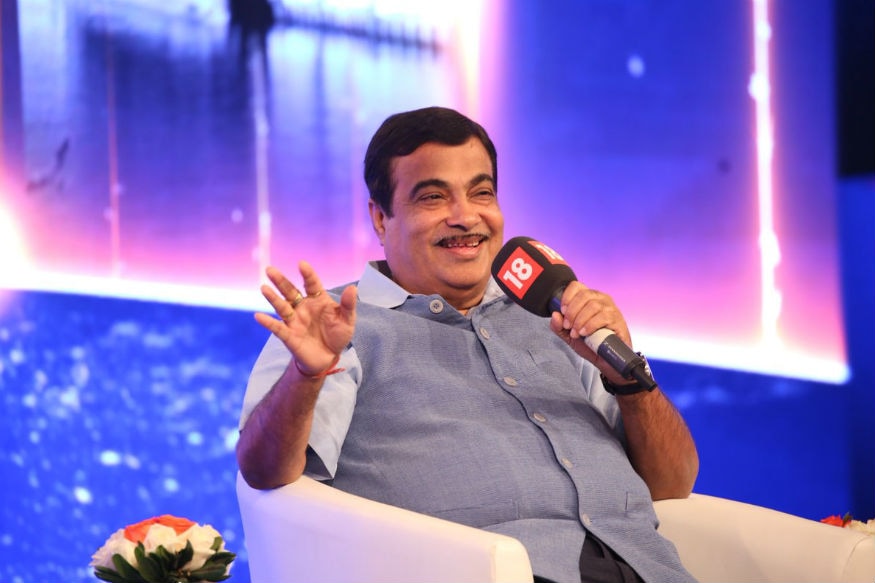 Union Minister Nitin Gadkari at News18 Rising India Summit in New Delhi on March 16, 2018. (Image for representation)
India will adopt global norms for calculating highways construction from this fiscal after hitting a record 26.92 km road building per day in FY2017-18, which as per international standards is 94.18 lane km, Union minister Nitin Gadkari said.
A record 9,829 km of highways were constructed in 2017-18 which comes to 26.92 km of roads per day while the road awards stood at 17,055 km in the just-concluded fiscal, thus witnessing about two-folds and five-fold increase in construction and awards of roads respectively.
"We are adopting international norms for highways construction from this fiscal. The ministry has so far been calculating construction of National Highways in linear length, which means there is no difference between 1 km of 2-lane with paved shoulders and 1 km with 6-lanes and service roads," Road Transport, Highways, Shipping, Water Resources and Ganga Rejuvenation Minister Gadkari told reporters here.
This is not as per internationally adopted norms and the correct position is captured through counting of lane km, Gadkari said.
"Internationally, one standard lane width in the US is 3.7 metres, it varies between 2.75 to 3.25 metres in Europe and 3.5 metres in Germany. As per Indian standards, the width of one lane is prescribed as 3.5 metres," the minister elaborated.
He said going by international norms, India constructed 34,378 lane km of highways in 2017-18 which comes to 94.18 lane km a day last fiscal. This in linear length wise comes to 26.92 km a day and 9,829 km in the year.
From this fiscal, the ministry will follow international norms to calculate construction of highways - lane km, he said.
The minister said the award of highways was barely 3,620 km in 2013-14 while construction was 4,260 km.
Of the 9,829 km constructed last fiscal, the ministry through state PWDs awarded 6,167 km while NHAI and NHIDCL shares stood at 3,071 km and 591 km respectively.
Of the total awards of 17,055 km, the share of ministry, NHAI and NHIDCL stood at 8,651 km, 7,397 km and 1,006 km respectively.
He said the ministry spent Rs 1.16 lakh crore on highways construction in the last fiscal of which Rs 50,385 crore was the IEBR raised by the NHAI.
Also Watch: Kymco Ionex Electric Scooter Solution First Look | Cars18
| Edited by: Ayushmann Chawla
Read full article