News18
»
News
»
Auto
»
Indian Buyers are Smart, Well Informed About Latest Global Car Designs - Kei Kyu, Nissan| Interview
5-MIN READ
Indian Buyers are Smart, Well Informed About Latest Global Car Designs - Kei Kyu, Nissan| Interview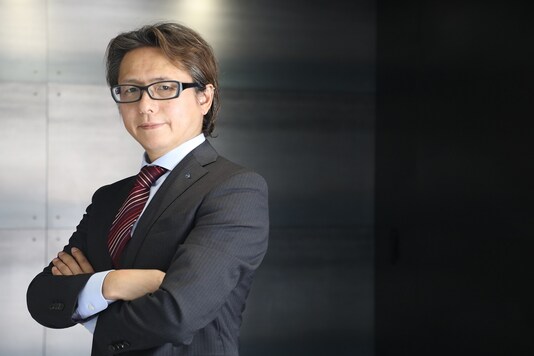 Kei Kyu, Nissan
As Nissan aims to restart their Indian innings with the launch of Magnite , Kei Kyu, Future Design Director, Nissan Global tells us about the design inspiration behind the compact SUV.
Last Updated: August 31, 2020, 13:09 IST
FOLLOW US ON:
Nissan Motors, the Japanese carmaker and one of the largest global alliance under Renault-Nissan Group is aiming to restart their India innings after struggling to find a sweet spot in India. Their plan to recapture the imagination of carbuyers is to launch a brand-new car in the hot compact SUV segment in the form of newly announced 'Magnite SUV'.
The upcoming Nissan Magnite has been made keeping Indian buyers' aspirations in mind and a lot of thought has gone at the design front. We got in touch with Kei Kyu, Future Design Director, Nissan Global and the man behind the Magnite to understand how different is this new SUV and what's the design inspiration behind the car. Here's our conversation -
Nissan Magnite Concept. (Photo: Nissan)
What is the design inspiration behind the Nissan Magnite concept?
At Nissan, when we create a new design, our primary objective is to understand the need of the customers. We need to have a deep appreciation for who our customers are, what is the nation's mood and the atmosphere of a country, how its people are behaving, and the new trends and fashions. This discovery of people's expectations is the starting point of our design approach.
We strongly believe that design is a gift for the customers; it is not a commodity. The increasing demand for B-SUVs was one of the prime reasons that inspired the brand to enter the segment with a product which will be able to highlight the global Nissan SUV DNA.
How would you define the uniqueness of this new design language?
The Nissan Magnite concept incorporates Japanese DNA, which is reflected in concepts at play like Kabuku, Sui and Inase. Though expressed in our Japanese sense of culture and aesthetics, they can express the attitude of the Indian market and people. Kabuku represents a pioneer and game-changer, Sui stands for purity of purpose and Inase denotes dynamic and vibrant energy.
At Nissan, we want to emerge as a more progressive brand. What will differentiate us is the premium we place on customer-centricity. Traditionally, OEMs first design and make a car and then give it to the customer. However, with the Nissan Magnite, we have begun with a deep understanding of the customer. The Magnite is thus our journey of understanding and expressing their needs, concluding with us delivering on this promise of customer insight with a car they can love.
How different is Japanese design language from Indian language?
Each market has its own uniqueness and clear differences. India is huge, busy, and colorful, with an incredible vibrant energy, with so many languages and tastes. I don't think anyone can describe India in just a few words – I might need my whole life to truly understand the vibrancy and depth of this country.
Even though Japan is a smaller island, we are also hugely diverse. And just like the Indian consumer, we too want to have more fun with car ownership and enjoy it more. The market moods may be different, but the passion and expectation for cars is the same.
Nissan Magnite Back. (Image source: Nissan)
What is the most important aspect you see in design, both inside and out?
Design is a feeling and a raw emotion. The design must show your skill sets of balance, proposition, and conviction. To build and showcase such design, I believe that the most important aspects to focus on are proportion, stance, and silhouette. If the proportion is unfavorable, a designer can't hide it by line-styling. Styling trends will also be more 'pure' so as to give the vehicle a stronger and louder shape.
The Nissan Magnite concept is the innovative fusion of SUV authenticity, agility, and dynamic silhouette. Its 3-volume construction (fenders and solid mono body) give it an uplifting and vibrant sculpture, while its sleek head lamps, DTRL on exterior and screens on the dashboard exude confidence and sturdiness. From an interior point of view, its packaging works together with the proportion where roominess is a key element.
How has car design evolved over the years?
Design has changed dramatically over the number of years, earlier a car used to be a mode of transport to go from point A to point B. Now, it has become an aspirational product across any segment, be it an entry hatchback or a top of the line variant SUV. It is now a statement that one wants to project about themselves.
In recent years, the weight of technology in design has also increased. There are various lighting techniques and solutions that give cars their unique appearances, especially in the front and rear design. Each OEM has their own path and direction; some focus online-oriented styling, some opt for simplicity while loudly depicting their core values through bold designs.
I believe that design trends in the future will settle in simplicity and seamlessness, whilst still emphasizing on the core themes and elements of the brand.
Also Watch:
How difficult has it become for designers to match market's expectations?
The Nissan Magnite's journey was a multi-department effort including design, engineering, product planning and marketing, all working closely together with a shared vision of our brand's future. One does not realize how many designers it takes or how diverse the expertise is required to design a car. There are many complexities as it is not a static product, but an integral part of an owner. We ensure we give it a unique personality that reflects its function and provides an overall lasting experience.
Indian buyers are smart and are quite well informed about the latest car designs across the globe. They are also interested in owning an SUV that offers advanced technology & features, high ground clearance, advanced technology and substantial roominess in the cabin. We used these insights and developed its sleek headlamps, a higher stance, DTRL on exterior and screens on the dashboard.
We also aimed for the Nissan Magnite to not only feel premium and stylish, but also for it to be the most spacious B-SUV in its segment. It was a long journey, as doing so also meant we would lose out on certain other features; but we made it work. Three major features give the Nissan Magnite its spacious interiors: high command eye position, huge 'couple distance' (distance between the driver and side passenger) and a 'one-class-above' knee room for rear passengers.
Next Story