Indian Motorcycles Launches the Scout Sixty in Hyderabad
The Indian Scout Sixty is powered by a new 983 cc engine by Indian Motorcycles.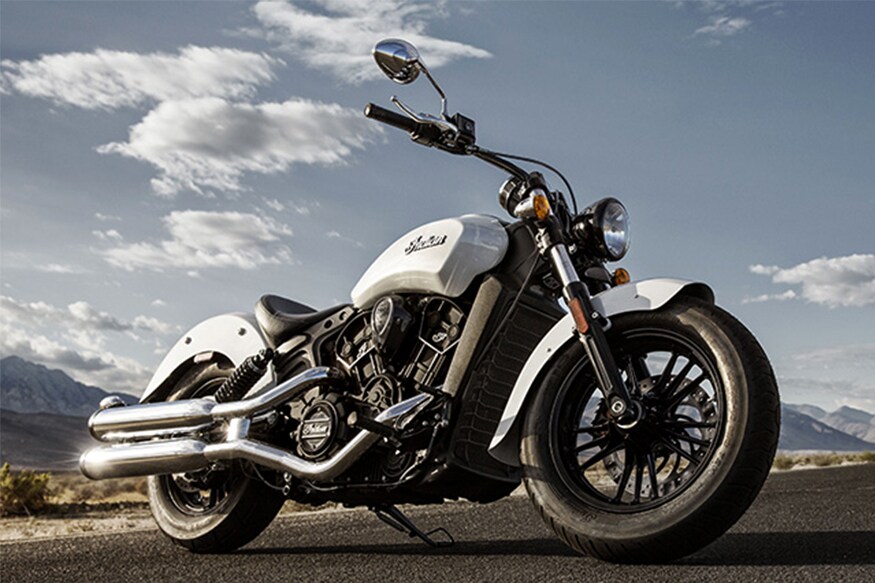 Polaris India Pvt. Ltd., a wholly owned subsidiary of Polaris Industries Inc. has launched the new 2016 Indian Scout Sixty in Hyderabad at san expected price tag of Rs 12.21 lakhs (ex-showroom, Hyderabad).
The Scout Sixty is the latest addition to the Indian Scout line-up, sharing many elements of the Indian Scout with a price point that brings the well-known Indian Motorcycle craftsmanship and Indian Scout performance within the reach of every rider. The sixty shares the same chassis, suspension, brakes and core engine – all mated to a new 983 cc engine that comes with a 5-speed transmission and delivers 78 horsepower and 88.8 Nm of torque.
(From Left) Pankaj Dubey, Managing Director, Polaris India Pvt. Ltd along with Mr. Vikas Jhabakh, Director - Marketing & HR, Mahavir Deccan Auto Pvt. Ltd at the launch of Indian Scout Sixty. (Photo: Indian Motorcycles)
Speaking at the launch, Pankaj Dubey, Managing Director, Polaris India Pvt. Ltd. said, "Hyderabad today is undoubtedly one of India's most important economic hubs with a dominant presence of IT and ITES Industry. The sharp economic growth of the city has raised the aspirations of people here, who want products which could compliment their lifestyle. I am confident that the introduction of the all-new 2016 Indian Scout Sixty in Hyderabad market will help us grow in terms of volumes in the fast-growing luxury commuter category."
A seat height of 643 mm allows for sure-footedness at stops, and the low centre of gravity promises agile cornering, balance and overall rider confidence and control. A series of accessories including seats, handlebars and foot peg re-locators allow the motorcycle to be tailored to fit each rider, while additional accessories such as saddlebags, laced front and rear wheels and quick-release windscreens give owners freedom to customise their rides.
Also Watch
Read full article