Indian Scout Sixty Review: The Smallest From the Legend Doesn't Disappoint
It's a powerful cruiser ready to take on long rides.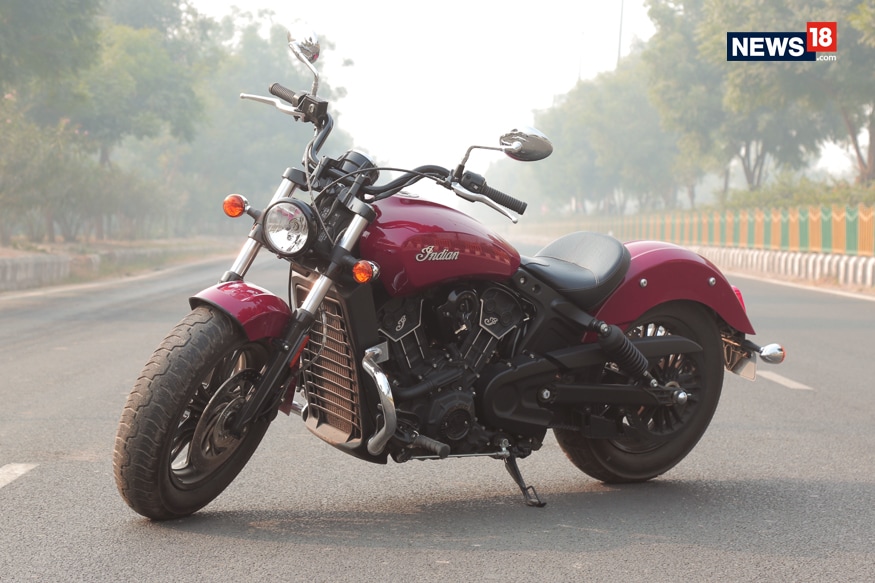 Indian Scout Sixty (Image: Siddharth Safaya/News18.com)
Indian Scout has built up a long and strong legacy over the years since 1920, and with the Scout Sixty, owning a chunk of that legacy just got a little bit more real.
The Scout Sixty is the most affordable Indian yet, and is a trimmed version of the Scout. But, what has not been trimmed is the finesse Indian Motorcycles is known for.
We had a chance to ride the Scout Sixty for a short while, and we were left impressed.
The Looks
There is no doubt, the Scout Sixty looks absolutely drop dead fantastic. It has an evident classic appeal to it. The headlamp, leather seat upholstery spell out the word classic.
You can see it's a powerful motorcycle. The V-Twin engine adds flare to it's exuberance. The long twin-exhausts with shiny chrome on them stand out in the red and black, or white and black or black and black. It comes in three colours.
What's cool
Those nasty vibrations expected from a cruise motorcycle are missing from the Scout Sixty, owing to a very refined liquid cooled engine that also makes lesser noise compared to the Scout.
The V-Twin engine produces 78 hp and 88.8 Nm of torque, which is precisely 22 bhp less than the Scout, but it just doesn't feel under powered.
Though it has lesser power than the Scout but if you look at it this way, you can use all that power, which makes the bike more accessible.
It is the most affordable motorcycle by Indian yet, and there is quite a lot of motorcycle in Rs 11.99 lakh - a beautiful looking bike that has a comfortable ride, and to top it all it has Indian Motorcycles' legacy glorified further by Burt Monroe.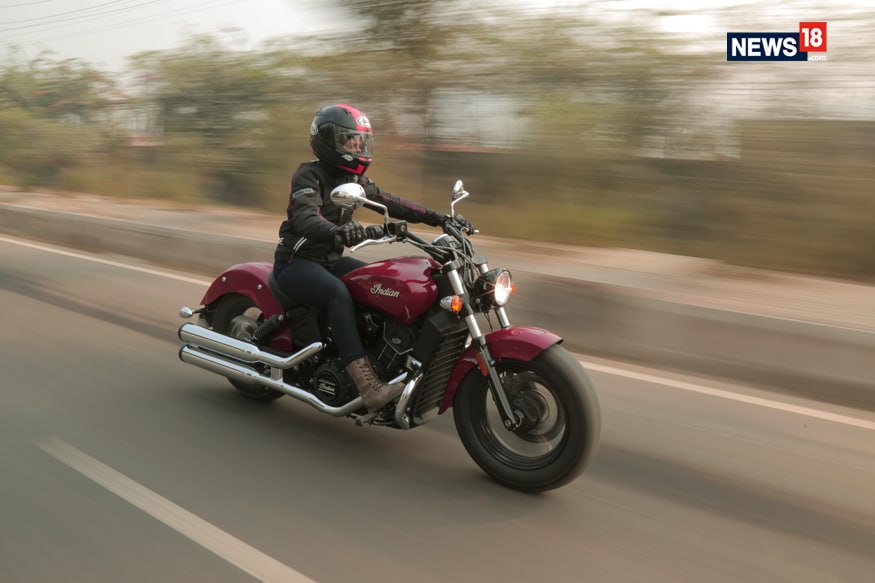 Indian Scout Sixty (Image: Siddharth Safaya/News18.com)
What's not so cool
It's a cruiser and a comfortable cruiser that it is, so chances are it will be taken for long rides, however a 12.5 litre fuel tank does not compliment that requirement. It could give you a range of about 225km on one full tank, which is a que for frequent fuel stops.
For city riding, the clutch lever will eventually be a bit of a hassle as it felt a bit too heavy.
Braking is ABS assisted, however a slight more bite from the caliper would have helped.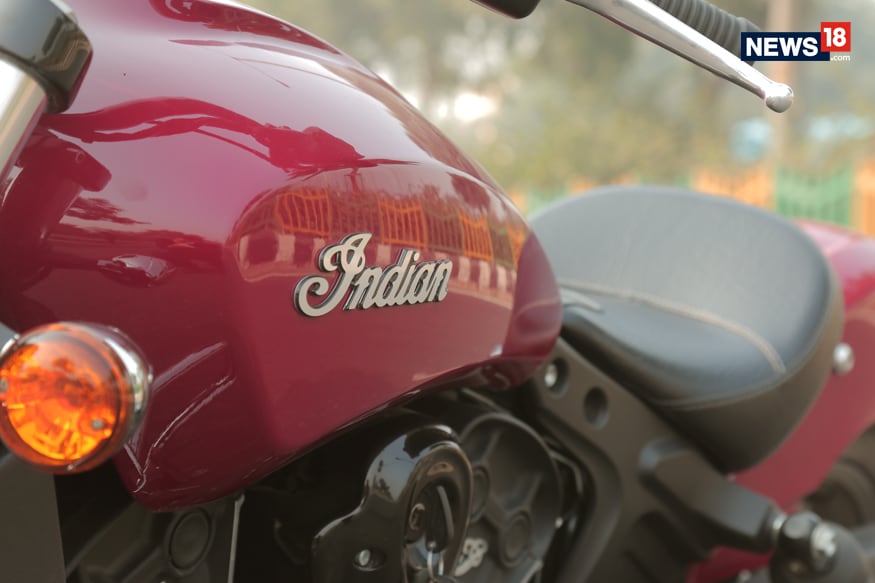 Indian Scout Sixty (Image: Siddharth Safaya/News18.com)
Competitors
The Scout Sixty can directly be pitted against Harley Davidson Street Bob. With a slightly smaller price tag at Rs 11,37,153 (ex-showroom), the Street Bob has an engine that produces 65 bhp and 118 Nm of torque.
Indian Motorcycles and Harley Davidson have had an age old rivalry. The two American brands are the biggest cruise motorcycle manufacturers in the world. However, Indian just feels very refined.
Also read: Indian Scout First Ride Review: A Classic Cruiser With a Modern Heart
Verdict
The bike makes you want to stare at it. It looks fantastic, keeps you comfy and absolutely gaurantees to put a smile on your face every single time you ride it.
It's a powerful cruiser ready to take on long rides. So, if you had about Rs 12 lakh in your pocket, should you go buy one of these, we say yes. This will not be a disappointment.
Get the best of News18 delivered to your inbox - subscribe to News18 Daybreak. Follow News18.com on Twitter, Instagram, Facebook, TikTok and on YouTube, and stay in the know with what's happening in the world around you – in real time.
| Edited by: Abhilasha Singh
Read full article