Interview – Samrat Som, Head, Apparel Business at Royal Enfield
We had a discussion with Samrat Som, Head, Apparel and Accessories Business at Royal Enfield and here's an excerpt from the talks.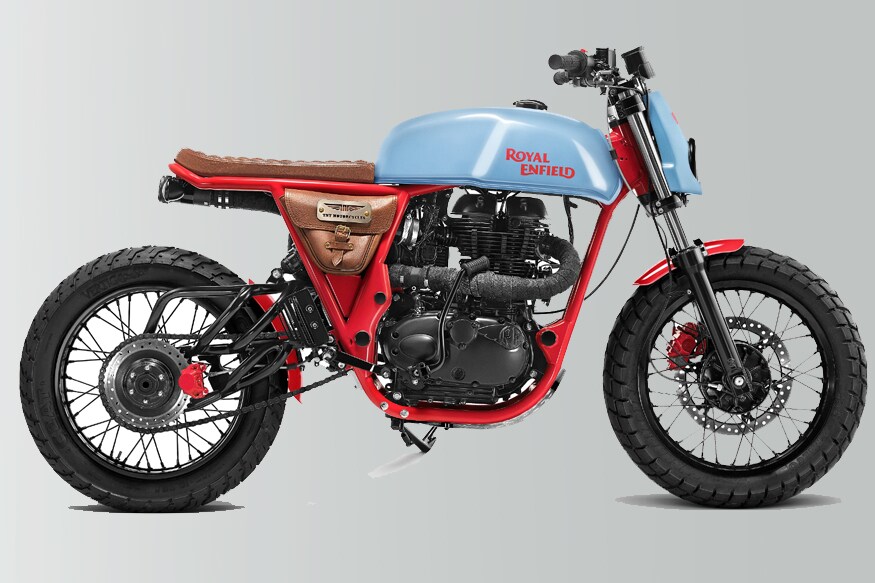 Royal Enfield Custom Continental GT by TNT Motorcycles. (Image - Royal Enfield)
Motorcycle customization, a term synonymous with western countries is slowly making its way to India and gaining a lot of popularity off late. Ask anyone, and the primary choice of the customizer would be a Royal Enfield motorcycle, no matter what model it is. Royal Enfield recently commissioned 4 customizers to work on 4 bikes, which are on display at the company's special apparel store in Delhi. So what makes the Royal Enfield such a popular choice among the modifiers/customizers and what is the customization scene in India like? We had a discussion with Samrat Som, Head, Apparel and Accessories Business at Royal Enfield and here's an excerpt from the talks.
Why Royal Enfield is the primary choice of customizers in India?
Samrat – There are very few brands in the world that engender the feeling of community, forming its own sub-culture. Royal Enfield is one of those brands. The motorcycle has a classic, timeless design and it has a sense of harmony in all its elements, but they are not continuous. So you can take individual elements and modify them.
Why modification is needed?
Earlier it was enough to have a motorcycle to ride on. But people now want a special something, and they go a little further to get that speical motorcycle with individual traits in it.
What is the Customization scene in India?
Customization was there in Indian market for a while now and it is growing now, but it was largely unorganized. Recently we saw a spate of custom builders coming into play, which is encouraging.
Why commission custom builders?
We wanted to celebrate the whole journey that Royal Enfield kick-starts within a person and that's why this whole story of custom builders started. So we sort out 4 custom builders who are known for their prowess. There are many, but we have known them, we know what we can do.
Bull City Customs – The one by Bull City Customs is absolutely fantastic with a lot of chrome. It goes back to the whole chrome aspect of motorcycling.
InLine 3 Customs – The one of Inline3 Customs retains the proportions. The headlight is beautifully detailed, made from copper. The seat is beautifully done.
Bombay Custom Works – This one is a special favourite. The seats, the saddlebags, the leather details on handle are all neatly done. The brass details on the grip also. You can commute on this, you can go longer distances and the design, all are good.
TNT Motorcycles – The Continental GT is an engineering marvel. It has a single side swingarm. The color combination of blue with red frame and red chassis is a brilliant piece of work.
I would like to have all of them to my disposal to ride them one day or the other.
What is the Riding Gear scene in India?
The whole riding gear business or the aspect of using protective gear is in its infancy in India. We barley wear helmet and that too to avoid nuisance, rather than our own safety. It's important that we encourage that behaviour and we have started doing it by making helmets compulsory with our motorcycles. We see passionate motorcyclists wear all the gear when they travel far. But when they are going to a nearby café, they don't use the gear. You have equal chance to meet with an accident in short journey too. So we are doing purpose built riding gears, like a jacket with pocket for slip-in armor, to make it accessible for people.
Also Watch
| Edited by: Arjit Garg
Read full article