It's Electric, It's Corvette Fast and It's up for Grabs - The GXE Electric Supercar
The GXE makers have started accepting orders for the supercar, which holds the record for world's fastest electric car.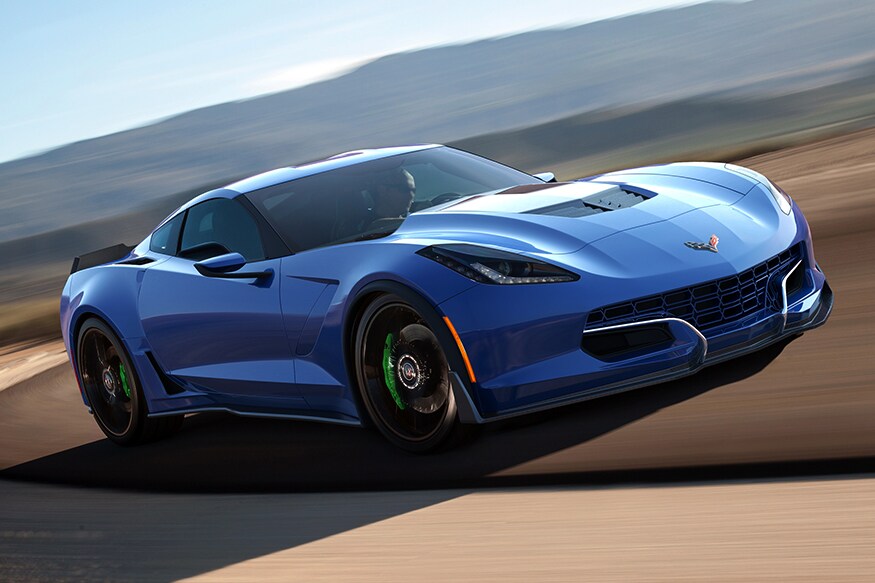 The Genovation Extreme Electric (GXE) car. (Photo: APF Relaxnews)
This $750,000 plug-in supercar might look identical to a Chevrolet C7 Grand Sport Corvette but it definitely doesn't sound or accelerate like one. That's because where the standard 'Vette has a throbbing V8, the Genovation GXE has electric motors and battery packs that send a combined 660 hp to the rear wheels. This results in a car that sounds and goes like a Starfighter with 0-60mph done in three seconds on its way to 205.6mph. That top speed makes it officially the world's fastest street-legal all-electric vehicle and is a record the company set on the Space Shuttle landing strip in July.
"We are very proud of what we have accomplished with the GXE thus far, pushing the limits for electric-powered cars beyond what most people thought was possible," said Andrew Saul, CEO of Genovation.
Engineered for track racing, the GXE has a manual transmission, a genuine novelty on 100% electric cars, but it's there for torque multiplication, a necessity when trying to compete for position on a circuit. However, if being used as a daily driver, Genovation claims it can simply be left in third gear the whole time, except when you need to go backwards, of course. And it's as an everyday car that the GXE is most likely to return a range of 130-150 miles on a single charge, but that's still twice as far as the 2005 Ford GT could go on a single tank of gasoline.
By adapting an existing car, Genovation has managed to avoid two of the biggest problems new companies face when entering the car market. The first is that things like the fit and finish of doors, cabin switches and creature comforts are the difficult parts of building a car. Mating a powertrain with a transmission is comparatively easy. The second is crash testing. The cars have to meet federal safety standards and the costs of the tests are immense.
Unfortunately, though the car can go from 0-100km/h in just 3.0 seconds, it will take three years to go from accepted order to delivery. This is because each car will take two years to design and a further 12 months to build to individual customer specification.
However, by 2019, though the GXE will be unique – the company aims to build each of the initial 75 models as totally bespoke orders – electric cars of all shapes and sizes could actually be a common sight with annual global sales of between 3-5 million. However, very few of them will come with the GXE's $750,000 premium price tag.
(With inputs from AFP Relaxnews)
Also Watch
Read full article